Today, there is a lot of modern architectural 3D rendering because it is a quite competitive and potential business field. There are many CGI solutions and 3D rendering types provided to help architects interpret project ideas to clients.
The evolution of realistic 3D rendering helps architects outpace competitors, impressing customers at every level. Using the types of 3D rendering tools you can achieve any goal but need to clearly understand the types of 3D rendering to use best practice.
As a 3D Architect Visualization Studio, we want these ways to help you develop and perform the most important architectural 3D rendering for 3D Architectural Redering projects.
1/ CGI Panorama
One of the biggest trends in architecture, bringing viewers experiencing 360 degrees of real-time interaction, customers can experience every aspect of the space through the panoramic view. Customers and investors explore the venue, experience the overall effect to make a decision if it really fits the needs of the customer.
Panoramic CG demands a lot of effort and time to make images realistic, it involves making 2D panoramic images to achieve the 3D image. Converting 2D images to 3D takes a lot of time and effort for two or three normal rendering times. The results are worthwhile when you have the highest level of experience and sufficient to convince customers to be happy about the project, through a virtual sightseeing design, the experience that customers receive is incredibly rich.

2/ External 3D Render image
The external 3D rendering holds the top spot in a drawing, since this type of rendering is one of the most widely used types in the architecture industry. The best way to show the exterior of a building to a potential investor is by using authentic digital images.
Most of the 3D rendering style is used in the architecture and real estate industries. The external 3D rendering image helps collect money and approve the project for construction, which helps potential customers to delve deeper into the project.
The client can also view the project from any angle, and it's the feature that makes a difference in project presentation. Every angle makes it easy to demonstrate the unique benefits of a project to targeted customers and viewers. External 3D renderings help you communicate the purpose of any architectural rendering to suit any project.

3/ Interior 3D Render Image
What is outside is reflected inside. As well as the exterior, the interior plays an important role in promoting and selling any interior space. There are many different types of interior combinations, which are customized to showcase a more specific interior space. There is no better way to experience the warmth and convenience of the living room and the kitchen or any other way room.
By that way, we capture the customer's ideal to show vividness, realistic and spacious interior space for customers. Modern customers want you to showcase a specific brand of furniture they prefer in the form of a 3D-producing model.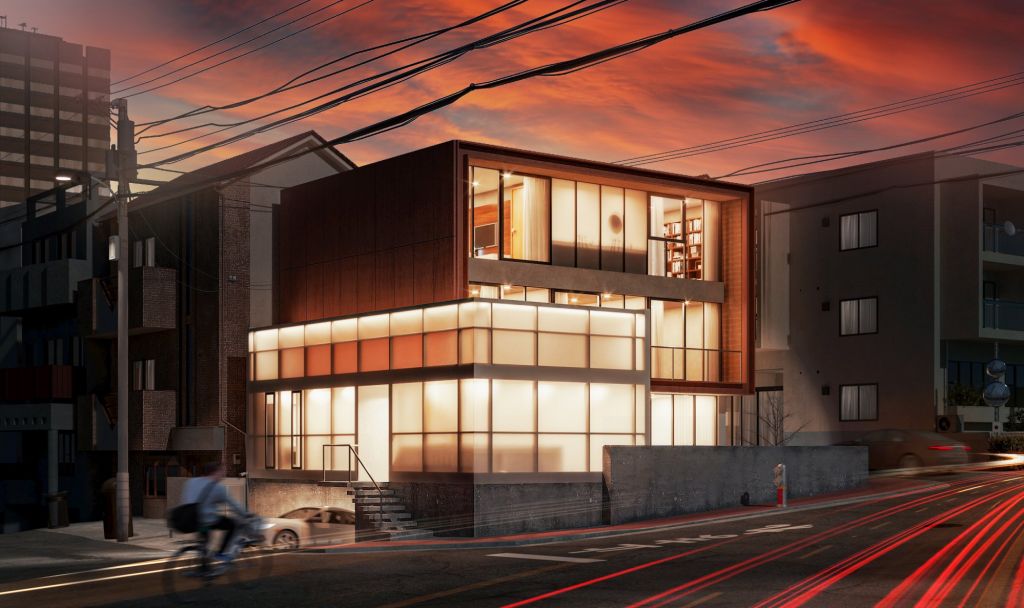 4/ 3D Animation
This kind of rendering shows up more than any other image as it feels like a short movie, the scenery can be immersed in the various scenes smoothly, going into the smallest detail. This is the best way that a client can see everything a project has to offer. The 3D animation covers every angle and detail of any projected space, allowing the audience to connect with any area that makes them experience depth and space.
Any customer who wants to buy a real estate can see with their own eyes what 3D animation has to offer. With 3D animation, covering every angle, space, details and characteristics of the selected building is easy. This type of 3D rendering is more accessible than other 3D rendering types.
In addition, to attract the attention of customers, 3D animations can add logos, background music, professional voice and text to make things more interesting.
5/ Virtual tour
Finally in the list of 3D rendering types, this is the most effective way to bring customers on a most immersive trip to the goal of selling furniture, exterior. Most 3D rendering type will provide a most immersive virtual tour and experience that no other type of 3D rendering can achieve.
This type of 3D rendering is extremely effective mainly for use in architecture and real estate, customers can look through every detail and angle of any project before they agree. Virtual attractions leave any features to modify or adjust. The detail and realism that virtual tours make it much easier for architects to present their project to potential clients. Turn your 3D render ideas into real, livable objects that anyone can use in everyday life.
The emotion towards the render is different from everyone. So, in order to create an outstanding build and attractive, an Architectural visualization company needs to take into the idea of the architect, content of render and client acceptability. And that is exactly the principle of N2Q Studio
No matter what kind of 3D rendering you need, you can find whatever you want from N2Q, a 3D rendering company, are trying to deliver first-class 3D animations and renderings to bring your work to life to our clients. Feel free to contact us if you have anything you need without due time.
N2Q Studio is committed to constantly improving and improving the quality of products and services.
Please contact us for advice and support!
CONTACT INFO
Address: 155 LeHuan, Hue, Viet Nam
Gmail:         N2QStudio@gmail.com
Whatapps: +84 93574 7519