In the architectural image business, the demand is constantly evolving and bringing the quality of projects from one drawing to 3D images. Now, they help explain design inspiration to clients and create stunning visual impact to impress customers. Architectural visualizations for realistic photos help architects communicate with their clients. In addition, 3D architectural visualization can be a marketing force for the architecture, engineering and construction industries.
This is when customers who view these visuals are not only impressed but also better informed. Here we will explore the main types of services that are commonly used in modern architectural.
1 / 3D architectural images outside
External 3D images are widely used in architecture so it is the first product to present to architects' clients. The time it takes to complete a realistic 3D architectural visualization project can vary with the building's size, style, level of detail required, and the overall scope of the project.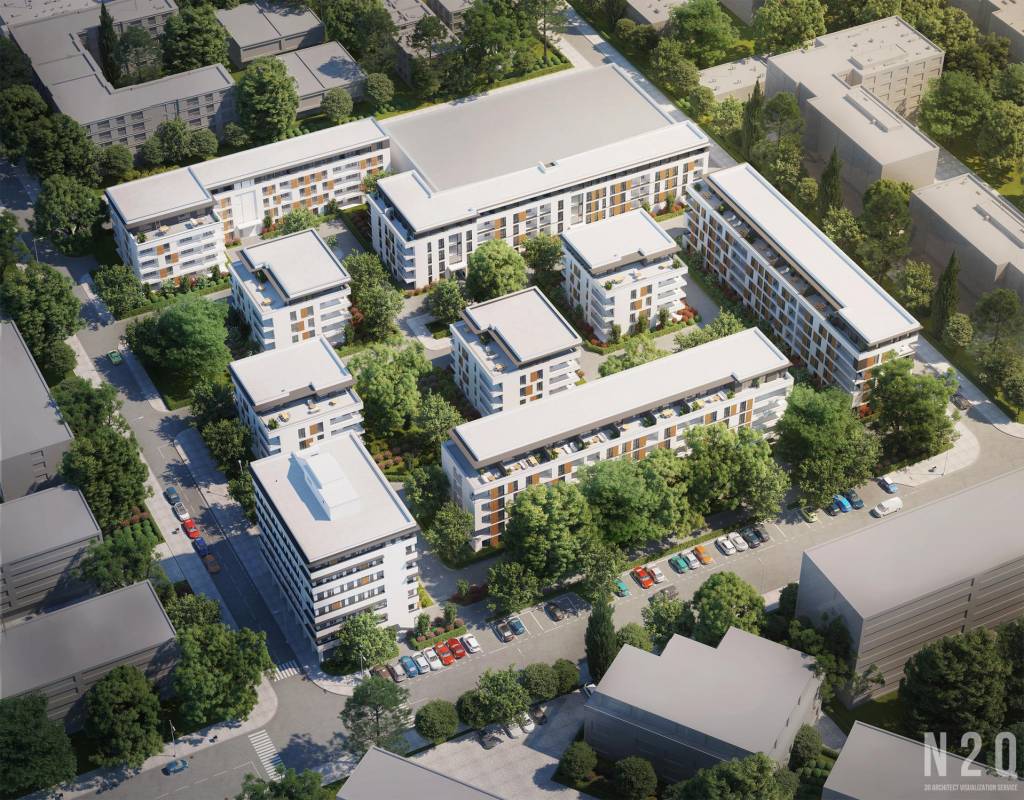 Here is a new project: Tricon Haus By Quang Dat from N2Q Studio



Important characteristics make a difference to the success of the business because the characteristics of this unbuilt work are accurately expressed from many angles, a highlight will differ in texture and light. For marketing purposes, external 3D images create opportunities for customers to see the building with their own eyes, this makes it easier to obtain acquisition approval.
2 / 3D rendering architectural for interior
From outside to inside in 3D rendering, with interior 3D imagery, essential design elements include patterns, textures, lighting and colors, lines, spaces, and forms. Architects and designers apply these authentic photos to show the unity, ease of living and spaciousness of the rooms, customers can easily see the harmony between function and shape. the shape of the space in this visual communication.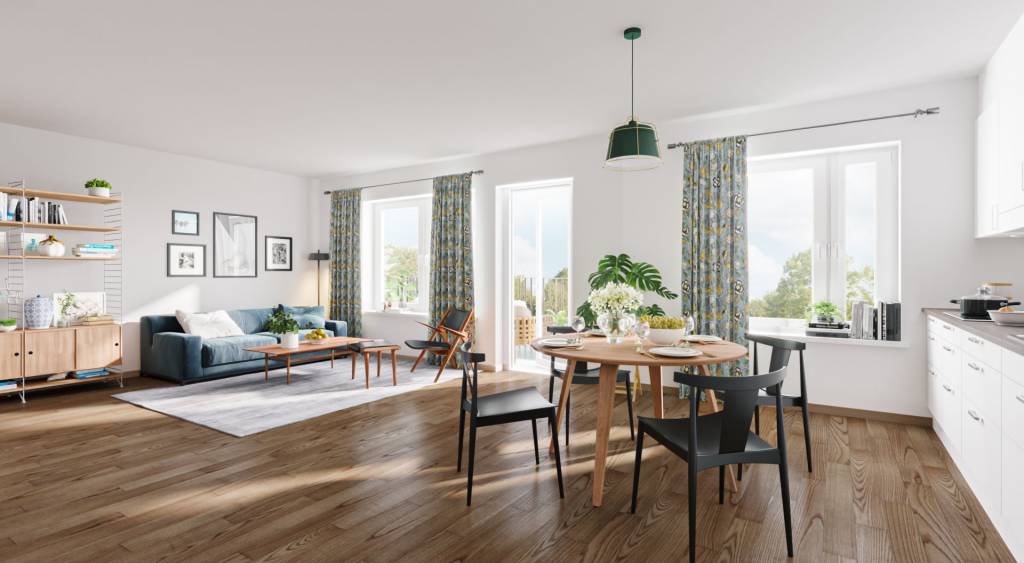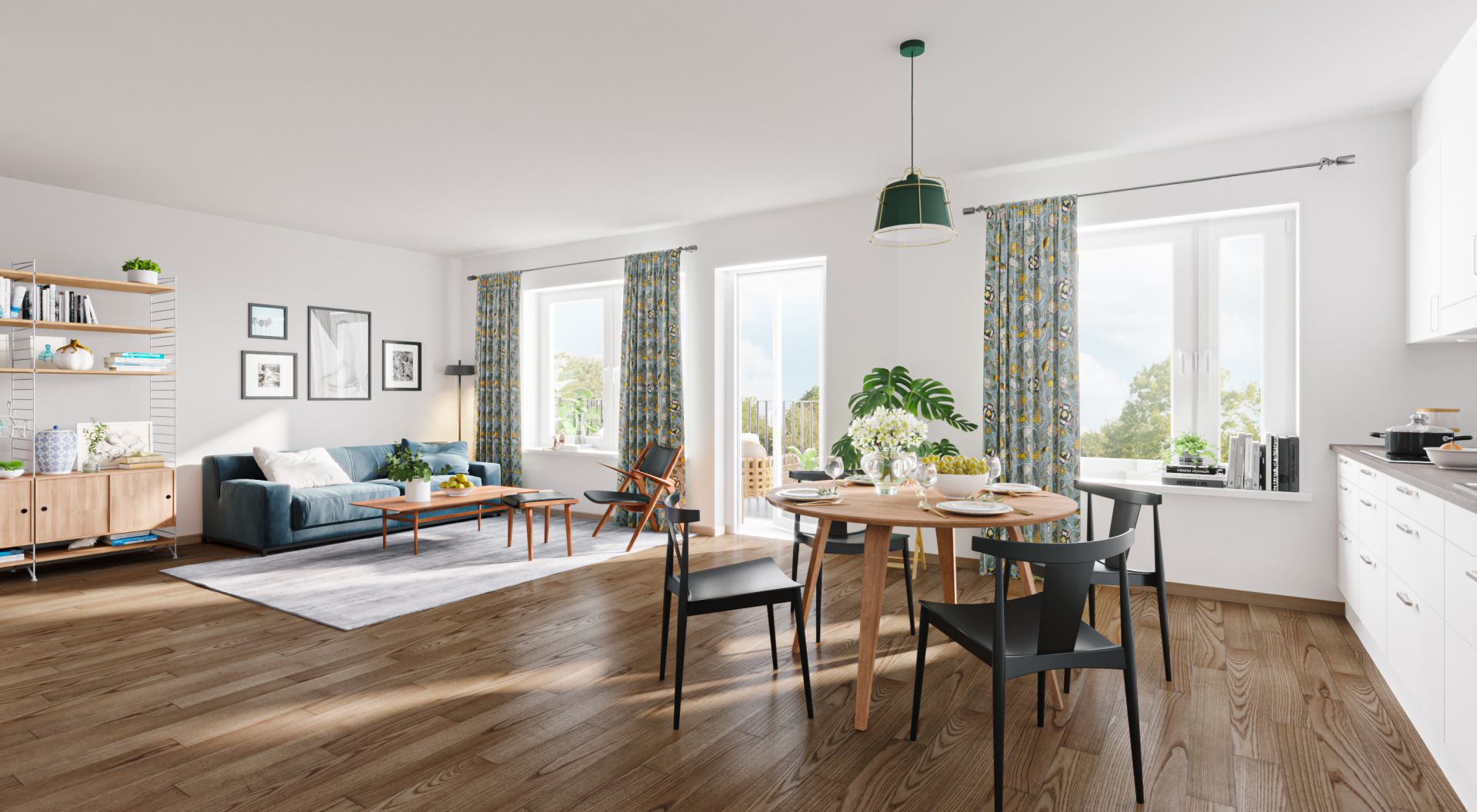 for example: interior 3D rendering done in Germany



With realistic images, it is possible to bring all interior designs to life, including decorative details and essential structural elements. For these types of rendering, what is needed is:
Design and visualize all rooms with all their unique details.

Add lighting for camera angles and other situations

Design all furniture and floor layout based on ceiling plan and wall height.

Add different color scheme, texture and material options.

Visualize all supporting areas such as hallways, kitchens, utility rooms, etc.

Add all the decorative elements, shadows and vision of many different windows both inside and outside the house.
In some cases, it can be used to make 3D models so that customers can preview furniture they like. This makes it convenient for both the client and the designer to consult on the desired effect.
3 / CG panorama image
This type emphasizes a vivid real-time experience through a 360-degree panorama, where guests can travel through all parts of the future home. It takes time process to convert 2D panoramas into 3D visuals. Common elements used for the exterior include exterior lighting, textures and materials.
All these elements can be combined together by displaying all the details of the esto, providing optional lighting, provides as many camera angles as possible and creates a realistic environment. It is important that panoramas have highlights of prominent buildings in addition to details of trees, vehicles, nature, etc. Because of this advantage, customers can have a free experience exploring the house to convince customers to make the decision to buy the project more easily.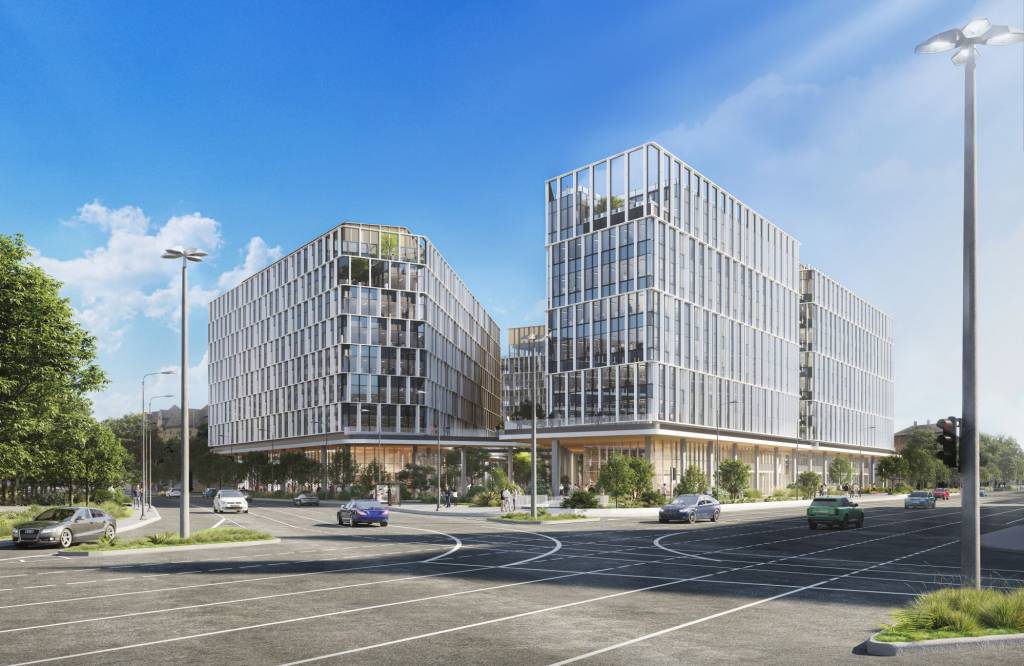 Here is a panoramic view of a building project being carried out in Canada


4 / 3D animation
Unlike the one above, 3D animation creates short, interactive videos that highlight the design. It makes a person seem to step into that particular building or virtual space. Similar to the CG panorama, the 3D animation view covers different angles and the best details of the building but it's better than the CG panorama making it more realistic and expressive, saving you time and money fees.
This type of architectural visualization service requires a slightly different approach from the others. To create 3D animations, 3D artists need different dimensions in terms of resolution quality, references, and project type. To add more appeal, they will add a logo, background music, professional voice acting and extra to form an emotional rope between the audience and the projection space.
5 / Virtual tour in architectural
From the above services, the last step to being able to introduce all the products inside the interior or exterior, a virtual tour is considered the most immersive experience. Based on a sort of ordered panorama, it provides a video with text and audio. It helps customers see all types of designs in a more realistic description when constructing both interior and exterior. In addition, it can be easily repaired and distributed as well as its characteristic feature. VR can be shared in any communication, no matter how far away customers can interact.
https://roundme.com/tour/591071
Virtual tour inside living room in Italy
3D architectural visualization services are a savings tool, do you agree? You can create a lavish lifestyle, stylish decoration, showcasing top quality materials, combining layered lighting and adding people to enjoy a good life. N2Q Studio strives to provide professional and high standard 3D architectural image services. We have 3D artists with more than 7 years of experience. Welcome to us for a viable solution in envisioning architecture for your projects!