On this day, new era companies do not wait until the completion of a new project begins to promote. Usually occurs wherever non-3D offenses work. It plays an important role in the field that has created life-like models of the project under construction.
Many people get a little confused in the terminology of 3D images and 3D rendering. Are they completely different or not? Is there a relationship between them and 3D graphics? By definition they are completely different and linked with each other. In this article, we will be clear about the problem that has raised the question.
1 / What is 3D visualization?
3D visualization is a term that can be used in place of CGI (computer generated images), 3D rendering, 3D graphics, etc. But they all refer to the same thing – creating graphic content through computer software. This is because 3D visualization offers many benefits over traditional methods. It's one of the best options for creating authentic and vibrant digital content.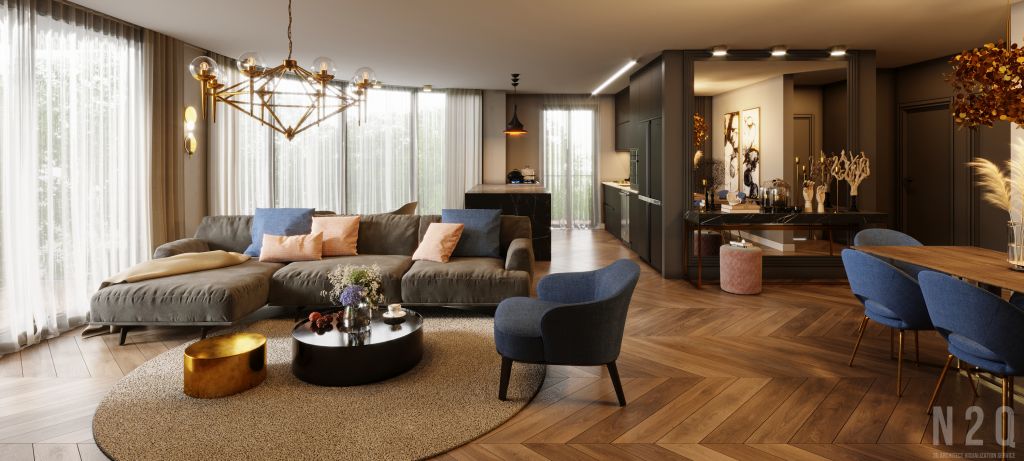 This is the platform wherever inventive acumen and technical ability merge. Customers and shareholders have the chance to check the under-construction building at conferences and other occasions. Under the assistance of 3D technology, these building models are created that use the updated software system and the guidance given by designers and engineers is utilized here. Technological firms, garment brands, and food production will reap advantages through technology, especially real estate.
2 / What is 3D rendering?
3D rendering is the process of turning information from a 3D model into a 2D image.3D rendering is a similar creative process in photography or cinema, because you are staging lighting, staging scenes and creating images. Unlike conventional photography, the scenes captured are in fantasy, and everything that appears in 3D rendering needs to be created (or reproduced) in the computer before it can be rendered. This requires a lot of work, but the creativity in it is limitless.
With the assistance of competent lighting, skilled camera angles, and high-end graphics, the image involves life. Now, the ultimate step of the method is termed three Dimensional rendering. Imaging of the important model in real lighting is what rendering seems like. wherever 3D rendering software system is used to form the image appear as if the first one.
3 / The future of 3D rendering and visualization
These tedious processes need super-fast laptop systems and may take months to take place. However, these techniques don't end easily because of the needs of the time and will eventually lead to virtual reality, which is a part of imagination thought by technically intelligent individuals.
Now, things have considerably changed. The endless possibilities of 3D technology and VR are used cleverly by experts providing architectural rendering services. With the imminent implementation of this technology, purchasers will fancy full-fledged three Dimensional representations of their dream house, even before the onset of construction. every angle of the building is often viewed, sensed, enjoyed by virtual reality. It is no doubt that the customers will like the experience. Higher levels of customer satisfaction generated through 3D visualization and 3D rendering can also translate into higher sales.
4 / Use 3D rendering and visualization
Whatever 3D visualization or 3D rendering can create the effect of original light, such as product shadow containing color, texture, etc. Customers can view a product from different angles by the tools. E-commerce websites become more effective in conveying product details which can decrease the purchase doubts from potential customers.
As the demand for 3D rendering studios is increasing, numerous rendering software has emerged. The popular ones are 3Ds Max, Modo, Iray, Arion Renderer, Artlantis Render, AutoCAD, Brazil R / S, Sunflow, Turtle, V-Ray and Corona Render.
And as always, don't forget to work with a trusted partner who knows what your business needs most! At 3D rendering company N2Q Studio, we welcome any design ideas. With professional 3D rendering and 3D rendering services, we know how to turn your ideas into lifelike renderings!