The advent of digital technologies has been changing the playing field in every industry. In a business environment that changes continuously and intense competition, it should be sober to catch up with new developments with increasingly high demands from customers. Especially in architecture, 3D visualization is the biggest change when old design tricks no longer meet the needs of customers.
Although this concept is relatively new but 3D visualization has become popular among architects. So let's find out why many great architects can't deny this new trend?
1/ High-quality 3D Rendering
3D Rendering creating produce the highest quality image at the present time. With the use of 3D render, marketers can use impressive imagery for advertising to attract consumers.
Technically, the 3D image is flawless and amazing. Vivid details and precision such as the architectural design become impressive and more wonderful than ever. Not a passionate architect can resist the attraction of this powerful technology.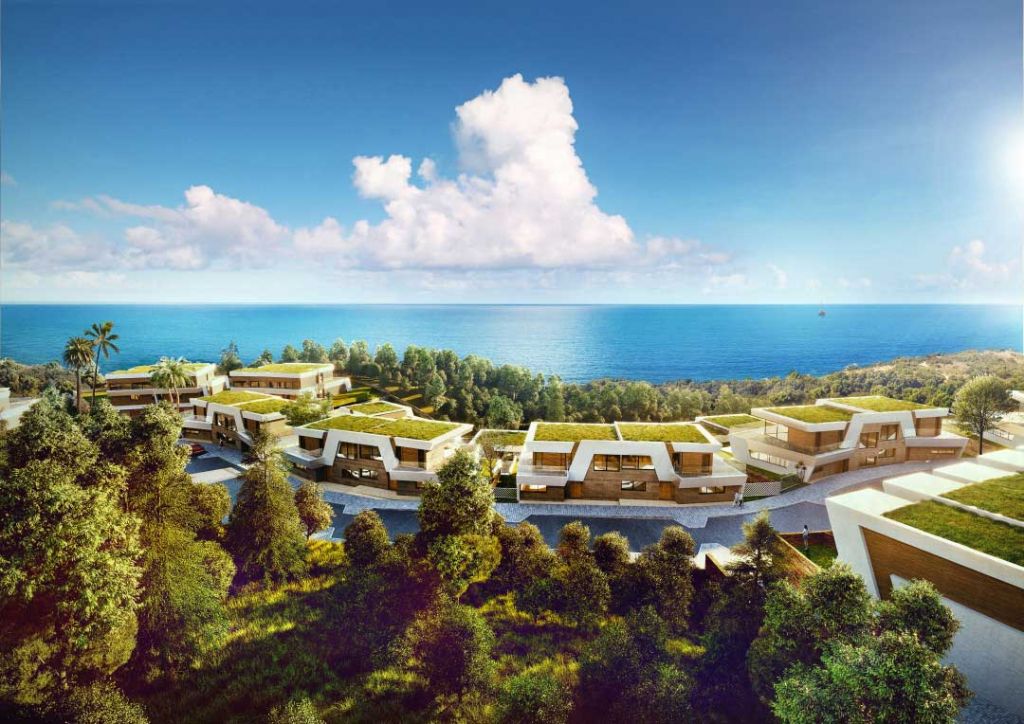 2/ Great 3D Render helps attract customer
In the prospect's perspective, they really require great consideration when investing in a project at a large cost. It is difficult to use only drawings and sketches to meet their needs and convince them to invest. Thanks to marketing visualizations, customers can explore the project and go through every corner of the futuristic home through a 360-degre panoramic  picture. Besides, architecture visualization that helps them detect mistakes before it leads to big losses.
The sophisticated details of the project as 3D images afford to persuade customers to trust in the design purchase, thereby easily turning on the green light. The sophisticated development of VR and the boom to enable 3D and panoramic 360 degrees become the industry standard. It led to the present is a lot of designers and architects started creating realistic images.
3/ 3D rendering helps to convey exactly the visibility of the project
In terms of geometry, traditional drawings are nothing more than 3D drawings. Communication based on traditional drawings is really hard to convey the message is still just an idea rather than specific objects.
Thanks to 3D rendering service, seeing the space before completion is no longer difficult math. It's a helpful way to inspire you. Although they are still stub. The true image of the dream home allows every customer to know exactly what it will look like. Customers will have the opportunity to step into the house when it has not yet been built to explore its interior view in the future.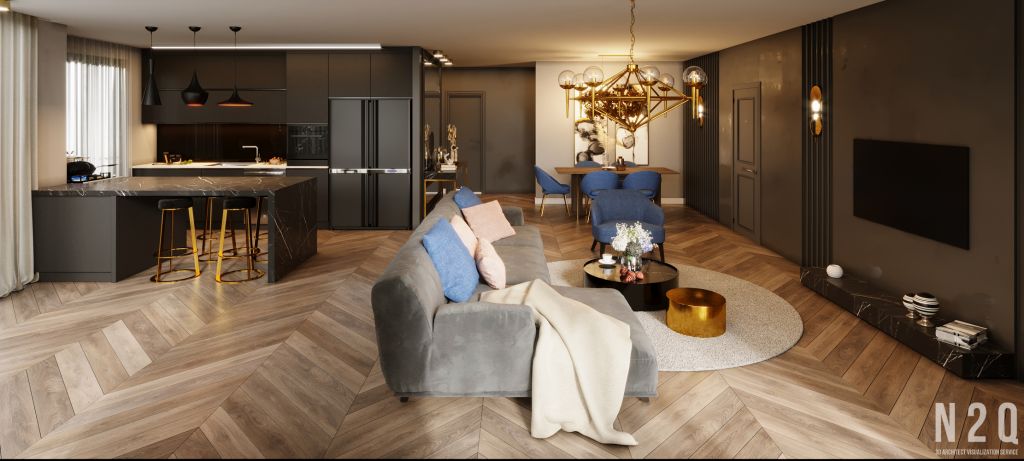 So it makes the communication process easier. It is also a powerful tool to improve the project, be able to identify problems and give specific feedback.
4/ Improve competitive advantage
3D Render Marketing is a good investment on the road to success. Attractive and engaging 3D visuals can help attract potential customers by letting them preview their final product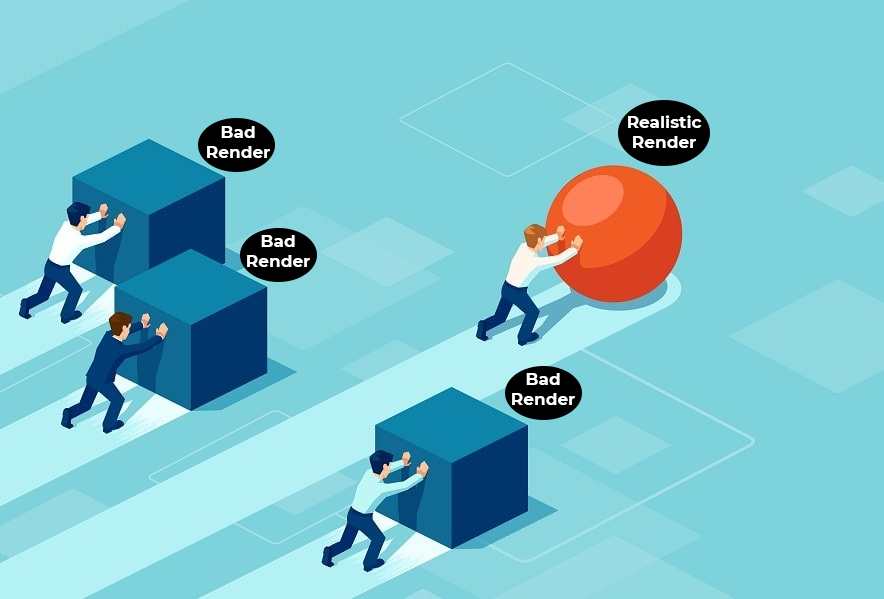 Nowadays, it has been widely applied in industries such as architecture, construction, real estate marketing and development. Rendering 3D helps companies stand out from the crowd and build their brand image, which is a solid foundation for climbing to a successful peak. It builds and maintains a competitive advantage.
Meanwhile, it adds value to the product, which is beneficial for attracting, converting and keeping discerning customers.
5/ 3D rendering is a future of architectural design
Visually the future 3D architecture will be the ideal form of architectural design. For the architects, it allows the builder to design more control, ensuring high precision in complex projects and improving communication with customers.
In addition, it can make any new changes in the design process at a lower cost, giving customers the opportunity to understand and visualize the project before it becomes a reality. Unaffected by the limitations of the current situation, 3D architectural imagery can reshape the world of architecture that we know. As a new key to the new world, it brings tremendous power to innovation in the field of architecture.
If you're looking to attract more customers and want to be an industry-leading, collaborate with us for vivid images and perfect as it is in the process of designing your construction at reasonable price