1/ Sunset (When the sun is diving)
Over time the sun gets lower and lower, so its characteristics are quite similar to late afternoon sunshine but it's clearer and stronger.
What make is pink sunset?
• SMOOTH COLOR ( it tends to be Dark Orange or Red)
• INTENSITY OF THE SUN CONTINUED TO REDUCE MORE (compared to late Afternoon Sunshine), resulting in SKY (Indirect light) STARTING TO DOMINATE (The dark blue color of the Sky can be clearly seen in the shadows)
• EXTREMELY LOW CONTRAST (due to the increasing intensity of the Sun)
• STRETCHED SHADOWS (due to the direction of the Sun near the horizon)
SO,
The Sky at Sunset can be extremely colorful, especially when it is Cloudy. The clouds will now be lit by the Sun in Dark Orange or Red, from below bounced off.
At the same time it is affected by the Dark Blue color from the Sky, which leads to color mixing and can produce Purple or Pink colors. Dusk Light is very diverse. Sure that you will never meet the same 2 Sunset.
2/ AFTER SUNSET (when the sun has set below the horizon)
This is a special time of day, with the light so unpredictable but often extremely beautiful. Now, that the Sun is already below the horizon, only the Sky's the remaining natural light, so:
• SOFT LIGHT
• LITTLE SHADOWS
• EXTREMELY LOW CONTRAST
• COLORS CAN BE EXTREMELY DELICATE: Because to the appearance of ALPENGL
After Sunset when the days are cloudless, we often see a pink area in the Eastern Sky, This is phenomenon called Alpenglow. The Alpenglow phenomenon is very common, but it is often overlooked. Alpenglow is very subtle so it is quite difficult to recognize in dark areas, but Alpenglow can be clearly identified by pink and on reflective surfaces such as sand or water.
Alpenglow appears after Sunset, but does not mean that After Sunset there will always be Alpenglow.
Sometimes the Eastern Sky can be gray. The West Sky after Sunset always Yellow or Orange, because the Sun is bounced off below the horizon. In addition, it can be extra blend of Pink or Red.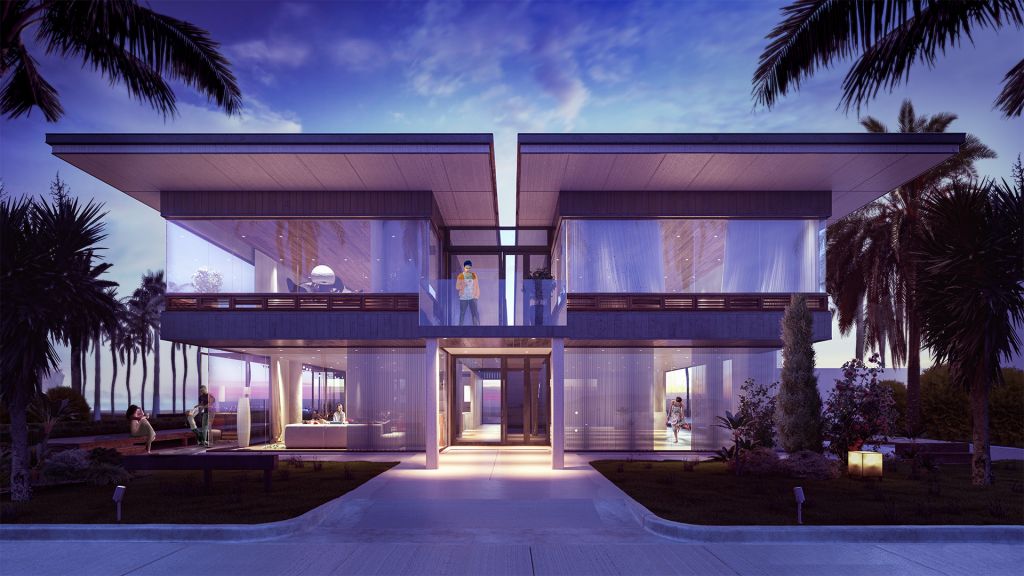 The Western Sky can last more than 1 hour after Sunset, but the East Sky color changes very quickly.
On Cloudy Days, the Sky will not be Pink from Alpenglow, but rather a dark blue and The sky will quickly turn darker
Natural light can showcase empathy, creativity, and resonance, so does 3D architectural visualization. Let's spend time to understand your project expects to want, choose light color on the idea and get creative in conveying the design concept for your project. Let's explore more of the beauty of your projects via 3D rendering service.
Welcome to contact us. You can also read our other 3D architectural visualization blog for more news about architecture