Outsourcing Rendering is one of the best methods for small to large businesses. They can both own top talent from other countries in the world while reducing operating costs to increase their profits. Besides, outsourcing also gives companies wider access to cheaper and more diversified employees.
English proficiency
When it comes to outsourcing, language is a common barrier to success. While this can be a significant barrier for other foreign Archvis companies, the problem of outsourcing in Vietnam is not a significant problem. As you may know, Vietnam also uses the alphabet A, B, C for their language, which makes it easier for Vietnam to learn English than other countries such as China, India, Ukraine, Russia, Indonesia and many other countries use their own hieroglyphic alphabet
According to Education Foundation's First English Proficiency Index, Vietnam ranks 65th overall and 13th in Asia. Regardless of the degree, all university graduates will be fluent in English. This means that 3D outsource Company providing outsourced services are fluent in English and often have proficiency levels above the national average. Put aside your communication worries: Vietnam speaks English and is willing to work on Archvis projects abroad. Therefore, language and communication should not be an issue when contacting a Vietnamese outsourcing company. This, along with a number of other factors, has definitely put Vietnam among the top 3D outsourcing Rendering service providers in the world.
Vietnam's economy recovers quickly thanks to talented people
The successful treatment of COVID-19 has been widely praised. Vietnam's economy continues to grow and free trade is promoted. It has even been affected by the current COVID-19 epidemic due to its broad relationship with the world economy but has shown considerable resilience. In 2020, economic growth is expected to increase by 2.9% (according to the World Bank). Vietnam is now successfully returning to work or working from home, while many other industrialized countries are still banned.
In the event that all businesses are forced to reduce operations due to the quarantine order, Vietnam has the ability to maintain smooth operations while meeting the needs of customers.
In Vietnamese universities, the level of technical education and self-study and research is gradually improving. Education has been invested in technology, propelling Vietnamese 3D Artirst to the top of the world's 3D Artirst. The number of highly skilled Vietnamese 3D Artist continues to rise. Tech businesses take advantage of these trends by hiring experienced 3D Artirst from Vietnam's large pool of talent and working with them in an extended team model.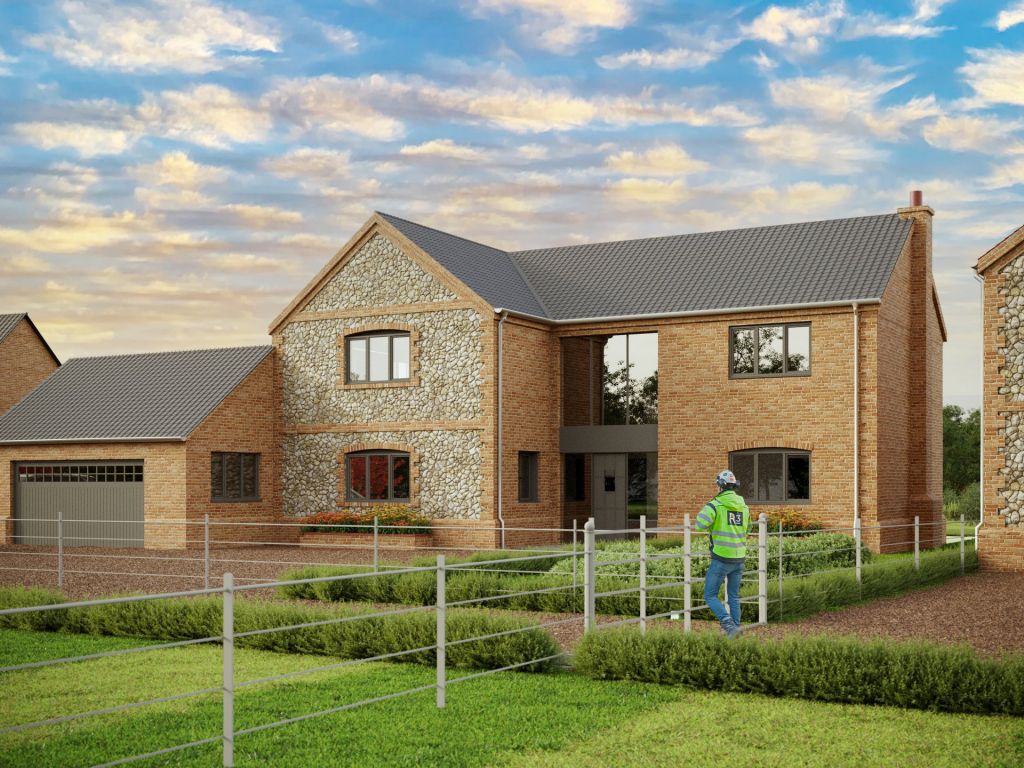 Socio-economic stability
Popular outsourcing localities in Asia-Pacific are often affected by insecurity. Consider the 2006 coup in Thailand, the Pakistan-India Kashmir war, and the clashes between the Sri Lankan army and the Tamil Eelam Tigers. In contrast, since 95% of Vietnam's population is of Vietnamese origin and more than 80% of residents have no religion, the country is free of ethnic/religious conflicts (according to Minority Rights).
According to Deloitte 2020, Vietnam has become a desirable investment destination across many sectors, including manufacturing, real estate, energy, retail and construction, as well as arts, tourism, entertainment and construction. other services. Given the wars in Iraq and the surrounding area, it has one of the safest investment environments. Similarly, the Global Peace Index 2020 ranks Vietnam as the 12th safest country in the Asia-Pacific region. In fact, Vietnam is a very stable country, which is an ideal location for outsourcing.
Labour Conditions in Vietnam
Over the past decades, a rapidly booming economy is leading to changes in the economy as well as the structure of society. Vietnam has had a rapid but comprehensive 3D Rendering.
More and more people are employed in the service and manufacturing sectors, contributing to the increase in GDP. With Vietnam's continuous economic integration into the world economy, this rate of change has not shown any signs of stopping.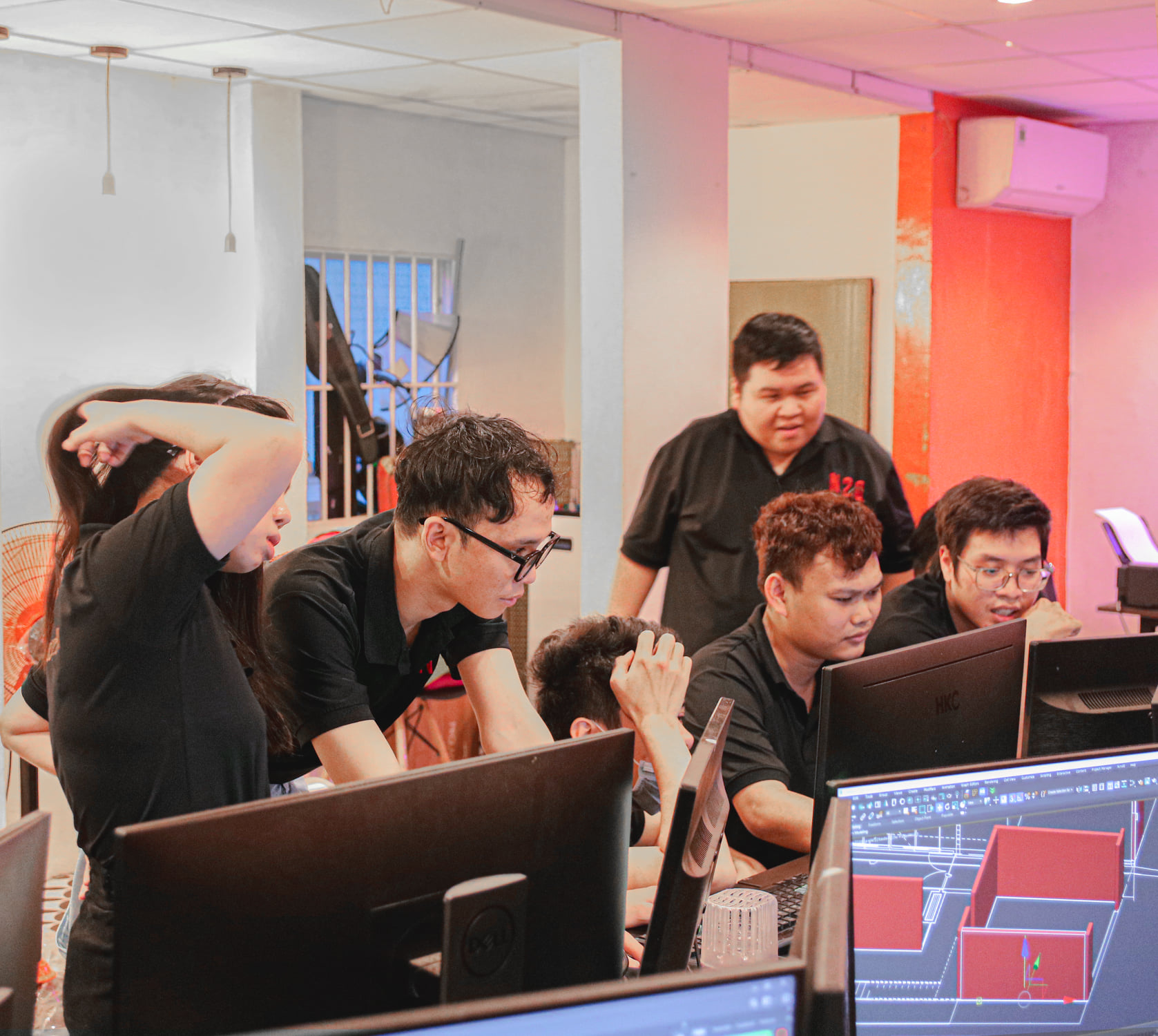 Abundant 3D Artist
With about 1.000 University Graduates entering the Architecture market every year , Vietnam has a large workforce. The high value of Vietnamese workers is due to their flexibility in receiving new technologies and applying them, not to mention their industriousness and endurance.
However, many foreign and domestic firms in Vietnam find that the workforce in Vietnam benefits in terms of numbers – even with a huge young workforce, there is still a significant gap between the two countries. tells about the talent and skills between positions and candidates common in industries that require deep language and technology skills.
The workforce is significantly more stable and has a lower turnover rate than most other outsourcing countries. On average, the share of Archvis revenue in Vietnam is less than 5%, while in many other countries, such as India, it can be as high as 10% or higher.
Ho Chi Minh City is known for having a "very low attrition rate" and "abundant workforce", which are two of the main reasons why the city has made it to the list of 50 cities providing household services. leading company in the world. According to the Tholons Service Globalization Index 2020, Vietnam ranks 9th in the Top 50 Digital Countries in the world, up four places compared to 2019.
Good Salary
In addition to the great number of labour, another advantage of the Vietnamese workforce is its lower cost.
Offshore Architectural visualization in Vietnam is known as a cost-effective solution for outsourcing. According to CIO magazine, outsourcing 3D Rendering in Vietnam is about 90% cheaper than hiring workers in the US. When compared to China, the savings would be 50% and 30% respectively. In addition, Product Alliance has listed Vietnam as one of the "Top 10 Countries for Outsourcing 3D Rendering in 2020". As these two markets are about to mature and costs start to climb, investing in the Vietnamese Archvis business is a wise financial move. Not only do you save money, but you also get top 3d artist
The average salary in Vietnam is much lower as compared with other regions across the world. For instance, the monthly Vietnamese wage for 3d Artirst workers ranges from US$400 to US$500
Binh Duong – US$444
Da Nang – US$452
Hanoi – US$607
Ho Chi Minh City – US$656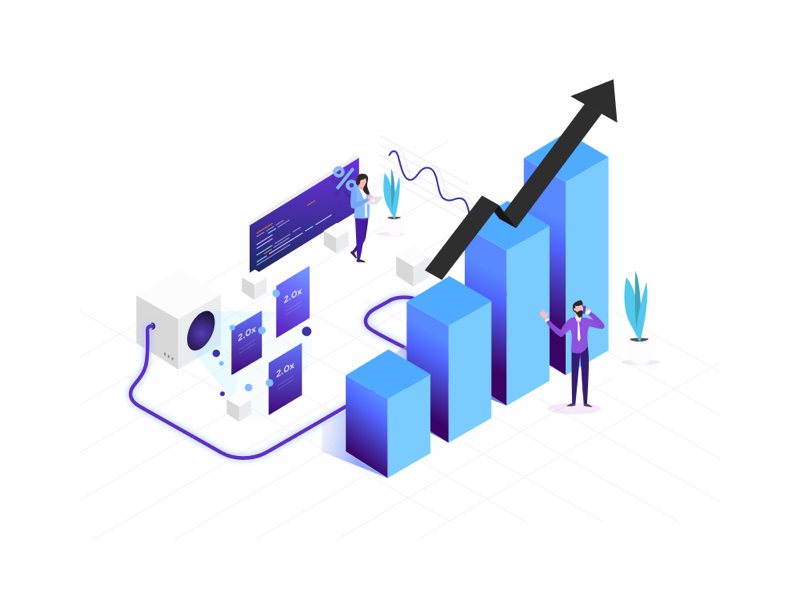 Recruitment and Hiring Process in Vietnam
One of the most common ways is to outsource the recruitment and hiring process to a third party. Outsourcing helps organizations introduce companies to the public and attract a large pool of applicants – both locally and internationally.
If you think hiring foreigners is more ideal for your current business in terms of specific skills and knowledge; or because you don't have the time and capital to train an existing employee in that particular skill set, the process of hiring a foreigner shouldn't be difficult if you understand its rules well.
See more: Best countries to hire architectural rendering services?