If you're in the market for a new apartment, you know that there are a lot of choices out there. With so many options, it can be tough to decide which one is right for you. One way to narrow down your options is to look at renderings of the apartments. These renderings can give you a good sense of what the apartment will actually look like when it's finished. In this blog post, we'll introduce you to some of the best apartment renderings out there. We'll also provide a few tips on how to review them so that you can make the best decision for your needs.
Introducing apartment renderings
If you're in the process of designing an apartment complex, you've probably already started thinking about how you'll market the finished product. Apartment renderings can be a valuable marketing tool, helping potential tenants visualize what the complex will look like and get a sense of what it would be like to live there.
In this post, we'll introduce you to the concept of apartment renderings and show you how they can be used to market your complex. We'll also provide some tips on working with a rendering artist to create high-quality images that accurately represent your vision for the project.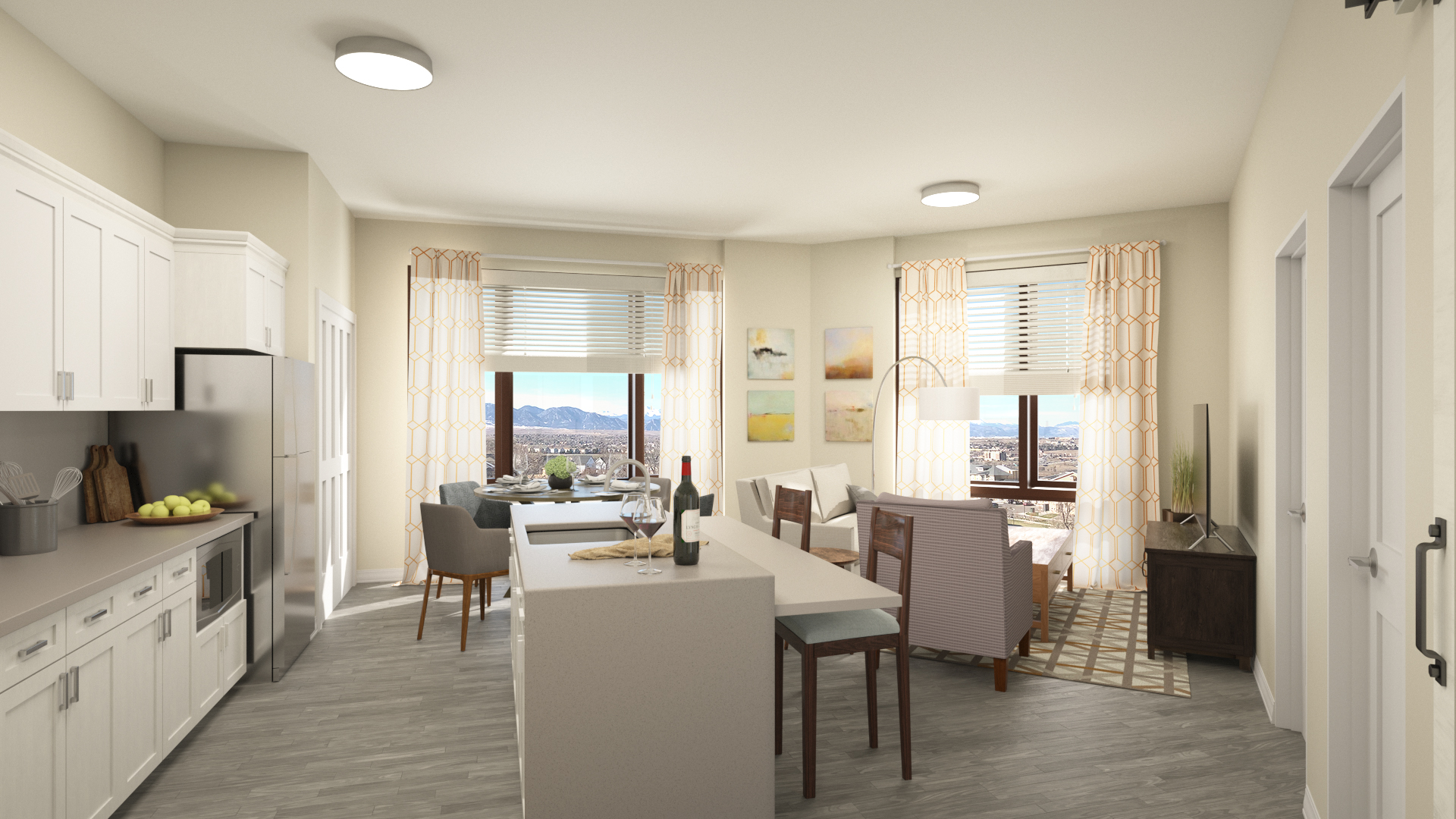 What are apartment renderings?
Apartment renderings are two-dimensional images that show what a proposed or completed building will look like from different angles. They are created using computer software such as AutoCAD or SketchUp, or by hand through traditional drawing and painting techniques.
Renderings can be simple line drawings or highly detailed color images. They may show the exterior of the building only, or they may include interior views as well. In some cases, renderings are created for specific units within an apartment complex; in others, they depict the property as a whole.
Why use apartment renderings?
There are many reasons why developers choose to use renderings when marketing an apartment complex. For one, they can help potential tenants visualize what the finished product will look like. This is especially helpful if the complex is still in the early stages of development and
What are apartment renderings?
An apartment rendering is an image of how an apartment complex or individual unit will look once it is completed. These images are generally created by an architect or designer and are used to give potential tenants or buyers an idea of what the space will look like. 
While renderings can be helpful in giving people a general sense of the layout and appearance of a space, it is important to keep in mind that they are not always 100% accurate. This is especially true for larger projects where there may be more variables that can change during the construction process.
How can apartment renderings help you?
Apartment renderings are a great way to help you visualize what your space will look like. They can also be used to get an idea of how different furniture pieces will look in the room and to get a feel for the layout. Additionally, apartment renderings can help you identify potential problems with the layout or design of the space before you move in.
Tips for getting the most out of apartment renderings
If you're considering an apartment rendering for your next project, there are a few things you can do to make sure you get the most out of the experience. First, it's important to have a clear idea of what you want to achieve with the rendering. This will help you communicate your goals to the rendering artist and ensure that they understand your vision.
It's also a good idea to provide as much detail as possible about the property. The more information the artist has, the better they'll be able to create a realistic and accurate representation of the space. This includes things like dimensions, floor plans, finishes, and any other relevant details.
Finally, be sure to ask for multiple options from the artist. They should be able to provide you with different views of the space so that you can see how it would look from different angles. This will give you a better understanding of how the space will actually look once it's completed. By following these tips, you'll be sure to get the most out of your apartment rendering experience.
Conclusion
Overall, we think that apartment renderings are a great way to get an idea of what an apartment complex will look like before it's built. They can help you make sure that the complex is going to be aesthetically pleasing, and they can also give you a sense of the layout and how the different units will fit together. If you're considering renting an apartment, we recommend checking out some renderings before making your final decision.