Refusing to make a purchase is inevitable. Especially in the architecture industry when the market changes, the competition is fierce… To successfully close the application, architects need to find the cause and learn to improve when rejected in the smartest and most thorough way that everyone may know
Potential customers will have plenty of reasons to reject your architectural project but don't ignore the following reasons.
1. Images do not impress customers
From a prospect's perspective, they really require great consideration when investing in a project at a large cost. It is difficult to just use drawings and sketches to meet their needs and persuade them to invest. To convince customers to explore the project and go through every corner of the house in the future possible through 3D rendering, 360-degree panoramic images. Besides, visualize architecture helps them discover mistakes before leading to big losses.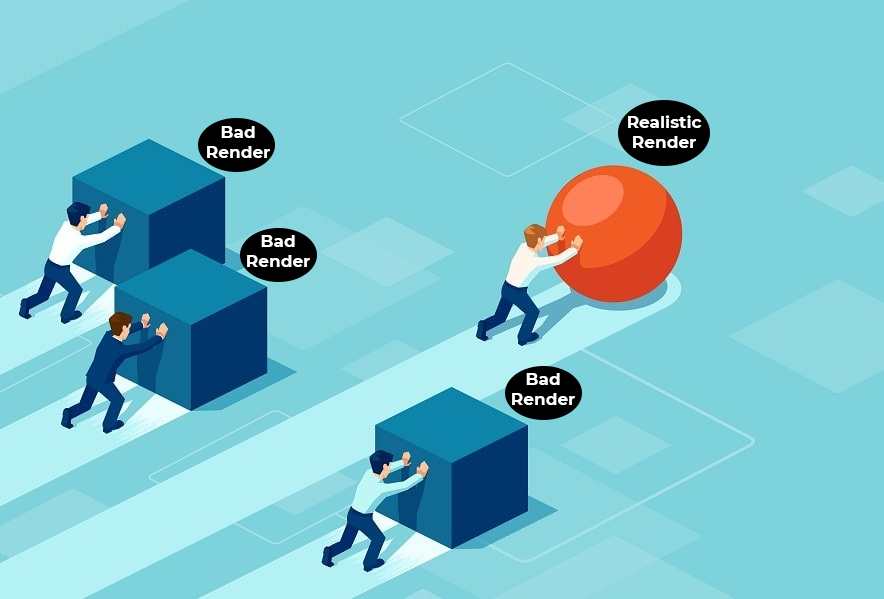 The sophisticated details of the project such as 3D rendering will be enough to convince customers to trust to buy the design, thereby easily "turning on the green light". The sophisticated development of VR and the boom that allowed 3D and 360-degree panoramic views to become industry standards. It leads to the present that a lot of designers and architects start creating realistic images.
Our our company  extensive experience handling complex and large-scale projects around the world, we will give you peace of mind when you hand your project over to us.
See our portfolio: https://n2qstudio.com/portfolio/
2. Communication barriers between architects and clients.
Globalization opens up opportunities to collaborate and work with customers from all over the world. Accessing those opportunities requires architects to be able to communicate well and overcome language barriers. Language barriers between architects and clients can cause major problems, even cause the project to pause.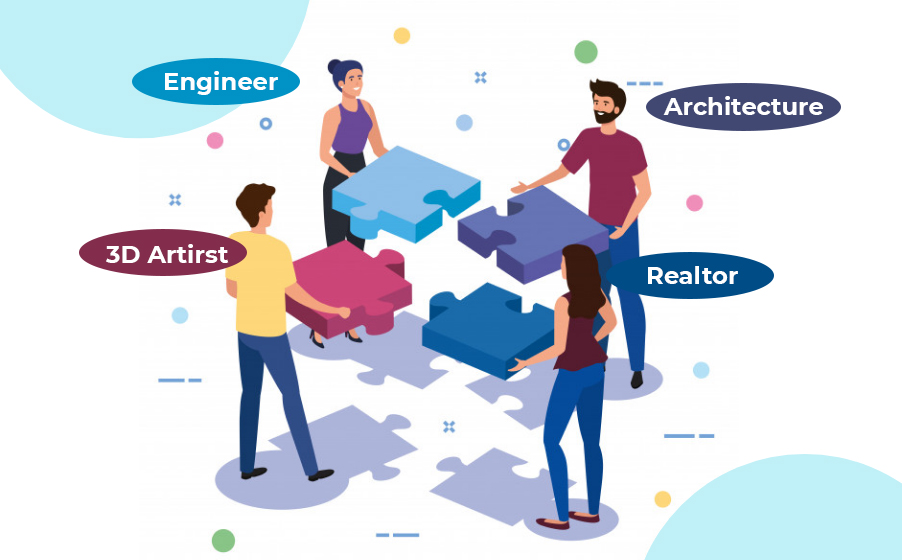 The problem here is not only to translate sentences from one language to another, but to ensure that the idea communicates properly, in accordance with the customer's ideas.  Architects often encounters problems in conveying ideas. Perhaps customers are not entirely sure what they want the results to look like, maybe they're vague or can't think of words to describe their ideas. 3D rendering are still the best solution to this problem.
3. Concerns about amendments, time and price
In fact, an architect can take several thousand USD, working time to get a detailed prototype of the building. This process can be less expensive if working with a skilled 3D architecture architects. All work is done digitally, with the help of CAD software, based on drawing and references. In addition, adjusting the subject becomes inconvenient for drawings traditional pattern.
If the client decides to want to change the color or material required the architect to build a new model. That means architects have to start over and spend more time and money editing them according to customer requirements. The above factors make customers afraid to close the application and decide to refuse. But with 3D images, architects don't need to do it. If the project needs editing, 3D artists will easily edit based on the original link and update quickly at a low cost.
4. Competitive Factor
Today when 3D rendering has been widely applied in industries such as architecture, construction, marketing and real estate development.  3D rendering help companies stand out from the crowd and build their brand image, which is a solid foundation for climbing to the pinnacle of success. It builds and maintains a competitive advantage.
At the same time, it adds value to the product, which is cons cons beneficial for attracting, transforming and retaining discerning customers.Without updating the app it risks you being pushed back behind and putting customers in the hands of rivals.
Don't worry, we can help you. Should you require any further information, please do not hesitate to contact me.
5. Not enough trust when bringing the project to life.
Many clients tend to hire architects' services, require attractvive designs and then abandon projects because they can't imagine and enough credibility when it's made
The only way to solve this problem is to ensure that the design pleases customers with 3D images instead of 2D sketches or complex ground diagrams.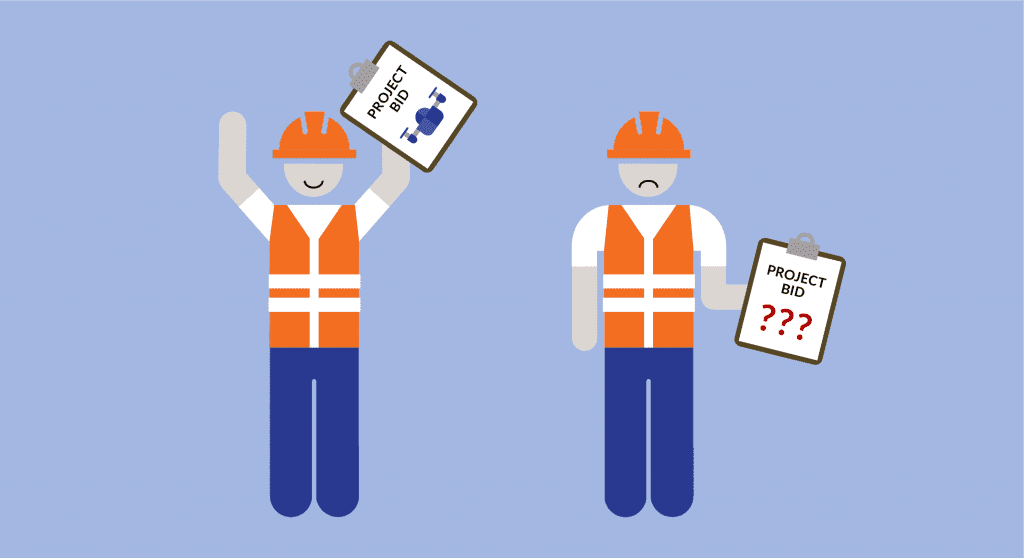 Investing time and effort in creating a 3D description for your design can be your most important selling touch point as an architects. It will show your skills and talents, and help customers see what the results will be like. This can help them be sure to take the project to construction
We seek amazing ways to represent of ideas and help our clients to tell their stories via the most stunning 3D renderings. We offer the best-tailored service to meet customer individual needs.
Let us know if you're interested in working together!
Contact with us:
Gmail: N2QStudio@gmail.com
Whatapps: +84 935 747519