Designing the exterior of a building can be a daunting task. There are so many factors to consider, from the materials you'll use to the finished look of the property. And if you're not an experienced designer, it can be difficult to know where to start. 3D rendering is a great tool for exterior design. It allows you to see how the materials you've selected will look on the finished property, and make changes before construction even begins. In this blog post, we'll explore three benefits of using 3D rendering for exterior design.
Defining 3d rendering
In architecture and interior design, 3D rendering is the process of creating a three-dimensional image of a space or object. This image can be created from scratch, or it can be based on data from a 3D model.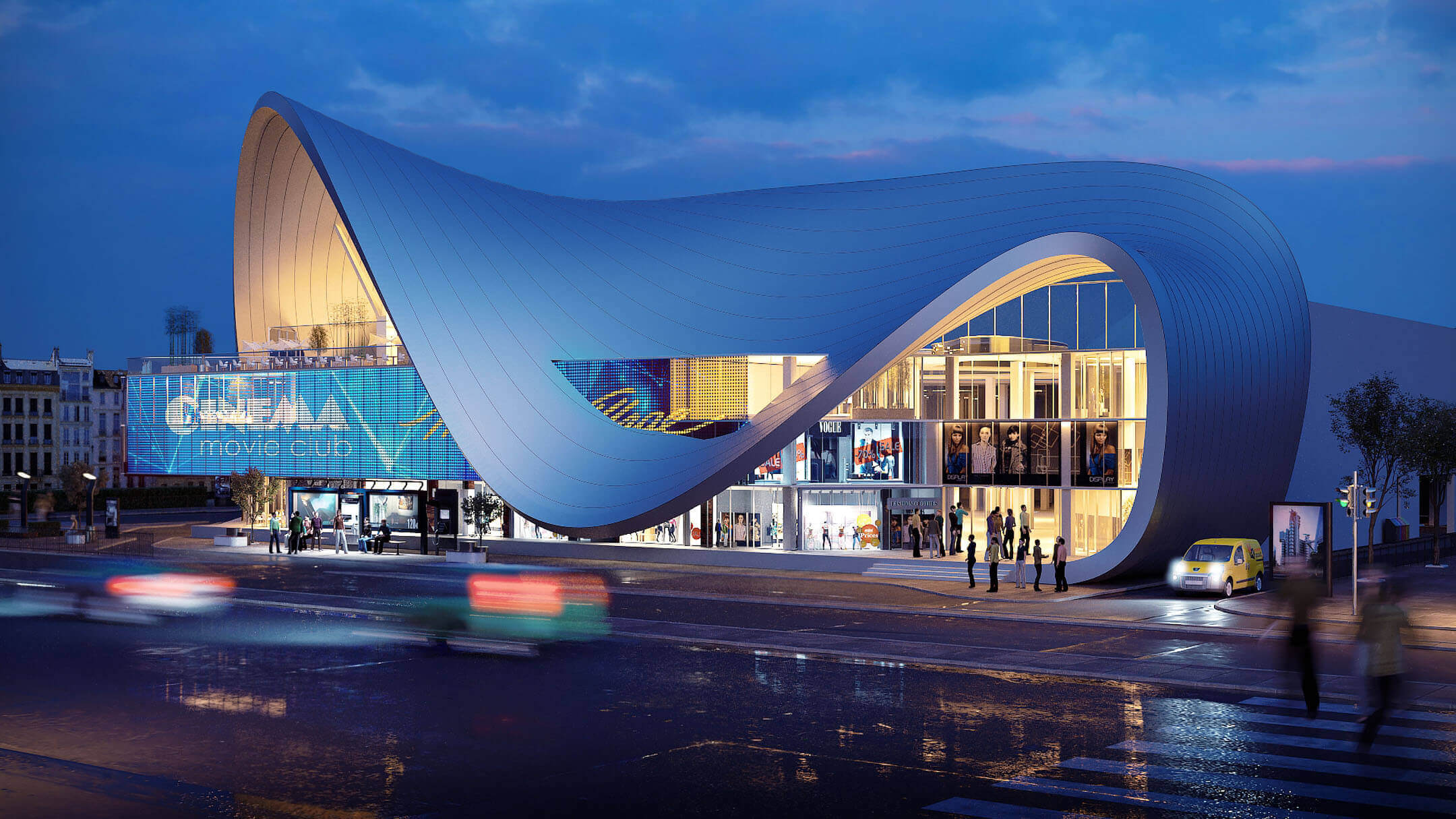 Rendering is used to create images that simulate how a space or object will look in real life. This is done by using light, shading, and texture to create an illusion of reality. 3D rendering can be used for both still images and animations.
There are many different software programs that can be used for rendering. Some of the most popular ones include 3ds Max, Maya, and Cinema 4D. Rendering takes time and effort to create realistic images, but the results can be very rewarding.
3D rendering can be used for a variety of purposes. It can be used to create images for architectural drawings or presentations, to create simulations of how a space will look once it is built, or to create images for marketing purposes.
Design software used in 3d rendering
There are many different software programs that can be used for 3D rendering, but some of the most popular ones include Autodesk Maya, 3ds Max, and Cinema 4D. Each of these programs has its own unique set of features and tools that can be used to create realistic-looking 3D images.
When it comes to choosing the right design software for your needs, it's important to consider what type of rendering you'll be doing most often. For example, if you're primarily interested in creating still images, then a program like 3ds Max or Cinema 4D might be a better choice. On the other hand, if you want to create animations or interactive 3D applications, then Maya may be a better fit.
No matter which software you choose, though, there's a good chance that you'll be able to find some helpful tutorials online to get you started. And once you get the hang of things, you'll be able to create some amazing 3D renderings!
Steps of the 3d rendering process
The first step in any 3D rendering process is to create or obtain a 3D model of the object you wish to render. This can be done through a variety of means, such as scanning an existing object, building a 3D model from scratch, or downloading a pre-existing model from an online database.
Once you have your model, the next step is to set up the scene that you wish to render. This involves choosing the camera angle, lighting conditions, and background environment that you want your final image to depict.
After your scene is set up, it's time to start rendering! The actual process of generating a 2D image from a 3D model is quite complex, but fortunately there are many software programs available that can do this automatically. All you need to do is provide the program with your 3D model and desired settings, and it will take care of the rest.
The final step in the rendering process is post-processing, which refers to any additional editing or retouching that is done to the final image. This can be anything from simple color correction to more complex effects like adding lens flares or motion blur. Post-processing is often used to add finishing touches to a render and make it look as realistic as possible.
What to consider when choosing a 3d rendering company
When choosing a 3D rendering company, there are several important factors to consider in order to ensure you select the best possible option for your project.
First and foremost, it's important to look at samples of the company's work to get an idea of their quality and style. It's also important to make sure they have experience rendering the type of project you have in mind.
Additionally, you'll want to consider things like turnaround time and price. Some companies may be able to provide a faster turnaround time but be more expensive, while others may be less expensive but take longer to complete the project.
Finally, it's always a good idea to get recommendations from people you trust before making a final decision. Once you've considered all of these factors, you should be able to choose the best 3D rendering company for your needs.
3d rendering pricing
d rendering exterior design is a process that allows you to see how your home will look once it's complete. This service can be very helpful when you're making decisions about things like siding, roofing, and landscaping. d rendering pricing can vary depending on the company you use and the complexity of your project.
The average cost for d rendering services is $50 per hour. However, the final price will depend on the company you use, the size and complexity of your project, and other factors.
To get an accurate estimate of d rendering pricing, contact several companies and ask for quotes. Be sure to ask about any discounts or special offers that might be available.
Conclusion
In conclusion, 3d rendering is a great way to create exterior designs for your home. It is important to keep in mind the tips we have discussed in this article, so that you can create the best possible design for your home. With a little bit of planning and creativity, you can use 3d rendering to create a beautiful exterior design for your home that will make all of your neighbours jealous.