3D walkthrough technology can be used by businesses of any size to create an immersive experience for potential customers or investors. This type of technology is not only becoming more affordable but also increasingly easy to use. As the world becomes more and more digitized, it's important for businesses to keep up with the latest trends in order to remain competitive. If you're considering using 3D walkthrough technology for your business, read on to learn about the benefits and what you should expect to pay.
What is a 3D walkthrough?
A 3D walkthrough is a realistic, three-dimensional rendering of a space that allows you to virtually explore it. It is an immersive experience that gives you a realistic sense of the scale and layout of a space. You can use a 3D walkthrough to get a better understanding of how a space will look and feel before it is built.
A 3D walkthrough can be created using computer-aided design (CAD) software. The rendering can be static or animated. Static 3D walkthroughs are typically used for marketing purposes, while animated 3D walkthroughs can be used for training or simulations.
What are the benefits of a 3D walkthrough?
There are many benefits of a 3D walkthrough including the ability to see your space before it is built, getting a realistic sense of the size and layout of a space, and being able to make changes to the design before construction begins. With a 3D walkthrough, you can also get an idea of how furniture or other objects will look in a space and how they will relate to the overall design.
Another benefit of a 3D walkthrough is that it can help you visualize the flow of traffic in a space. This is especially helpful when designing a kitchen or bathroom, as you can see how people will move around the room and what areas might be congested. Additionally, a 3D walkthrough can give you a better sense of the lighting in a space and how natural light will interact with the design.
How much does a 3D walkthrough cost?
A 3D walkthrough is a three-dimensional virtual representation of a space. It can be used for both residential and commercial purposes, and the cost will vary depending on the size and complexity of the space being represented. Generally speaking, a 3D walkthrough will cost between $500 and $5000, with larger and more complex projects costing more.
How do you make a 3D walkthrough?
To create a 3D walkthrough, you will need a computer with 3D rendering software and a camera. You will also need to create a virtual model of the space you wish to represent. Once you have created your model, you can then use the software to render it in three dimensions and add your camera movements.
How to find a 3D walkthrough provider
There are a few things to keep in mind when looking for a 3D walkthrough provider. First, you'll want to find a provider who has experience in creating 3D walkthroughs. This will ensure that they have the knowledge and skills necessary to create a high-quality walkthrough for your project.
Second, you'll want to find a provider who offers competitive pricing. While you don't want to sacrifice quality for price, it's important to find a balance between the two.
Finally, you'll want to make sure that the provider you choose offers customer support. This way, if you have any questions or concerns about your walkthrough, you can contact them and get help.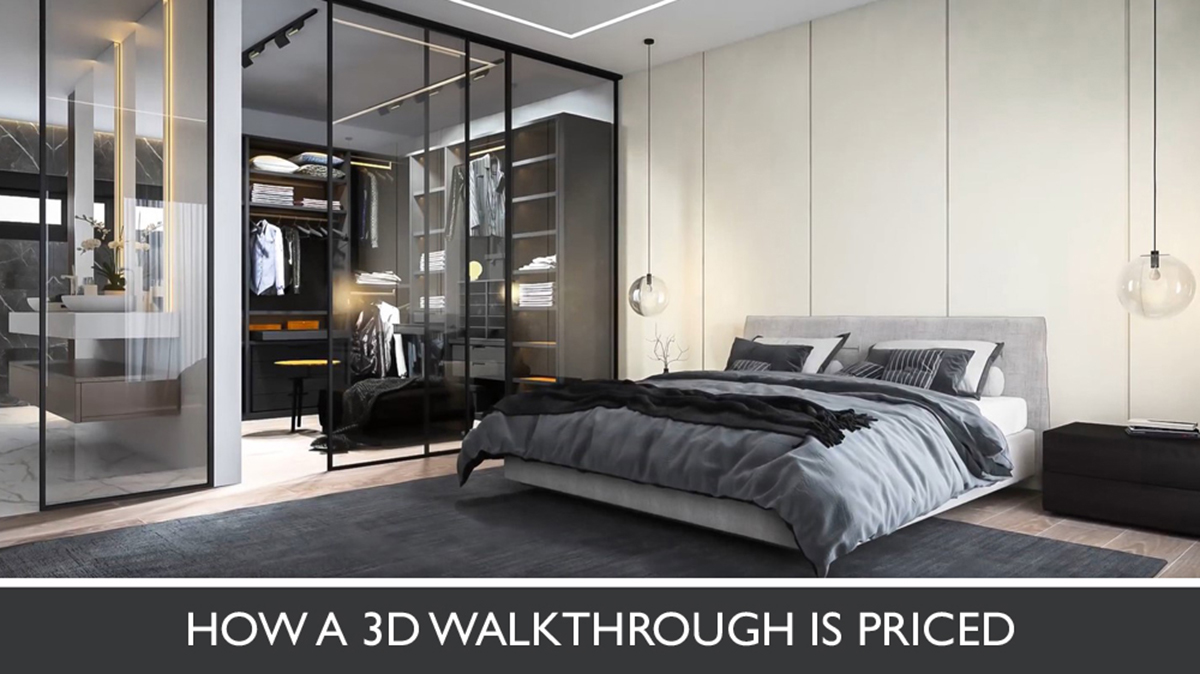 3D walkthrough examples
Assuming you're looking for a 3D walkthrough price introduce, there are a few things to consider. Price is always an important factor when choosing any product or service, so it's important to find a company that offers a fair price for their walkthroughs.
It's also important to consider the quality of the walkthroughs. A company may offer a low price, but if their walkthroughs are of poor quality, it's not worth it. Make sure to read reviews and compare pricing before making your final decision.
Finally, keep in mind that the cost of a walkthrough will vary depending on the length and complexity of the project. If you have a large project, you'll likely need to pay more for the walkthrough than you would for a smaller project.
With all these factors in mind, be sure to shop around and compare prices before choosing a company to provide your 3D walkthrough needs.
Conclusion
3D walkthroughs are an excellent way to introduce your home or business to potential buyers, renters, or investors. They provide a realistic view of the property that can help people make informed decisions about whether or not it is right for them. Best of all, 3D walkthroughs are relatively affordable and easy to create. If you are thinking about creating a 3D walkthrough of your own property, we hope that this article has given you some helpful information to get started.