Rendering is a process that is often used in the creation of 3D computer graphics. Renderers take three-dimensional objects and turn them into a two-dimensional image that can be displayed on a computer screen or printed out. Rendering is a complex process, and companies who do it best are in high demand from both the advertising and gaming industries. In this blog post, we will introduce you to one such rendering company and explain what they do.
What is Rendering?
Rendering means creating a three-dimensional image of a scene from a set of two-dimensional images. The process begins with taking the input images, which could be photos or videos, and converts them into geometric shapes called primitives. These primitives are then used to create the actual scene in three dimensions.
The rendering process can be divided into three stages: pre-rendering, rendering, and post-processing. Pre-rendering is responsible for preparing the scene for rendering and includes things like calculating light and camera settings. Rendering is the actual process of creating the image, while post-processing is used to improve the image after it has been created.
Types of Rendering Processes
There are many types of rendering processes, but in general they fall into two categories: offline and online. Offline rendering processes occur on the client side, while online rendering processes take place on the server side. 
Offline rendering is typically used for static images or video that will never need to be updated. This type of process usually uses a lower resolution version of the final image or video to create a preview that can be viewed on the user's computer. This preview can then be used as a guide when making final decisions about how to layout the document or image.
Online rendering is more common in today's market because it allows for faster turnaround times and an increased level of flexibility. Online rendering processes use higher resolution versions of the final product, which can be optimized for faster loading times and improved viewing quality. This type of process is also useful when changes need to be made to the final product after it has been created.
There are a number of different online rendering methods, but the most common is called deferred rendering. With deferred rendering, the user's computer can render a preliminary version of the image or video while the document or image is being edited. This allows for more accurate editing and avoids the delays that can occur when the final product is downloaded from the server.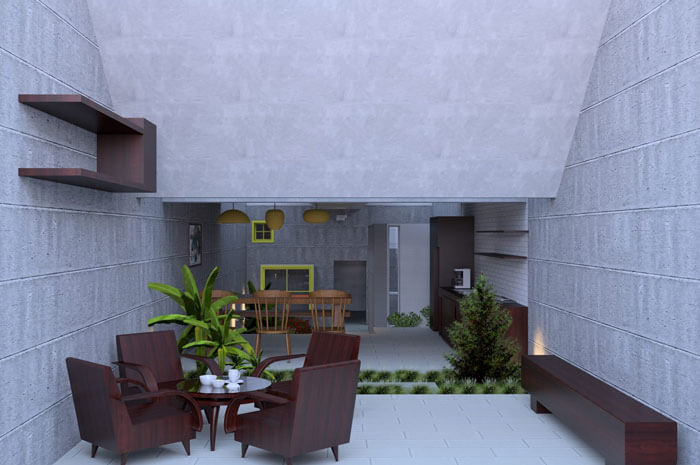 Another common online rendering process is terrain rendering. Terrain rendering uses high-resolution 3D models to create detailed images of landscapes and other areas that may not be possible to see in real life. This type of process can be used to create maps, diagrams, or models that help illustrate stories or ideas.
Benefits of Rendering
Rendering is one of the most important steps in a website's design process. It provides a finished look to your site, making it more user-friendly and engaging for visitors.
Some of the benefits of rendering your site include:
Increased Visibility and Engagement: Renderings can give your site an improved appearance that can increase visibility and engagement. They can also show potential clients what your site looks like in different layouts and with different content types included.

Better Customer Retention: By providing a polished, finished product, you'll likely keep customers who visit your site longer and make it easier for them to find what they're looking for. A well-rendered site is also more likely to convert leads into sales.

Reduced Response Times: Faster responses are key when it comes to ranking high in search engine results pages (SERPs). By having a rendered version of your site already completed, you'll be able to reduce the time required to respond to queries and improve overall page rankings.
Greater Flexibility: With a completed rendering, you'll have complete control over the final look and feel of your website – perfect if you need to make changes after initial design stages have been completed or if you require additional customization features not available with standard website templates or WordPress themes
The Rendering Company Introduces its Latest Product
The Rendering Company is excited to announce the release of its latest product, RenderSync. RenderSync is a powerful rendering platform that allows clients to share and collaborate on renders with ease.
RenderSync automates the process of exporting renders to different file types, making it easy for clients to share files with each other. It also includes features for collaboration such as chat windowing and notification alerts, so clients can stay up-to-date with each other's progress.
RenderSync is perfect for businesses that need to create high-quality renders quickly and efficiently. It's simple to use and makes collaborating on renders easier than ever before. For more information, please visit The Rendering Company website or contact us at wan@n2qstudio.com.
About The Rendering Company
The Rendering Company is a leading rendering platform provider, offering a simple and easy-to-use platform for clients to share and collaborate on renders. With RenderSync, businesses can quickly and easily create high quality renders without complication. For more information, please visit the The Rendering Company website or contact us atwan@n2qstudio.com.
Conclusion
The rendering company introduce rendersize, a new product that enables users to create high quality renderings of 2D and 3D scenes by controlling the lighting in the scene. Renderingsize is available as a free download from the company's website.