Introduction
Today, 3d rendering is more important than ever for many businesses. From architectural visualizations to product design and product testing, 3d rendering has become a key part of many processes. However, one downside of using 3d rendering is that it can be time-consuming and expensive. That's where photorealistic rendering (PRR) comes in. PRR is a type of 3d rendering that creates images that look like they were actually taken in the real world. This technology can help speed up the process and reduce the costs associated with 3d rendering. So if you're looking to improve your business process or just want to create stunning images, give photorealistic rendering a try. You won't regret it.
Key Factors Affecting the Quality of a Rendering
The quality of a rendering can be greatly affected by a number of key factors, including the accuracy of the data and textures used, the complexity of the scene being rendered, and the hardware and software used to render it.
The accuracy of data and textures can be crucial if you want your rendered image to look as realistic as possible. If they're not accurately mapped, objects may appear too small or misshapen, while textures that are too coarse or blurry will result in ugly jagged edges on objects and surfaces.

The complexity of a scene can also have a big impact on its quality – if there are lots of different types of objects with various sizes and details, it'll take longer to render than a simple scene with fewer objects. And if the scene contains large numbers of animation frames, it'll require even more processing power to achieve a smooth overall appearance.

Finally, your computer's graphics card (and therefore its ability to render scenes smoothly) will play an important role in determining the quality of your final output. A powerful graphics card will allow you to generate high-quality images faster than a weaker one, so make sure you choose one that's appropriate for your needs.
Photorealistic Rendering with 3D Printing
Photorealistic rendering is a software technique that creates an image or video that appears to be a physical replica of the real world. This technology has been used for filmmaking and art for many years, but it has only recently become affordable and accessible to the average person.
There are several different types of photorealistic rendering, but all of them use some form of 3D modeling to create the image. 3D models can be created using traditional modeling programs like Maya or Blender, or they can be created using more specialized programs like ZBrush or Modo.
Once the 3D model is complete, the rendering process begins. This process will take into account every detail in the model and combine that information with data from photographs or videos to create an accurate image. There are a number of different rendering engines available, but some of the most popular include mental ray and Nvidia's CUDA platform.
The final result of a photorealistic render is often very impressive, and it has been used by filmmakers and artists to create some of the most realistic images ever seen. If you're interested in trying out this technique yourself, there are a number of resources available online to help you get started.
Applications for Photorealistic Rendering
There are various applications for photorealistic rendering, some of which are listed below.
Games: Games can take on an entire new level of realism with photorealistic rendering. This can allow players to experience the game in a way that was never possible before.

Visualization: Photorealistic rendering allows users to view and interact with visual representations of data in ways that were not possible before. This can be used for a variety of purposes such as engineering, product design, and scientific visualization.

Education: Photorealistic rendering is often used in education as a way to teach principles and concepts in a more engaging way. By using photorealistic renderings, students can learn about real-world subjects in a more interesting way than simply reading about them.

Medical: Photorealistic rendering is often used in medical contexts to provide images of internal organs and structures. This can allow doctors to perform more accurate surgeries and treatments.

Art: Photorealistic rendering is often used in the art world to create beautiful and realistic paintings and sculptures.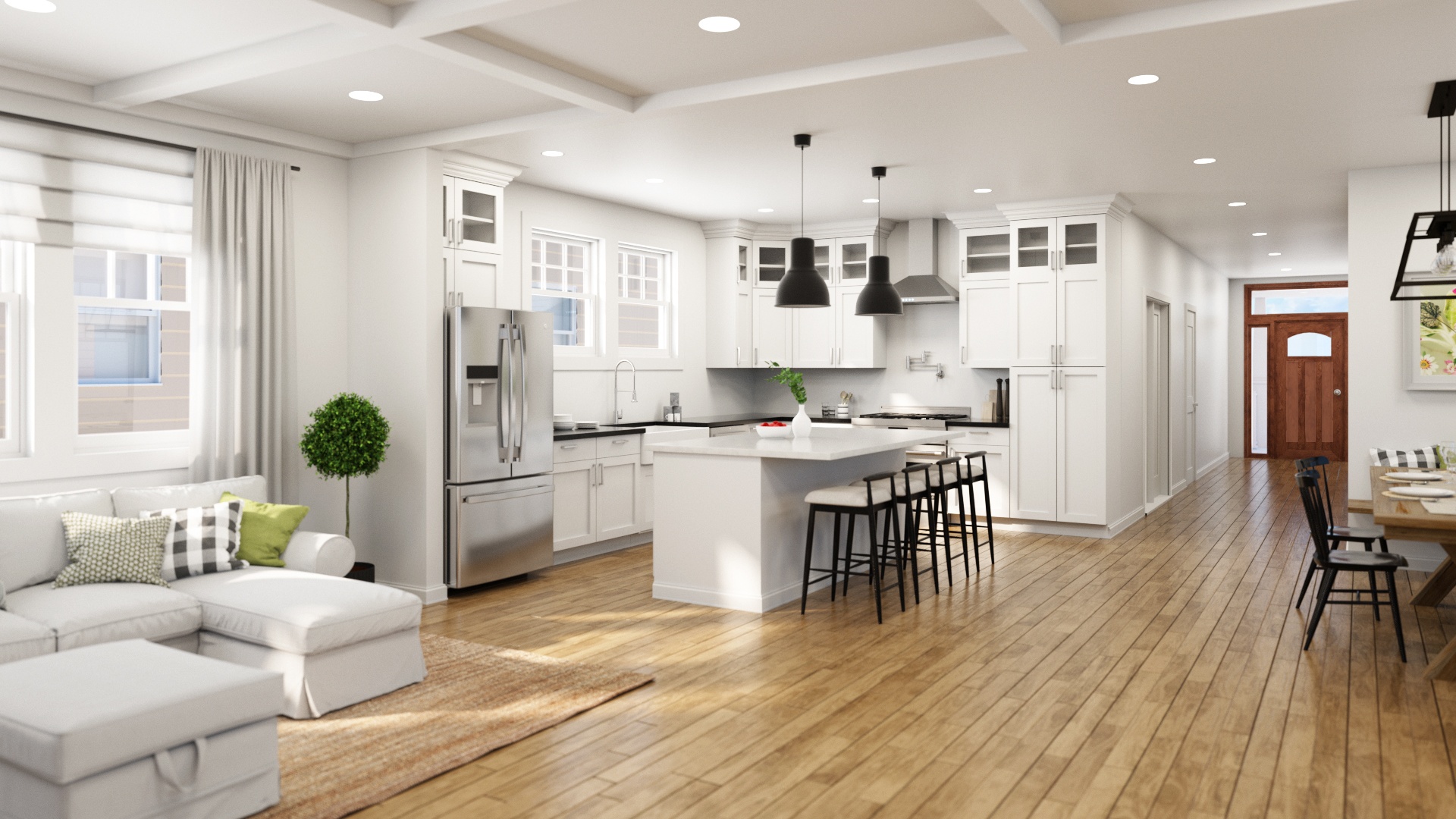 Conclusion
If you're looking to add a bit of realism and detail to your 3D renders, photorealistic rendering is a great option. Not only will you get better render quality, but you'll also be able to create more realistic scenes with less time and effort. In this article, I'll outline the basics of photorealistic rendering and show you some examples of how it can be used in 3D workflows. So if you're ready to take your renders to the next level, read on!