Designing in 3D is no longer a solely digital experience. With the advent of virtual reality (VR), designers can now step into their creations and see them from every angle. This new way of working has a lot of potential, but it also comes with some challenges. In this post, we'll explore both the advantages and disadvantages of using VR for 3D design.
What is 3d design in vr?
Three-dimensional (3D) design is the process of creating three-dimensional models or representations of objects. It is often used in advertising, product design, and architecture.
With the advent of virtual reality (VR), 3D design has become more popular than ever before. VR allows designers to create realistic models that can be viewed from any angle and interacted with in a realistic way. This makes it an ideal tool for designing products, buildings, and other objects.
There are many different software programs that allow users to create 3D designs. Some of the most popular include Autodesk Maya, Blender, and SketchUp. These programs allow users to create complex models and scenes that can be exported into VR applications such as Oculus Rift or HTC Vive.
The Different Types of 3d design in vr
There are many different types of 3D design in VR, from simple geometric shapes to complex organic structures. The most common type of 3D design is probably the former, which can be used to create simple objects like cubes or spheres. However, more complex designs are possible with VR as well, such as intricate patterns or even human figures.
One type of 3D design that is becoming increasingly popular is organic design. This involves creating shapes and structures that are more naturalistic and less angular. This can be achieved by using a variety of different tools, including sculpting and painting apps.Organic design is often used for creating characters or creatures, as it can give them a more lifelike appearance.
Another type of 3D design that is growing in popularity is parametric design. This involves using mathematical equations to define the shape of an object. This allows for a greater level of control over the final form of the object, as well as providing a way to create more complex shapes than would be possible with traditional methods.
Finally, there is also interactive 3D design, which allows users to interact with the objects they are creating. This can be done through various means, such as hand gestures or voice commands. Interactive 3D design provides a more immersive experience and can be used to create games or other applications where users need to interact with the environment around them.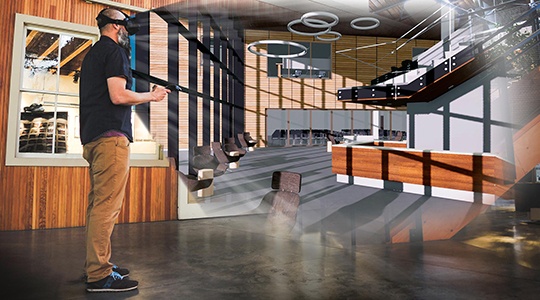 Pros and Cons of 3d design in vr
When it comes to discussing the pros and cons of 3D design in VR, one must first understand what VR is and how it can be used for 3D design. VR, or virtual reality, is a computer-generated environment that allows users to interact with three-dimensional objects. This technology has been used in video games and simulations for years, but only recently has it begun to be used for designing real-world objects.
There are many potential advantages to using VR for 3D design. Perhaps the most obvious benefit is that it allows designers to create prototypes and test them in a realistic environment before they are built. This can save companies a lot of money by catching errors early on in the design process. Additionally, VR can help designers visualise complex designs more easily and experiment with different concepts without having to create physical models.
However, there are also some drawbacks to using VR for 3D design. One challenge is that current VR technology can be expensive and require specialised equipment. Additionally, designing in VR can sometimes be isolating and may not allow for collaboration with other designers or stakeholders who are not present in the virtual world. Finally, while VR can provide a realistic experience, it is still ultimately a simulation of reality and may not perfectly recreate all aspects of the real world.
What is the best 3d design in vr software?
There are many different VR design software programs available on the market, but not all of them are created equal. Here are three of the best VR design software programs that you can use to create stunning 3D designs:
Autodesk Maya
Maya is a powerful 3D modelling and animation software that is used by professional artists and animators. It has a steep learning curve, but once you get the hang of it, you can create some truly amazing 3D designs.
Blender
Blender is another great 3D modelling and animation software program that is very user-friendly and easy to learn. It's perfect for creating simple 3D designs or complex animations.
Cinema 4D
Cinema 4D is a professional-grade 3D modelling and animation software program that is used in many Hollywood movies. It has a wide range of features and tools that allow you to create high-quality 3D designs and animations.
How to get started with 3d design in vr?
If you're interested in 3d design and you have a virtual reality headset, then you're in for a treat! There are numerous software programs that allow you to create three-dimensional designs, and VR is the perfect way to view and interact with them. Here's how to get started:
Choose your software. Some popular options include Sketchup, 3ds Max, and Maya. There are also many VR-specific programs such as Oculus Medium and Quill.

Learn the basics of modelling in 3d. This includes understanding geometry, learning how to use basic shapes to create objects, and adding details like textures and colours.

Experiment with different techniques. As you become more comfortable with the software, try out different ways of designing objects and see what works best for you.

Share your creations! Once you've made something you're proud of, show it off to the world by exporting it as an image or video, or uploading it to a 3d printing service.
Alternatives to 3d design in vr
There are a few alternatives to 3D design in VR that can be used depending on the project requirements. Some popular alternatives include CAD software like AutoCAD, Revit, and SketchUp. These programs allow for more precise measurements and accuracy when designing objects or environments. If the project calls for more realistic rendering or animation, then programs like Maya or Blender would be better suited. And lastly, if the goal is to create a virtual experience that feels lifelike and immersive, then Unity or Unreal Engine are excellent choices.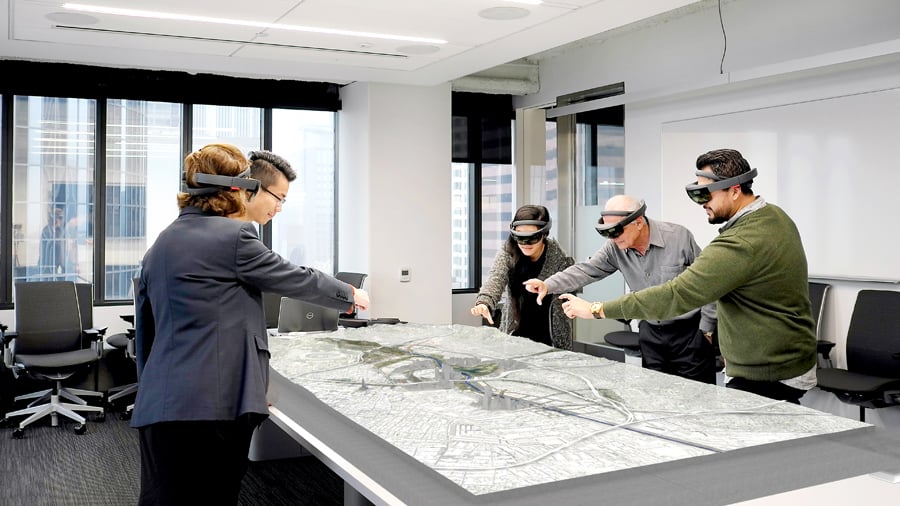 Conclusion
3D design in VR is an incredible tool that allows you to create almost anything you can imagine. The possibilities are endless and the potential for creativity is immense. We hope that this article has inspired you to try out 3D design in VR for yourself and see what amazing things you can create.