A lot has changed in the living room over the last few years. Gone are the days when all we did was sit on the couch and watch TV. Now, we're constantly on our phones, computers, or tablets. And as a result, our living rooms have taken on a more modern look. In this blog post, we'll introduce you to some of the best living room renderings out there so that you can see for yourself how design can influence your living space. From furniture to colors and everything in between, these renderings will help you plan and design your perfect living room!
What is a living room render?
A living room render is an image used to represent a room in a virtual reality or augmented reality application. Renderers are used to create realistic images of spaces, often for use in marketing and advertising. They can also be used as a tool for creating 3D models of rooms.
Renderers can take a variety of different approaches to creating a realistic image. Some use photographic or scanned data to create an accurate representation of the space. Others use software that allows them to create detailed images using virtual models or 3D textures.
How to create a living room render?
When creating a living room render, it is important to consider the overall look and feel of the room. Start by sketching out your basic layout on paper or in a CAD program. Once you have a rough idea of how the room will look, start rendering out different versions using different lighting and furniture configurations.
Once you have a few version rendered, start narrowing down your choices based on which looks best. You can also use this opportunity to test out different color schemes and furniture options. Once you have a final version rendered, you can begin designing the interior layout of the room.
Finally, it is important to decide on any architectural details that will be included in the render, such as window treatments or door frames. After all of these steps are completed, you can begin building your final model using 3D software or rendering software.
Tips for successful living room renders
Keep the space cohesive
When designing your living room, it's important to keep the space cohesive. This means that all of the furniture and decor in the room should be designed around a similar theme or color palette. You can do this by using complementary colors or by using a single color throughout the space.
Use textures and patterns
Textures and patterns can add interest and dimension to a room, especially if they're used in combination with other neutrals like whites or blacks. Try using textured fabrics on chairs, rugs, or window treatments to create a visual interest.
Use light and dark colors
Light and dark colors can help to define spaces and add depth to an overall look. Use darker colors for furniture that will be in the shadows, such as couches or armchairs, and use lighter colors for areas that are more visible, such as walls or flooring.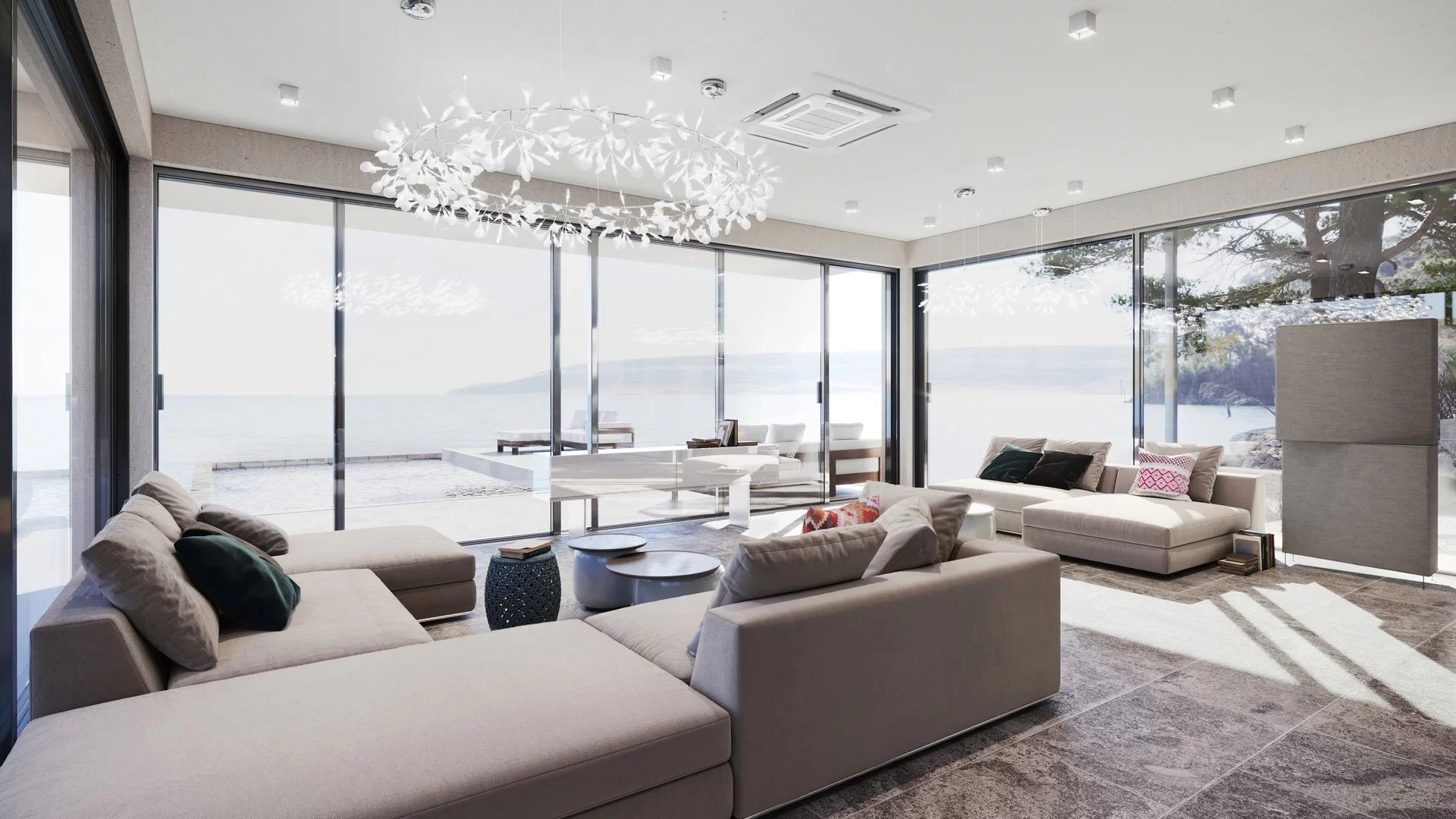 Utilize storage spaces wisely
Make sure to utilize storage spaces effectively in your living room render. This means creating shelves, placing plants near windowsills, or adding built-in cabinets above seating areas. This will not only make your living room easier to clean but will also give you extra storage options when needed.
Conclusion
If you're looking to update your living room but don't know where to start, introduce some fresh new elements into the space with a render. Renders can be created quickly and easily, so there's no need to stress if you have limited time or just want a little help getting started. Plus, by rendering your own design rather than relying on an online template, you'll get a more personalised look that will reflect your personality and style.