Interior rendering can be a very confusing and overwhelming process for anyone who hasn't done it before. Even seasoned builders may not fully understand all of the different renderings that are available to them. Thankfully, we've put together this guide to introduce the basics of interior rendering so you can make an informed decision about what type of rendering is best for your project. In this guide, we will discuss: -The types of renderings that are available -How interior rendering works -The benefits of using renderings -The different render types available -What to consider when choosing a rendering company
What is Interior Rendering?
Interior rendering is a popular 3D rendering method used to create images of spaces, including rooms, hallways, and staircases. It uses realistic lighting and textures to create a realistic image of the space. Interior rendering can be used to create a virtual model of a space before construction begins or to provide feedback to designers during the planning stages. 
The most common use for interior renderings is in the planning stages of a project. Architects and engineers use them to visually plan out spaces before construction starts. They can also use interior renderings to help design fixtures and materials that will be used in the space. Interior renderings are also often used during construction to keep track of changes made to the space as it's being built. Finally, interior renderings can be used after the space is complete to evaluate how it turned out and make any necessary modifications.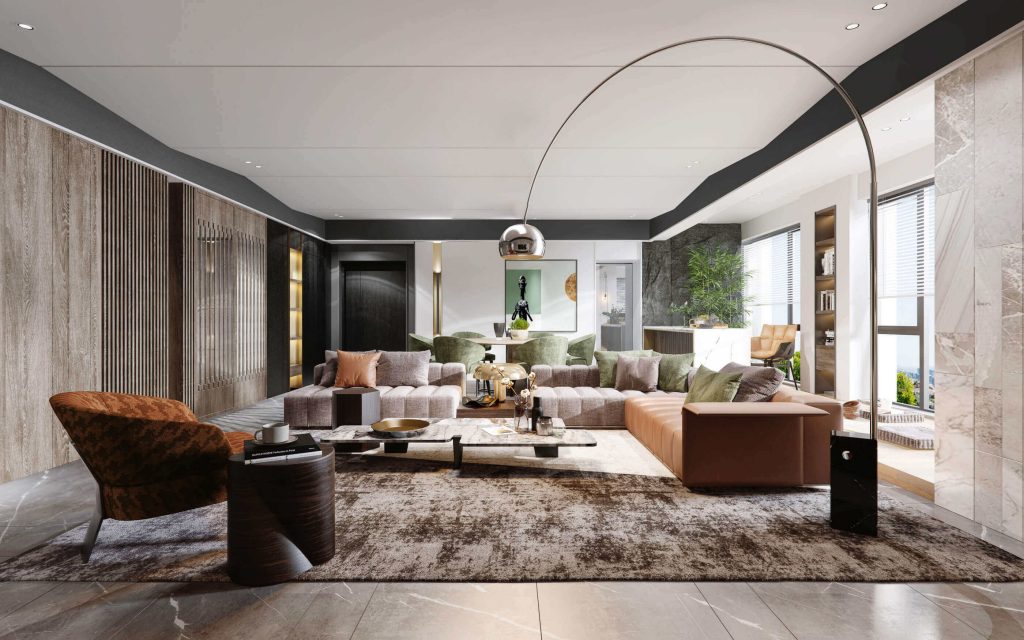 There are several different methods that can be used for interior rendering. The most common method is ray tracing, which uses computersto simulate the path of light and create images based on those paths. Other methods include pointillism, whichdraws each pixelusing small dots, and ASE (American Society for Engineering Education) SolidWorks CAD software, whichuses models created with SOLIDWORKS softwareto generate images. 
Regardless of the method that's used, interiorrenderingusually requires access to accurate plans and specifications for the space being rendered. Additionally, high-resolution images are often needed in order for
Types of Rendering: Direct, Indirect, and Proxy
There are three different types of rendering: direct, indirect, and proxy. Direct rendering is the most basic type and renders the object directly on the screen. Indirect rendering uses a buffer to render the object and then sends it to the screen. Proxy rendering uses an intermediate layer between the object and the screen that creates a copy of the object for each pixel that is rendered.
Direct rendering is the simplest type of rendering and it uses the same object code to render an object on the screen no matter where it is located in the scene. Indirect rendering renders an object by first creating a buffer of the object's data and then sending the buffer to the renderer. Proxy rendering uses a layer between the object and the renderer that creates a copy of the object for each pixel that is rendered. This allows for more accurate rendering of complex objects, as well as faster rendering times since there is no need to send the entire object to the renderer.
Interior Rendering Tools and Techniques
Interior rendering tools and techniques can be divided into two main groups: those that are used to generate images of the inside of a structure, and those that are used to create cross-section views of an object. 
The first group includes rendering engines such as Mental Ray or V-Ray, which allow users to create realistic images of interior spaces by using ray tracing. These engines are highly versatile and can be used to create images of any size or complexity. 
The second group includes software such as Microstation or SOLIDWORKS Viz, which allow users to create cross-section views of objects by creating cuts through them. These programs are often more limited in their ability to generate complex images, but they are still very useful for creating detailed cross-section views of objects.
How to Render an Interior Image?
The first and most important step in rendering an interior image is to create a reasonable model of the structure. This can be done with many different modeling programs, but it is important to use one that has good subdivision capabilities. Once the model is created, it is necessary to render it using a variety of lighting techniques. The type of lighting used will depend on the look that is desired for the image.
Once the image is rendered, it can be edited in any number of programs to get the desired result. Be sure to test various edits before making them final, as even small changes can result in a drastically different image.
Overall, rendering an interior image is a fairly straightforward process, but it can be difficult to get the desired result without some trial and error.
Conclusion
Interior rendering is a great way to capture the true look of your home. By bringing in professional renderings, you can get an idea of how different changes (like new furniture or paint colors) will affect the overall look and feel of your space. Not only that, but you can also get feedback from friends and family about what they would change about the room if they were allowed to live in it!