Have you ever seen a beautiful building and wondered how it was designed? Or have you been curious about the process that goes into creating a detailed drawing of a proposed structure? If so, then you're probably wondering about architectural rendering. In simple terms, architectural rendering is the process of creating two-dimensional or three-dimensional images of a proposed structure. This can be done using various methods, such as hand drawings, computer-aided design (CAD) software, or even special rendering programs. Rendering is an important part of the architectural design process, as it allows designers to visualize their ideas and make changes before the construction phase begins. It also helps clients understand what the final product will look like. If you're interested in learning more about architectural rendering, read on for a detailed explanation of the process and its importance.
Introduce architectural rendering meaning
In architecture,rendering is the process of translating three-dimensional models into two-dimensional images on a computer. This can be done with photorealistic rendering software, or with more basic rendering programs. The results of these renditions are often used to help architects sell their designs to clients, or to give potential buyers a better idea of what a space will look like once it is built.
Rendering is an important tool for architects, as it allows them to communicate their ideas more clearly and effectively. It also allows them to experiment with different design options before settling on a final plan.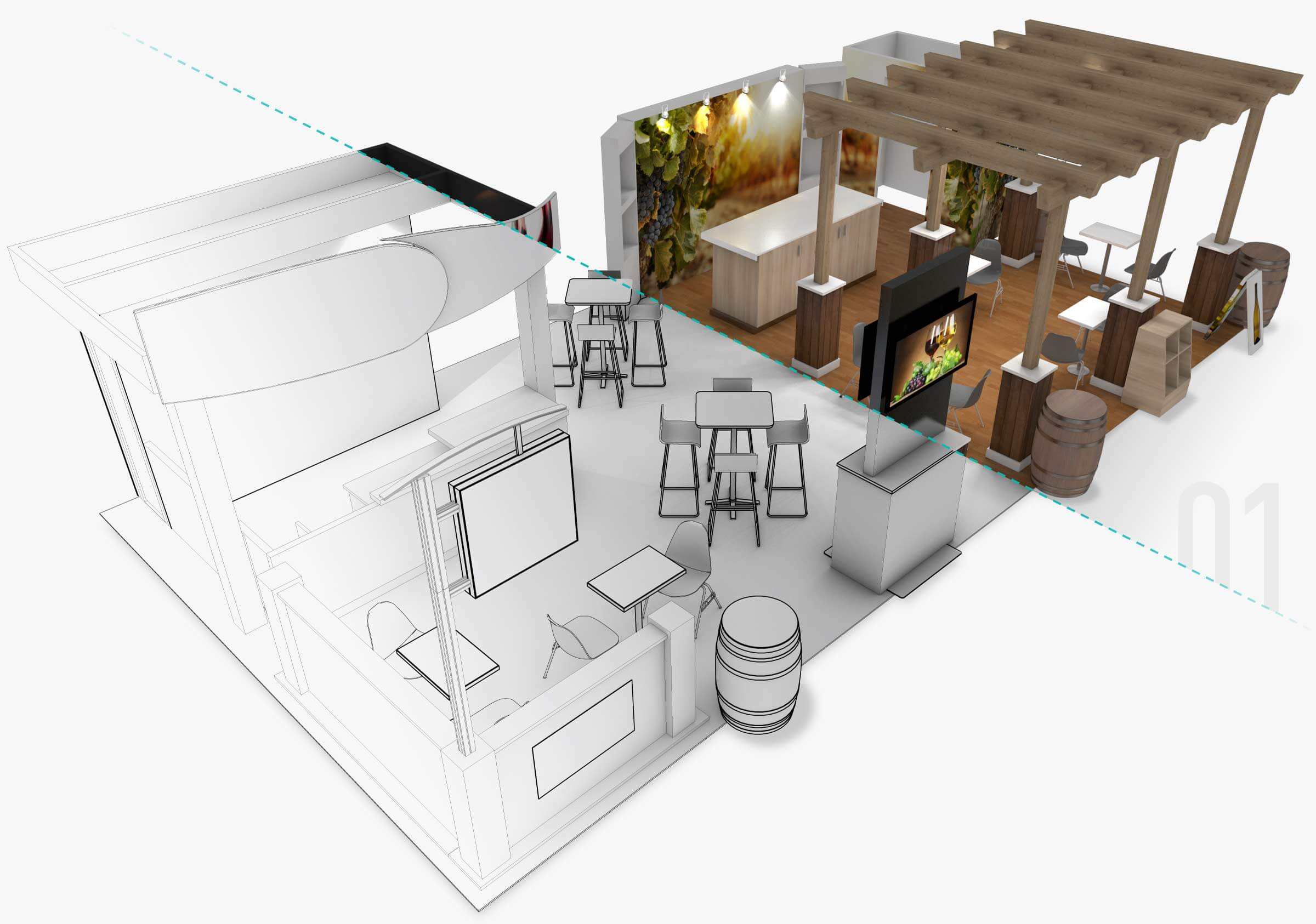 Common types of architectural renderings
There are three common types of architectural renderings: exterior views, interior views, and site plans. Exterior views show the building from the outside, usually from different angles. Interior views show the layout of the rooms and how they flow into each other. Site plans show the property boundaries and the location of the building on the property.
What is the difference between an architectural rendering and a drawing?
An architectural rendering is a type of drawing that shows how a proposed building will look from the outside. A drawing, on the other hand, can be any type of sketch or diagram that is used to communicate ideas.
Architectural rendering meaning
An architectural rendering is a drawing or other type of illustration that shows what a proposed building will look like when it is completed. Renderings are often created by architects or other designers to help people visualize a project, and they can be either two-dimensional (2D) or three-dimensional (3D). 
2D renderings are usually done by hand, while 3D renderings are typically produced with the help of computer software. 3D renderings can be either realistic or stylized, depending on the purpose of the drawing. For example, a realistic rendering may be used to show potential investors what a proposed building will look like, while a stylized rendering may be used for marketing purposes to give potential buyers an idea of the building's overall design.
Renderings are often used in the early stages of design, before construction has begun, in order to get feedback from potential clients or investors. They can also be used during the construction process to help visualize the finished product.
Benefits of Architectural Rendering
There are many benefits of architectural rendering, which is why it is such a popular tool for architects and designers. Here are just a few of the benefits:
Architectural rendering can help you to see your project in a whole new light.

It can help you to communicate your ideas more effectively to clients, investors, and other stakeholders.

Rendering can also help you to identify potential problems with your design before they become costly mistakes.

In addition, renderings can be used as marketing tools to generate interest in your project and attract potential buyers or tenants.

finally, renders can simply be beautiful works of art in their own right, and can be used to decorate your office or home as a reminder of your amazing work!
Creative Destruction:
Creative destruction is the process of creating something new by destroying something old. It is a term that was first coined by the Austrian economist Joseph Schumpeter in his 1942 book "Capitalism, Socialism and Democracy."

The concept of creative destruction has been applied to many different fields, including economics, business, and even architecture. In the context of architecture, creative destruction can refer to the demolition of existing structures to make way for new ones. It can also refer to the renovation or redesign of existing buildings.

The process of creative destruction is often seen as a necessary evil. In order for new and better things to be created, existing structures must be destroyed. This can be a difficult pill to swallow for those who are attached to the old ways, but it is an essential part of progress.
Conclusion
Architectural rendering is the process of creating two-dimensional or three-dimensional images of a proposed architectural design. The purpose of architectural rendering is to give people an accurate representation of what the final product will look like. This type of image can be extremely helpful in the decision-making process, as it can help people visualize what they are looking at and make an informed decision about whether or not they want to proceed with the project.