Residential Rendering Services – Best Assistants For You
3D residential rendering services are widespread due to their exceptional efficiency and convenience, especially in real estate. A well-rendered 3D image can be a fantastic visualization and presentation tool that will be a game-changer for anyone, from an architect, a real estate agent, to a homeowner.
If you want to know more about these services, you are at the right place. This article will provide everything you need to know about the benefits of the services and how they are used.
In case you need a reliable service provider, give N2Q Studio a shot, one of the best providers available on the market. Just a quick browse on that website, and you will buy our words.
What Are Residential Rendering Services?
Residential rendering is the modeling of residential complexes in the form of 3D images carried out by computer software to satisfy clients' needs. This work is completed by rendering specialists with expertise in rendering and architecture.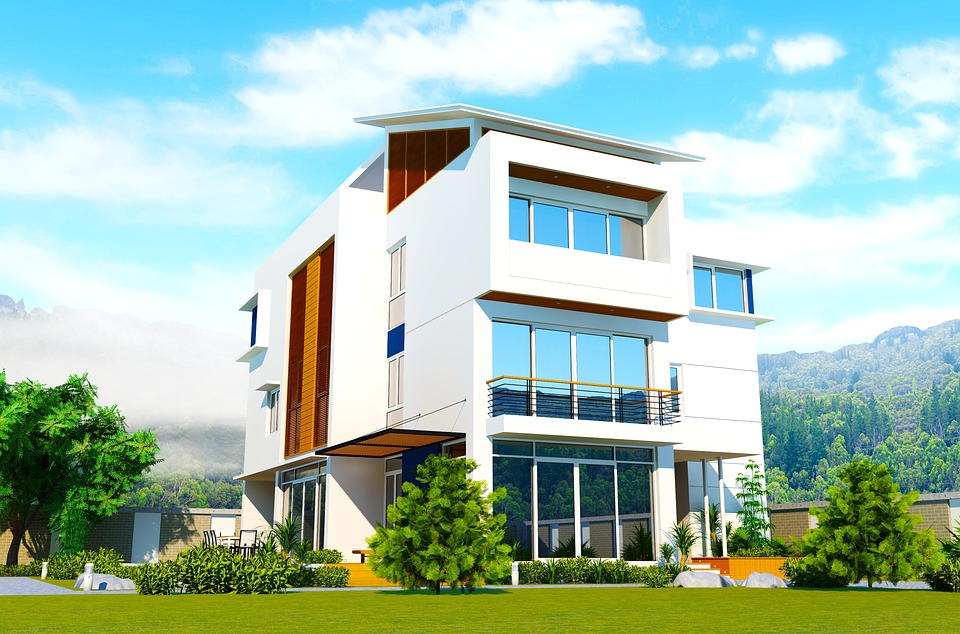 Residential Rendering – Image Source: Pixabay
The residential rendering services are essential for displaying architectural renderings before construction. These services are getting increasingly popular and widely used since they offer better communication between architecture companies and clients.
They may be used to envision interior and exterior viewings of the property before construction. So, they also emerge as a practical substitute for actual show homes.
Benefits Of Residential Rendering Services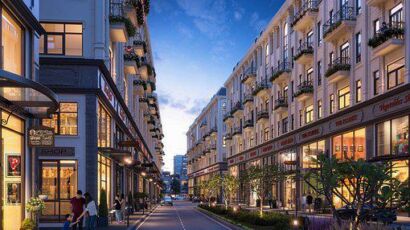 Residential Rendering Services Offers Many Benefits – Image Source: Pixabay
A good 3D residential rendering service benefits property owners, real estate investors, and architecture companies in many facets.
For Homeowners
If you plan on getting a new house or doing some construction work for your current home, a good residential rendering service can make your process much easier.
Bring Your Vision to Life
The residential modeling service will create realistic simulations of your property, showing how your house will appear when all the furnishings and decorations have been added. It also showcases the functionality of the space's lighting, textures, and paint colors.
Ensure Your Satisfaction With The Results
No matter how much you plan or discuss with the builders how you want your property to turn out, you might still want to change something during the process.
Once you get the 3D render, you can work with the constructors and architectures to redesign what you do not like (if there are any). This way, you can prevent receiving an unsatisfactory result.
For Investors
Suppose you are an investor; 3D visualization services can benefit your business.
Make Timely Design Modifications
A large-scale project like residential construction requires precise execution at every stage. With residential rendering services, the investors can evaluate the building's design, identify flaws, and adjust their choices.
Select the Proper Furnishings and Materials
Using residential renders allows investors to select their projects' ideal furnishings and building materials. This way, they can decide whether a product is suitable without buying or placing it on the property.
Attract Clients
Demonstrating to potential buyers how your future real estate design will look is crucial to client persuasion. Instead of just seeing a room's size, this visual representation lets customers picture themselves in that space. It becomes more difficult for customers to decline a spot when you make it appealing to them.
For Architecture Companies
Not only will the clients benefit from the 3D residential rendering service, but so will the architecture companies. Here are some of the advantages that a company will get if it includes 3D visualization in its service:
Amplify Brand Awareness
Beautiful rending designs will escalate the brand value when employed to boost a company's image. Clients can see the quality of the design even before the home project is finished.
Boost Sales For the Business
The potential client base also expands as brand awareness rises. As a result, the company will draw in more customers, which raises revenue and profit.
Give the Clients Exactly What They Want
3D rendering leaves ample room for modifications. Work with the clients, create the design as you discuss, and give the rendering to them so they can have opinions about the overall design. This way, you can make any changes if the clients want, ensuring they will be happy and satisfied with the final results.  
How Are Residential Rendering Services Used?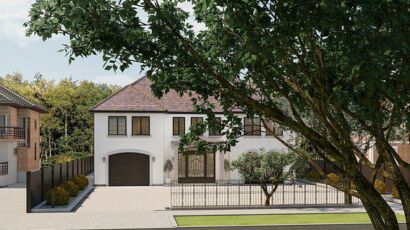 How Are Residential Rendering Services Used? – Image Source: Pixabay
As mentioned above, 3D residential rendering services are used to make a photorealistic model that meets a customer's needs. When opposed to the conventional design process, these services allow you to preview what the final appearance of your property will be while saving you a ton of time.
They assist us in clearly communicating designs to the clients and may be used by clients to effectively convey their objectives to designers, architects, or other audiences. As a result, they can aid in preventing and avoiding all potential issues before the building begins.
The process of using residential rendering services usually comes in four stages.
Stage 1: Discuss Information
At this stage, the 3D visualization service will contact you and collect as much information about your project as possible. This includes the sketches, drawings, descriptions, design specifications, etc. All of the provided information will help them understand your project's requirements so they can get to work.
Stage 2: Create a Clay Render
After having the needed information, the studio will start making the clay render since it is the base of the whole design. The designers work on constructing the scene, setting up lighting, and checking camera settings. Once they finish the clay render, they will execute up to modifications while considering all feedback if necessary.
Stage 3: Make a Draft Render
The artist will move on to adding materials, textures, etc. Then, they will repeat the revision process like the previous stage to ensure that the results are still qualified so far.
Stage 4: Revision
At this phase, the company will add some finishing touches such as sidewalks, streets, greenery, etc., to make the design more realistic. Once they send you the results, you can ask them to change certain things that you do not like. Then, rotate through these tasks until you are 100% happy with the final results.
Software/Tools That Support Creating Residential Rendering Services
Every residential rendering service needs certain software to bring the best work to its clients. Below are the most famous and frequently used tools that support creating residential rendering services.
Archicad

Archicad
This building information modeling program complies with every digital delivery standard. It provides a user-friendly design environment, open collaboration, precise building information management, and automatic documentation.
Such features streamline the workflow and offer excellent cooperation between project stakeholders. As a result, it is an effective tool that is trusted by many residential rendering services.
Corona Render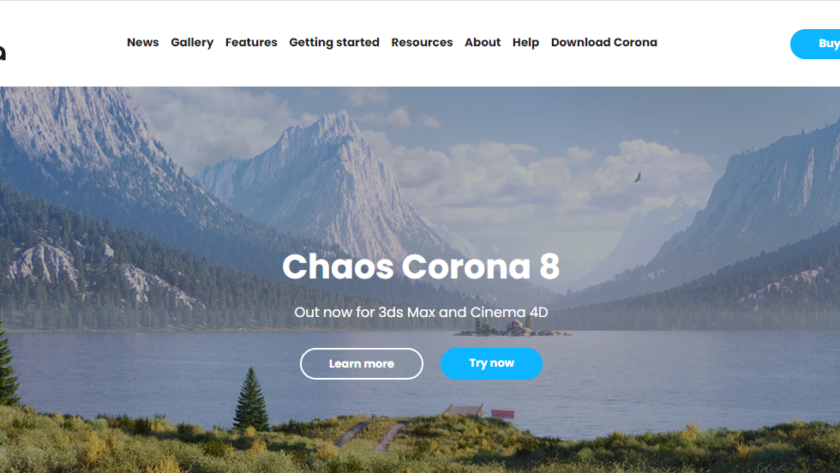 Corona Render 
For architects, design studios, and artists seeking software to use in their daily workflow, Corona Renderer is the ideal substitute, for creating concept animations or photorealistic graphics. This program can work with Cinema 4D and 3Ds Max.
It lessens the workload required to convert every material in a scene continuously. Many designers and architects use Corona because of its versatility in terms of materials, and the graphics produced are more realistic.
V-Ray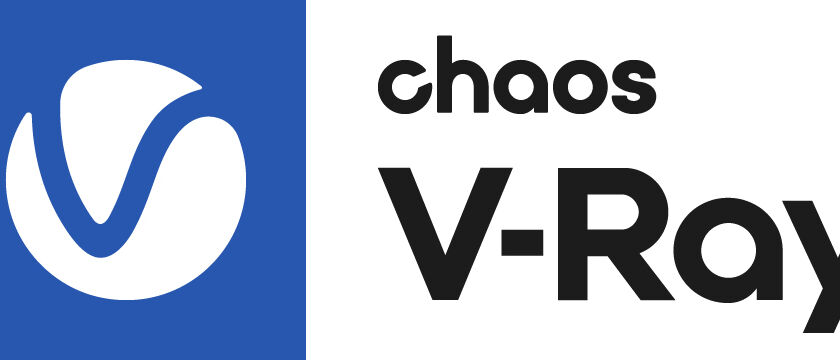 V-Ray Logo – Image Source: Wikimedia Commons
It is a 3D rendering plug-in software available for SketchUp, Cinema 4D, 3ds Max, Rhino, Maya, and more. Graphics animation and visualizations in fields such as media, architecture, industrial design, film production, etc., usually employ this tool for its amazing functions.
With V-Ray, designers and artists can see their work in stunning detail while exploring and sharing their creations. They can also move around the scene, add materials, and set up lights when V-Ray operates in the background, bringing them photorealistic final results.
Lumion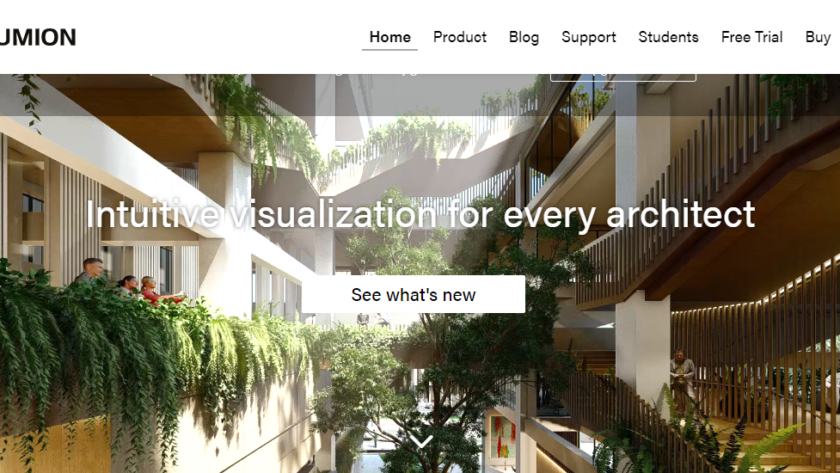 Lumion 
Seasoned architects and 3D rendering artists can't be more familiar with Lumion. It offers users a user-friendly setting where they may produce lifelike photographs instantly. You may construct immersive scenes resembling reality with the NVIDIA 1080 graphics card, Unreal Engine 4, and other supporting tools.
Every project component is under the users' control, and they can quickly alter the camera position, lighting, textures, materials, etc., to get the desired effects. This frees architects and designers from spending time fussing over technical details and allows them to concentrate on the creative vision.
Twinmotion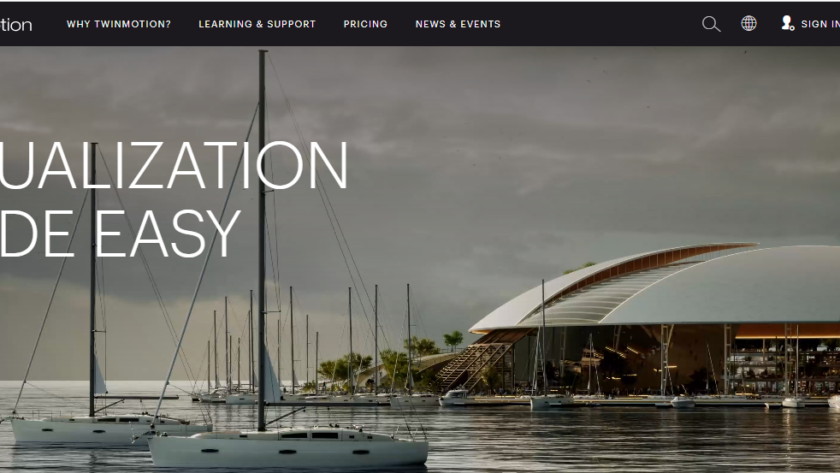 Twinmotion – Real-time visualiztion tool
This real-time visualization tool revolutionizes how designers and architects engage with their models. It combines the capabilities of Unreal Engine with a straightforward icon-driven UI for experts in design, building, landscaping, and urban planning.
Users can easily import the data into Twinmotion and update it thanks to the one-click sync feature with Archicad, Revit, Rhino, SketchUp Pro, Rhino, etc. Even better, the software lets users create interactive 360° films, animations, VR presentations, and panoramas, all from one scene.
Why Choose N2Q Studio As Residential Rendering Services Company?
There are many rendering service providers on the market. So, which one should you choose? We highly recommend the N2Q Studio, one of the best service providers.
N2Q Studio Website – Image Source: Screenshot
About N2Q Studio
N2Q Studio is a Vietnam-based company specializing in architectural visualization and offers 3D animations and renderings of consistently high artistic quality. They have a staff of 3D designers who have worked on various domestic and international projects.
From rendering home exteriors, residential buildings, and hotel commercial interiors to commercial mix exterior and even aerial view exteriors, N2Q Studio can meet all of your needs with a wide range of services. With six years of experience in the field and over 800 completed projects, you can rest assured of the quality of their work.
Benefits Of Working With N2Q Studio
Simple Working Process
Working with the company is extremely easy with the help of its CRM system. All you need to do is to start a project, send them a brief, and keep in touch throughout the process.
You can also work on multiple projects since the company has teams always available for projects of any size, and they can complete your tasks concurrently.
Fast Turnaround Time
The typical turnaround time for rendering projects in architecture and interior design is one week and 48 hours, respectively. Still, the exact time depends on several factors, such as details, complexity, view numbers, etc.
Direct Work With The Professionals
N2Q provides a direct working experience with their artists and designers, saving you up to 40% total cost. You will constantly contact project managers and teams through their online CRM platform, which is available for every operating system. This way, you can check the status and leave questions or comments on the project anytime you want.
Safe And Easy Payment Process
N2Q accepts various payment methods, including bank cards, Paypal, Payoneer, and Wise.com. You can send the first half of the project cost once you have seen the initial draft and the second half after final acceptance.
In any situation where you feel unsatisfied, you have the right to stop collaborating and request a refund of any deposits made.
Reasonable Price Range
The total price depends on how big and complicated the project is. Still, you can let your hair down that N2Q's services are reasonably priced while still ensuring the highest level of quality.
With the starting point of $200, there is no way to resist such a good deal. Plus, you can always ask for a discount if your monthly payment total exceeds $2000.
Final Words
Now that you know a significant enhancement the residential rendering services may have on your upcoming project. There is no point in understating the usefulness and significance of 3D rendering due to its various benefits for property owners, investors, and architecture companies.
Suppose you are looking for a reliable rendering service provider; we suggest giving N2Q Studio a try. This company strives to give the best, whether you are searching for incredibly photorealistic exterior designs or intricate interior views.