If you're looking for some free interior design rendering software, you've come to the right place. In this blog post, we'll take a look at five of the best free options out there. Whether you're a professional designer or just someone who likes to play around with design concepts, these programs will give you the tools you need to create beautiful renders of your ideas. So without further ado, let's get started!
What is interior design rendering?
Interior design rendering is the process of creating two-dimensional or three-dimensional images of a proposed interior space. This can be done by hand or using computer software. Interior design renderings are used to communicate a space's potential to clients, investors, and other stakeholders.
Interior design rendering is a powerful tool that can help you win projects and get your ideas approved. By creating accurate and realistic images of a space, you can give your clients and stakeholders a clear sense of what the final product will look like. This can help them visualize the potential of your design and make informed decisions about whether to move forward with your project.
If you're considering using interior design rendering in your workflow, there are a few things you should keep in mind. First, it's important to choose the right software for the job. There are many different programs on the market, so do some research to find one that fits your needs and budget. Second, be prepared to put in some time and effort to learn how to use the software; it can be complex and takes practice to master. Finally, remember that renderings are only one part of the puzzle; don't forget about the other elements of your design such as furniture, lighting, and finishes. When used together, these elements will create a complete picture of your space that will wow your clients and help you bring your vision to life.
The Different Types of Interior Design Renderings
There are three types of interior design renderings: conceptual, realistic, and abstract.
Conceptual renderings are used to communicate the overall design concept for a space. They are typically done in a more stylized way and don't necessarily show all the details of the final design.
Realistic renderings are used to show what the space will actually look like once it's been built out. All the details of the design, including furniture, lighting, finishes, etc., are shown in realistic renderings.
Abstract renderings are somewhere in between conceptual and realistic. They may show some of the final details of the design, but they also leave room for interpretation. Abstract renderings can be helpful when trying to communicate a complicated design concept to clients or other members of the project team.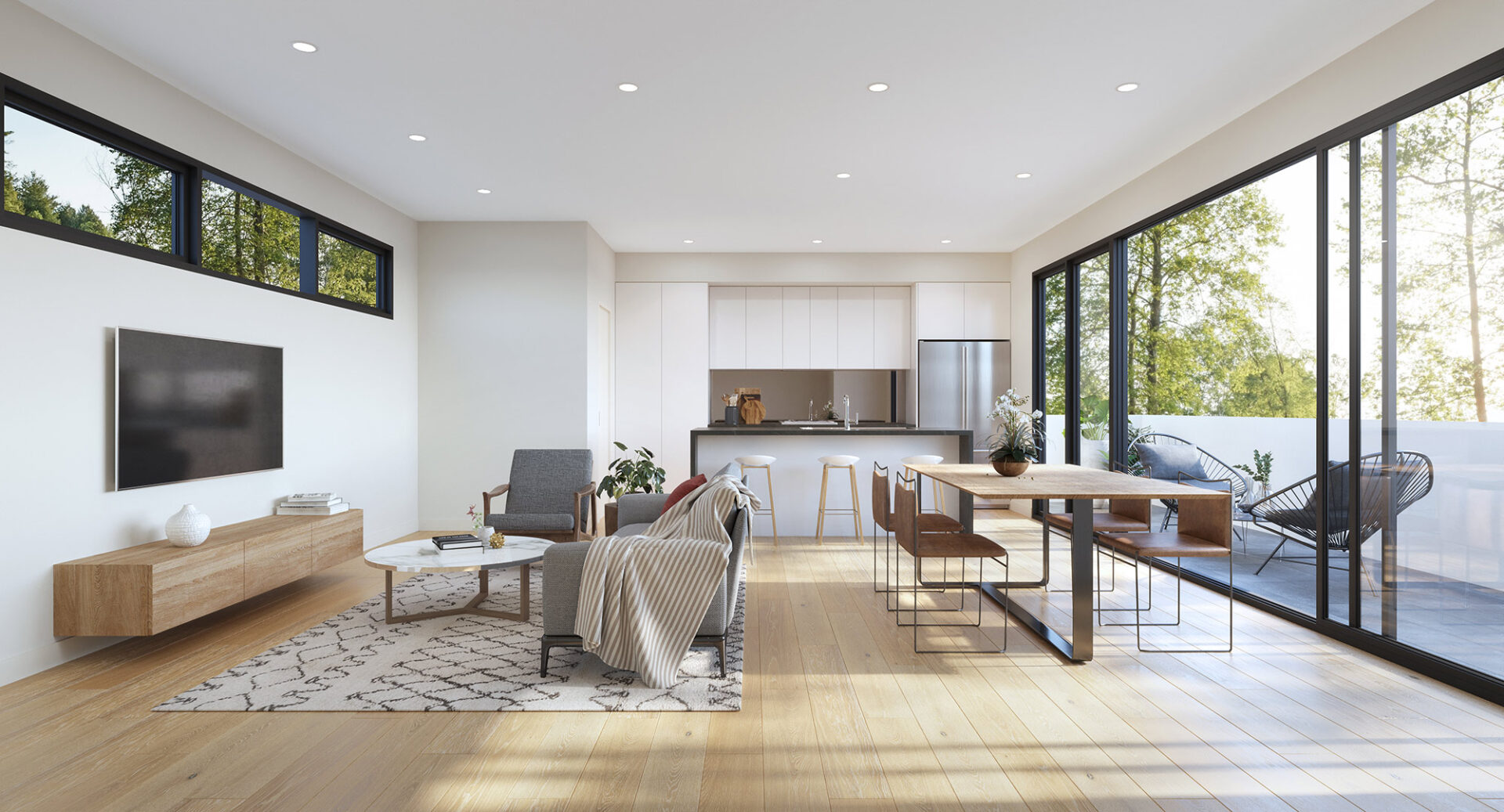 Pros and Cons of Interior Design Rendering
Interior design rendering is a process where an artist creates a two-dimensional or three-dimensional image of a proposed interior space. This image can be used to help communicate the design to clients or for marketing purposes.
There are many benefits to using renderings in the design process, including the ability to:
Showcase your vision for the space

Help clients visualize the final product

Make changes quickly and easily

Save time and money by avoiding costly mistakes
However, there are also some drawbacks to consider, such as:
The need for specialized software and skills

The potential for inaccurate representations

The high cost of some rendering services
What Software to Use for Interior Design Rendering?
There are many software programs that can be used for interior design rendering. Some of the most popular ones include SketchUp, 3ds Max, and Blender.
SketchUp is a great program for beginners. It is easy to use and has a lot of helpful tutorials available. 3ds Max is a more advanced program that is often used by professional designers. Blender is a free program that is also easy to use but has fewer features than the other two programs.
How to Create an Interior Design Rendering?
If you're looking to create an interior design rendering, there are a few things you'll need to keep in mind. First, you'll need to decide on the style of your rendering. Do you want it to be realistic or more abstract? Once you've decided on the style, you'll need to gather the appropriate materials. For a realistic rendering, you'll need a reference image, graph paper, pencils, erasers, and coloring supplies. For an abstract rendering, you may want to use a mix of mediums such as paints, pastels, and charcoal.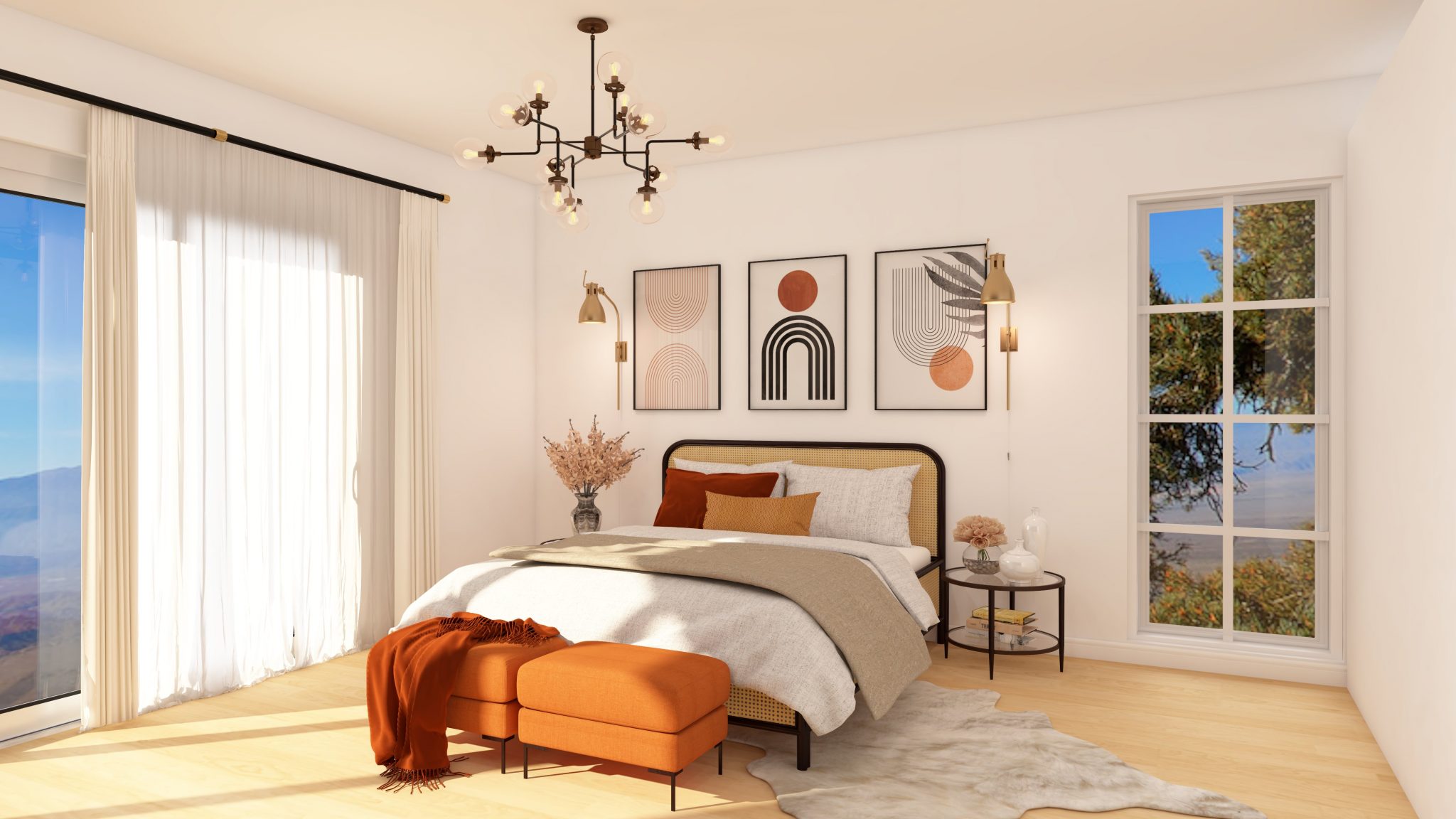 Once you have your materials gathered, it's time to start sketching out your design. Begin by lightly sketching the basic layout of the room on your graph paper. Then start adding in details like furniture, flooring, and decor. When you're happy with your sketch, it's time to start adding color. If you're going for a realistic look, use actual paint colors or find images of fabric swatches online. For an abstract look, go wild with your colors! Use whatever mediums you like to create your desired effect.
When your rendering is complete, step back and take a look at it as a whole. Make sure all the elements work together cohesively and that there is a balance of light and dark colors. And most importantly, have fun! Creating renderings is a great way to express your creativity and get lost in the process.
Alternatives to Interior Design Rendering
When it comes to interior design, there are a few different ways that you can go about creating renderings of your designs. One popular method is to use interior design software programs which will allow you to create a 2D or 3D rendering of your design. This can be a great way to get a realistic idea of how your design will look once it is completed.
Another alternative to interior design rendering is to create a mood board. This is essentially a collage of images, fabrics, and colors that you feel capture the overall feeling and atmosphere that you are trying to create with your design. This can be a great way to get inspiration for your project, and it can also help you communicate your vision to others who may be helping you with the project.
Finally, another option for creating renderings of your interior designs is to hire an artist to create a hand-drawn or digital illustration of your space. This can be a great way to add a personal touch to your design, and it can also help you capture small details that might be difficult to recreate with software programs.
Conclusion
There are many different ways to create an interior design rendering, but if you're looking for a free option, there are some great software programs that can help you get the job done. SketchUp and Blender are both great options for creating 3D renderings, and they're both free to use. So if you're on a budget or just starting out in interior design, definitely check out these two programs.