A 3D design degree can be your ticket into a career in video game design, product design, or even architecture. With a 3D design degree, you'll learn the skills and software necessary to create three-dimensional models and animation. You'll also learn about the principles of design, so you can apply them to whatever field you end up in. Whether you want to design video games, products, or buildings, a 3D design degree is a great foundation. In this post, we'll introduce you to three of the best 3D design programs in the country.
What is 3D design?
3D design is the process of creating three-dimensional objects or environments. It can be used for both practical and aesthetic purposes.
Common applications of 3D design include product design, architecture, interior design, and landscaping. The technology can also be used for entertainment purposes, such as video game development and movie special effects.
3D design is a rapidly growing field thanks to advances in computer technology. Designers now have access to powerful tools that allow them to create photo-realistic images and realistic simulations of how their designs will function in the real world.
What types of careers can you pursue with a 3D design degree?
There are a number of different types of careers that you can pursue with a degree in 3D design. One option is to become a 3D animator. With this career, you would be responsible for creating animations and visual effects for movies, video games, and other forms of entertainment. Another possibility is to become a 3D modeler. As a modeler, you would create three-dimensional models of objects or people. These models could be used for anything from engineering to marketing purposes.
If you're interested in the more creative side of things, you could use your 3D design skills to become a graphic designer or an artist. You could also use your skills to create props and sets for movies and TV shows. Or, if you're more interested in the business side of things, you could use your degree to start your own design firm or work as a consultant for businesses that are looking to use 3D technologies.
The possibilities are endless when it comes to careers in 3D design. With such a versatile skill set, the only limit is your imagination!
What are the best schools for 3D design?
There are many great schools for 3D design, but the best ones typically have strong programs in computer science and engineering. The top schools for 3D design include the Massachusetts Institute of Technology (MIT), Stanford University, and the University of California, Berkeley. These schools all have world-renowned faculty and resources that can help students become leaders in the field of 3D design.
What is the job outlook for 3D designers?
The job outlook for 3D designers is very positive. According to the Bureau of Labor Statistics, employment of graphic designers is expected to grow 4 percent from 2019 to 2029, which is about as fast as the average for all occupations.
How to get started in 3D design?
3D design is a process of creating three-dimensional models or illustrations. It involves the use of software to create three-dimensional images or animation.
To get started in 3D design, you will need to have some basic knowledge of computer graphics and modeling. You can start by taking some online tutorials or courses that will introduce you to the basics of 3D design. Once you have a good understanding of the basics, you can then start experimenting with different software programs to create your own 3D designs.
If you want to become a professional 3D designer, you will need to invest in some professional software programs. These programs will allow you to create more complex designs and animations.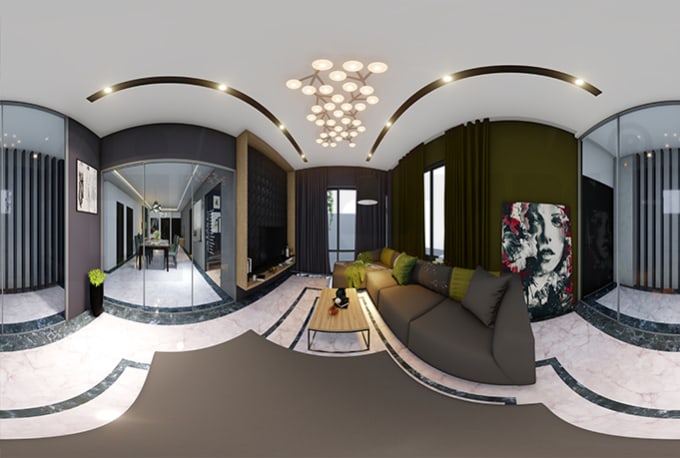 Conclusion
If you're considering a 3D design degree, we hope this brief introduction has given you a better idea of what to expect. A 3D design degree can lead to an exciting and rewarding career in the creative industries, and we can't wait to see what great things our students go on to achieve. Thanks for reading!