Outsource Rendering Services And What You Must Know 
Nowadays, outsourcing rendering services have become increasingly popular due to the benefits they bring in terms of finance and resources to architectural and design companies or enterprises regardless of scale.
Comprehending the enormous need of different industries, plenty of businesses are providing this service. Therefore, it would cause a slight headache for any customer who wants to pick the most suitable service for their requirements.
If you are in the same boat as the customers above, keep going through this article as it will arm you with useful information about this topic. Let's jump right into it!
3D Rendering: What Is It?
Definition
3D rendering means the act of turning three-dimensional objects into beautiful images using computer graphics. This may include pictures that are both artistic and photorealistic. 
They are capable of capturing both interiors and exteriors. These tools might be beneficial if you need assistance seeing current landscapes and architecture or imagining wholly new ones. For that reason, its application varies from marketing to developing ideas.
Read more: outsource 3d rendering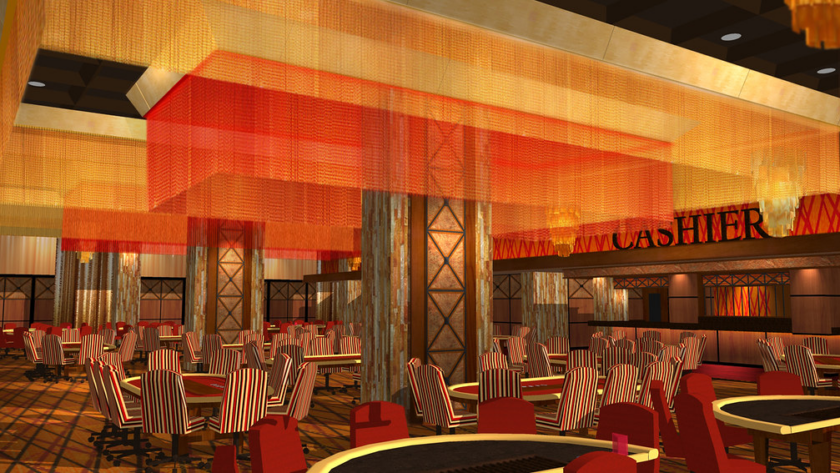 Benefits
Control The Light
With the help of the 3D renders, light and weather are no longer a problem as architecture can choose any weather, date, time, the direction and strength of the sun, and so on.
In contrast, interior architects can manage all aspects of lightning inside the house or building without needing a costly lighting staff. Shadows can be modified. They also have the option of dimming or brightening the lighting.
A Best Buddy For Changes And Planning Projects
3D rendering allows builders, marketers, architects, or other professionals to explore different options for their projects without investing an enormous budget in interior designers, travel, furniture, props, and photographers.
If you want to make any modification, it is easy as you can do it with a few clicks.
Precise In Measurements
Besides the basic measurements, you can grasp all the width and height of any object or the distance between items in the 3D render. 
 Clear Communication
By looking at the 3D renders, anyone from colleagues, stakeholders, and customers can easily understand the projects.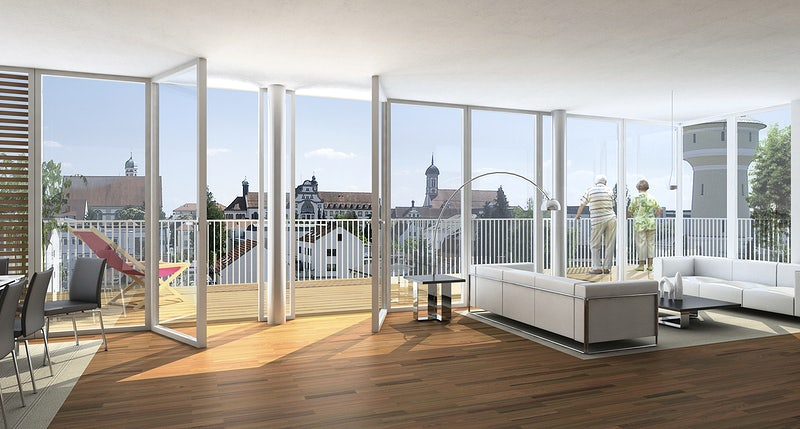 Why Should You Outsource Rendering Services?
Despite some drawbacks when outsourcing rendering services, such as being unable to track the process, different time zones, or communication, the advantages can outweigh them. Below are some advantages that we have accumulated.
Reduce Expenses
The cost of building a full-time rendering team in your company might cost you an arm and a leg, as it is not just about the monthly salary you have to pay. Still, it includes other expenses such as office facilities, taxes, and other benefits for the members. This team will cost you more if your team has a few skillful and talented artists.
If your projects are limited, your team will be underused, resulting in a loss of time and money. However, paying overtime to your employees is unavoidable if you have to handle many projects simultaneously with a strict deadline.
To reduce expenses without sacrificing quality, outsourcing is considered an excellent option for businesses looking to streamline their workforce and keep costs under control.
In particular, it allows you to take advantage of the expertise of seasoned 3D artists while also keeping costs low. It means you pay the entire cost of outsourcing rather than paying for each service.
This is more cost-effective than bringing in a full-time staff! Less money spent, but more money earned!
Free Of Choice
With the growing demand in the market for 3D renders, plenty of studios have been built with talented and experienced artists to offer outsourced rendering services with different price ranges and quality.
Thus, it's easy for you to choose a studio that can provide a high-quality render but come at a reasonable price. Their service is also listed as first-class and will be available when you have any requirements. 
Reduce The Mistake
An error or mistake in 3D rendering might cause disastrous results regardless of the size, although they are somehow inevitable. Therefore, outsourcing can be a great option to mitigate mistakes or errors.
Teams with expertise in rendering will take on the project. Thanks to their higher level of expertise, insight, and attention to detail, they can spot mistakes easily that lay people may miss.
Reduce The Workload
When you are in the architecture field, working on numerous projects at the same time is not a strange thing. For that reason, your daily workload would be enormous, which might take up the time you plan to spend on 3D rendering.
Thus, outsourcing your work to a professional team can help you lessen the stress level and make a great impression on your clients.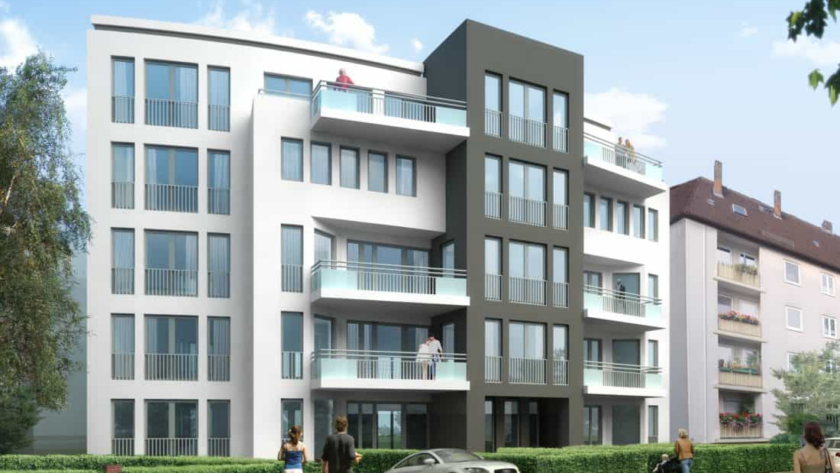 Need Visual Content To Appeal To More Customers
Visual content can be key in appealing to and attracting customers or clients in any industry or market. Sometimes, words and photos alone are not sufficient -that's when 3D rendering comes into play.
With 3D rendering's assistance, your presentation can be more memorable and powerful. Envision yourself presenting your design to an audience and receiving it with a standing ovation. Do you feel it connects you and your targeted customers and communicates your creative inspiration and personal attachment?
How To Outsource Rendering Services?
Despite the popularity of outsourcing rendering services nowadays, many people still have no idea how to do it in a certain way to avoid unnecessary stress. As a result, we develop ten steps to help you out.
Pick The Projects For Outsourcing
To know which projects should be outsourced and which kind of CGI is optimal, architects must comprehend the budget, scope of work, and deadlines. The job with strict deadlines or high difficulty should be prioritized for outsourcing.
Additionally, 3D architecture rendering outsourcing may work as a helping hand in big projects or busy organizations.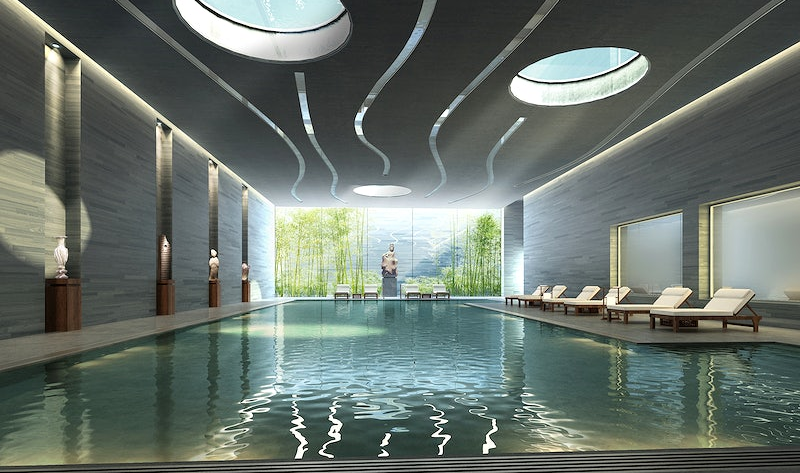 Single Out The Studios Which Meets The Criteria
Researching is necessary to pick the right and suitable rendering outsourcing services.
To ensure that this company suits your needs and budget, you should carefully read all the information about that studio on their websites, including the reviews, pricing, portfolio, and collaboration agreement terms.
When a firm satisfies all of your standards, the next step is to sign up and provide contact information.
Require A Statement Of Work Form
After leaving some basic information on the website of the 3D rendering studio, the architect will receive a phone call from the client manager. 
The latter guides him/her through completing the statement of work form, making suggestions on which reference architecture to provide, and guiding how to track development and interact with artists for optimal results.
Finalize The Cost And Estimate The Deadline
On the website of the 3D rendering firms, you can find the estimated cost for your projects. As the price might vary from project to project, as many factors can affect it you ask for specific info on the cost and the deadline with the client manager beforehand.
Discuss And Sign NDA
A Non-Disclosure Agreement or NDA is a document that prevents the 3D rendering studios from leaking or using the project materials when it is outsourced.
If the rendering studio violates the NDA, they have to face legal consequences such as compensating for the clients' loss or imprisonment in the worst situations.
Besides the NDA, some companies might require other guarantees based on market positioning and policy.
Inquire About Quality Assurance
Verifying that an outsourced rendering service performs rigorous quality assurance testing before delivering project results is critical. The person in charge of this job is the project manager.
A project manager will ensure everything runs smoothly and abide by the client's deadline and requirements. 
Keep An Eye On The Process And Talk To The 3D Artists
Architects who outsource their 3D architectural renderings don't have to worry about lacking information about the progress of their projects.
Nowadays, various methods exist to get updates on the project's status, and communicating with client managers via social platforms such as Zoom or Skype is one of the optimal ways.
Review Partial Progress and Request Adjustments
When outsourcing, it's crucial to double verify all stages of your project, particularly if the work has to be approved or reconciled at certain points.
Up to the completion of a building, an architect has the right to make modifications as needed to ensure that the finished product is in accordance with the brief and any subsequent modifications. Plus, many firms provide certain fixes for free.
Request Appropriate File Types And Choose The Final Product
When the architect is satisfied with the results of architectural rendering outsourcing, he/she will require the format that this file must be saved. Depending on his/her needs, he/she may request anything from concept art to final 3D renderings in a certain file format.
You may acquire files in every format your project utilizes and decide which is best for you. Moreover, 3D artists may convert their work to various formats while keeping the target file size and resolution in mind.
Keep The Contact For The Next Projects
If you are pleased with the work of this rendering studio, it's a great idea to keep in touch with them in case you have another project.
Besides, praising or supporting them publicly on social platforms or their websites is recommended to encourage them to keep up with what they are doing.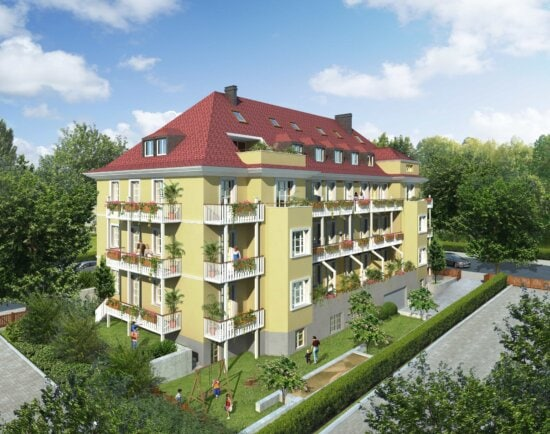 Outsource Rendering Services Price
The price of outsourcing rendering services fluctuates from dozens to thousands of dollars, depending on the renderings you require. For example, if you need a simple and plain 2D floor plan for a small house, you must pay around 20 bucks.
In contrast, the amount of money you have to pay might skyrocket to 2000 dollars if you want a rendering of a resort or amusement park.
The price of the rendering services might also depend on the deadlines, the file sizes, and the talent of the artist.
The stricter the deadlines, the more you have to pay. Meanwhile, the bigger the file size, the more it costs you. If you want veteran artists to do the rendering, it will not come with a reasonable price.
Below is the table of the price ranges, which might give you insights into the available rendering services.
| | |
| --- | --- |
| Type of rendering | Price range |
| Exterior – Residential | $200 – $700 |
| (Small) Exterior – Commercial  | $350 – $700 |
| (Large) Exterior – Commercial  | $700 – $2000 |
| Interior – Residential | $200 – $550 |
| Interior – Commercial | $275 – $1000 |
| 3D Floorplans | $50 – $450 |
| Aerial Rendering | $1000 – $2000 |
| Architectural Animation | $10,000 – $16,000 every minute |
| Product | $300 – $900 |
Why Choose N2Q Studio As Outsource Rendering Services
If you are swimming in the pool of studios offering outsourced rendering services and still have no idea which studio to pick, N2Q might be the studio you should look at. N2Q Studio is not a newcomer as they have been on the market for years.
Thanks to a team full of gifted and talented artists and the latest software such as 3Ds Max or Corona Reader, they have completed over 800 projects at very high quality, gaining them 52 long-term partners. These partners have been collaborating with them for more than six years. Thus, you will be stress-free when working with them.
Speaking of the price, N2Q offers great services at reasonable prices. For instance, you can have a 3D render of your home exteriors starting at $200. Furthermore, they don't require any deposit, and you can have your money back at any time when you are not happy with the final result.
Suppose you are afraid of missing the information about the process of the project. Don't worry; reach out to N2Q Studio, and they will reply within 5 seconds.
If you have any project that needs N2Q's help, please do not hesitate to contact them and let their services and professionals wow you.
Conclusion
After going through this article, we hope you already have the answers to all the questions about outsourcing rendering services. 
Currently, numerous rendering services come with different prices and quality available on the market. To choose the best studio that fits your project, you should stick to your budget and the size of your project.
Thank you for reading, and hope you can find the most suitable outsourcing rendering service for yourself!