We understand, your business needs 3D Rendering Service professionals – but there are a lot of companies that offer those services.
So how do you choose the right one?
Check their Quality 
High Quality is not negotiable. Or at least, it shouldn't be.
If they lack ONE of the following, it means that your client cannot see the value of your Design. Because it would be awful !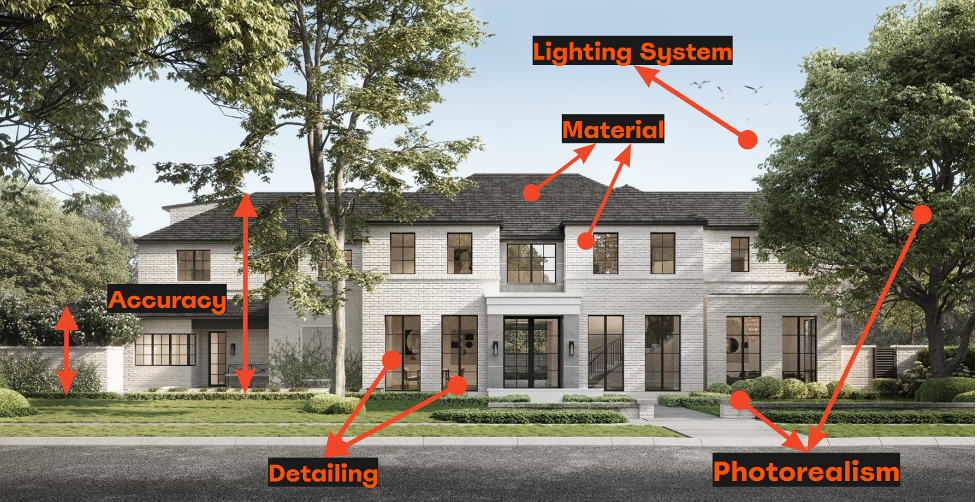 Accuracy– You need to render correct proportions => What size the bricks are, how big the roof tiles are? Or how big the house is in relation to the surrounding trees.
Material– You need them to show "exactly 100" what material you are designing, it would be terrible when the house brick color from white in the drawing turns yellow in the render.
Lighting – You need a light that accentuates your design, giving the client an excited mood when looking at it.
Detailing– This is the worst mistake I think 3D Artists often make, yes you have the details to make the render look realistic, but you don't want them too much and make the house a supporting actor ! Few "gentle", "right" amount details to help make your building stand out is what I recommend.
Completing Deadlines On Time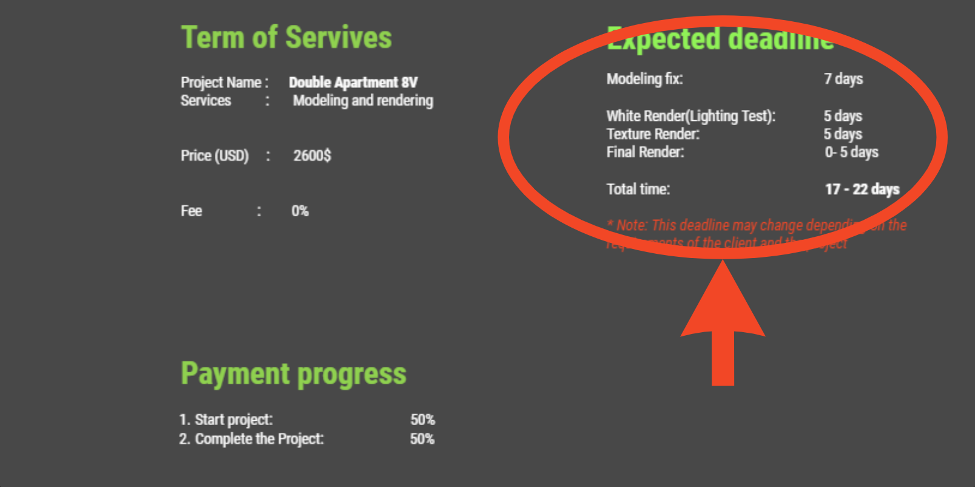 The best way to avoid them abandoning you, is to "Ask" them to give you a "Specific Schedule" to make sure everything is on track! When will the white render image be delivered, When the project is completed, how long will it take to revision? Especially when you have an urgent project.
A bad rendering facility won't be able to provide a specific schedule, because even they don't know this.
Revision Policy

Usually companies work very fast in the early stages, but they become slow in the revision phase. Each change from you is seen as a "torture" for them. Lol, because they want to finish the project as soon as possible.
You need to ask how many rounds of free revisions are included in the quote, and how much each additional revision will cost. Also, beware of offers like "unlimited revision".
Happy to help.
We hope you have gained some important information in this email and will choose the right partner to provide 3D rendering services for your company, Finally accelerate your business growth.
If you find it helpful, just reply "thanks" to this email. It will be my motivation to provide more valuable information to you in the future
Alternatively, you can follow Mr. Wan Nguyen Instagram – N2Q Studio founder
He has 7 years of experience in the field. and is working to support architects in the US.