Residential Rendering Services – Everything You Need To Know
With many residential rendering services available, we can create photorealistic 3D images of different designs or combine them to generate more comprehensive 3D video presentations of the resident.
Make it much easier for you to showcase and promote your ideas, construction projects, and interior and exterior designs to potential clients and stakeholders.
In the following post, we'll be discussing residential renderings, what they mean, their benefits, and how you can make the most of them.
What Is Residential Rendering?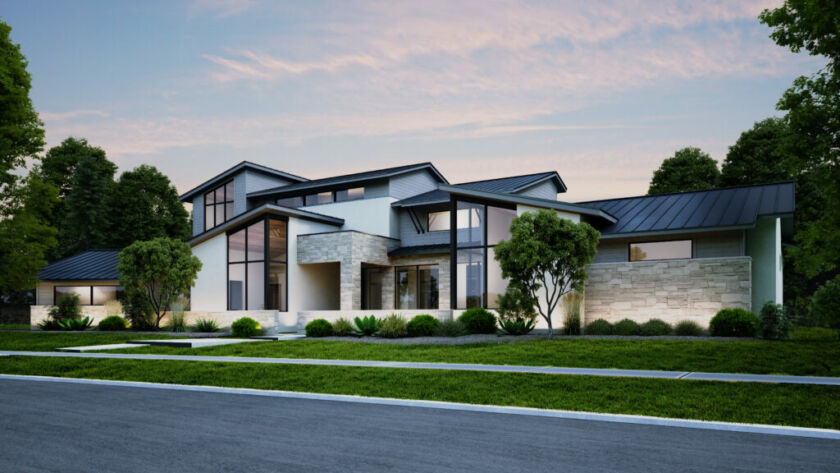 The rendering process involves using 3D software to create organic 3D objects with or without references. You can showcase the completed projects with actual constructions of the residents or only parts of them.
Homebuilding projects require photorealistic and proportionally correct renderings for designing and promotions. The realistic and detailed 3D renderings come with flexible and authentic lighting, textures, and elements of interiors and exteriors.
Construction companies will require fully-realized 3D images or videos of the finished projects to showcase to stakeholders and clients. Architecture needs these to realize their designs with accurate measurements further, while designers use the 3D models of the interiors and exteriors for better decors and remodeling.
Types Of Residential Renderings?
There are different types of designs that you can have: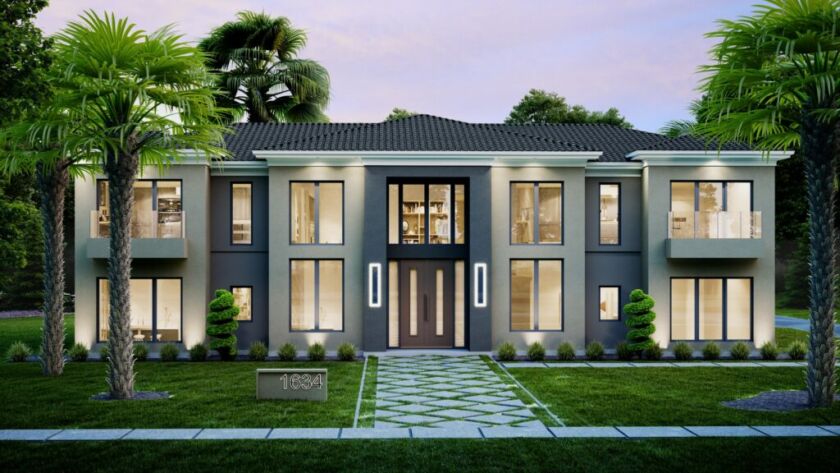 Exterior Renderings
The intuitive exterior renderings allow you to view the home on the outside and from different angles. Thus, making it possible for you to fully comprehend the 3D constructions of the resident and be able to visualize the home from your own perspectives.
These can consist only of the house and its exterior or the surrounding landscapes and residents if you want to have a bigger picture.
Interior Renderings
If you need to show the layouts and interiors of the buildings and houses, then 3D interior renderings can make the difference. 
It's possible for you to put on furniture layouts and color schemes, so people can intuitively understand the designs and have their own different takes on the interiors.
2d Floorplan (Aerial Renderings)
Speaking of layouts, 2D floorplans or aerial renderings are needed to show your residential design with a top-down view. In particular, clients can have the accurately measured house from above with all its interiors and exteriors. This allows people to see their homes and imagine their interior fitting into the flattened floor plan. 
You can design the layouts and add more details to the house while ensuring that any applied changes would fit.
Also, a fully realized 3D floor plan will offer better visibility and a comprehensive view of the house. Therefore, turning your accurately measured 2D blueprint into 3D if possible, is highly recommended.
Landscape Renderings
The majority of this type of service allows you to apply landscapes and other surrounding elements to your homes – They are great for remodelers and house designers to work on different landscaping projects.
Indeed, the fully-realized landscape renderings will make the house more presentable during your showcases or virtual tours.
Real Estate Renderings
Any real estate agents will require good estate renderings to improve sales. So, the 3D floor plan is put into perspective with multiple angles, together with different interiors and exterior designs – it makes it possible for clients to see themselves immersed in the 3D designs.
Benefits Of Residential Renderings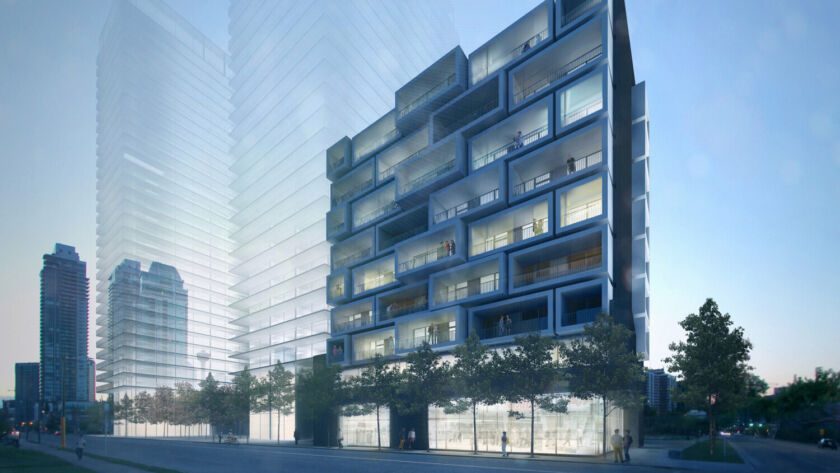 Great For Pre-Construction Planning
The pre-construction planning stage is where all your ideas and rough designs are put together to create a 2D floorplan and exterior and interior sketches of the house. Instead of vague 2D works, you can enable 3D residential renderings to make your plans more immersive.
Having realistic and detailed 3D residential renderings allows homebuilders to communicate with clients when idealizing house constructions and designs.
Also, investors can have full confidence in the projects once they see the intuitive and authentic residential renderings. If you're at this early stage of construction, a fully realized 3D rendering can really come in handy.
Provide Homebuilders With Better Designs
The design stage is when the stakeholders, homebuilders, and clients agree on a concept for the houses or buildings. So, the next step would be to enable the conceptual designs and more detailed 3D constructions.
Start using detailed 3D renderings with enabled interiors and exteriors, accurate lighting, realistic textures, authentic landscapes, and many other 3D elements. All of which will allow you to realize the concept in actual 3D designs.
With the constructions just starting, you can have life-like renderings of the house to visualize what it'll look like fully. Real estate companies can use these renderings to showcase their products with actual 3D users placed on them to improve buyers' experiences.
The organic 3D models allow you to have interactive designs of houses and buildings. Hence, there will be no trouble making changes to the windows, housing materials, types of flooring, roofing options, wall options, room designs, placements, and so much more.
Accurate architectural renderings, on the other hand, will help you spot certain imperfections in your designs of residential buildings. Thus, making it possible to enable changes if needed.
These options allow construction planners and homebuilders to have their projects customized and personalized before the actual building process. Feel free to make many changes and theme adjustments before you finally agree on one of them.
Make The Construction A Lot Easier
You can use the detailed renders to manage the construction of the entire structure and its certain areas. Make sure that the building processes are going according to plan and that the constructed areas look exactly how they're supposed to be.
When the building process is about to be finished, companies can send out 3D rendered images, videos, and even their 3D virtual tours to attract potential customers to the projects.
Make sure always to present the most immersive 3D renderings, so you can have buyers queueing up for the houses.
Improve The Digital And Online Presence Of Your Properties
Upon finishing the houses or buildings, you can have your 3D rendered images to start working on the details and adding final touches to the structures without fail.
Make use of organic 3D models with adjustable interiors and exteriors, which allows you to create multiple renderings of different styles and approaches. This makes it easier for you to pre-sell these projects.
Most importantly, by having complete renderings of your houses and buildings, you can now have them featured in digital formats and available on many online platforms. 
Prices Residential Rendering Services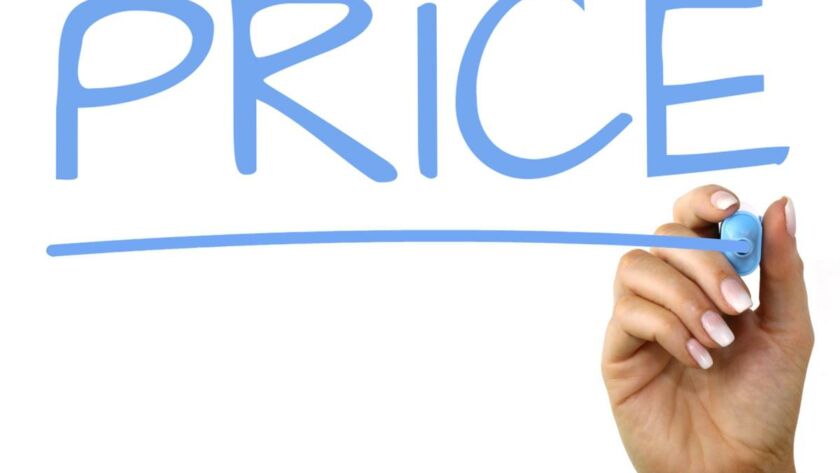 The service prices vary depending on the required services and the amount of work. We can't give you an accurate price for the projects. Yet, you can always use the following guidelines to estimate the prices of the rendering jobs.
What Affects Rendering Pricing?
First, you'll need to understand what's affecting the price of your 3D renderings, which usually consist of the job itself, the required tasks, and how long it will take to complete.
Depending on your requirements, you will need the services to realize your 3D households or buildings of different scales. It's best to understand and be able to compare your different projects with others.
At the same time, the types of residential rendering services will result in their varied pricing. Usually, a 3D floorplan and exterior and interior renderings will have the same prices with minor differences.
If you're looking to create animation projects, the prices can go up a lot more depending on the lengths and visual quality since there will be many more tasks for the designers to complete. The total amount of time needed for each project will have dividends on the project's final price. 
Though companies are indeed paid to make you happy, you're most likely required to pay extras for the agency if you need more changes to be made to the original designs.
The pricing can be varied depending on many external causes. However, mentioned ones are internals and should always be considered when coming up with a good price to deal with your service providers.
Pricing Of Different Residential Rendering Services
For those of you who are looking for a quick estimation of the service fee, the following entries can come in handy.
Exterior Residential Rendering – it will take about 3-6 days for the design teams to complete their 3D models and successfully render the exteriors of the residents, with a standard price range between $450 and $950.
Interior Residential Rendering – the same goes for interior designs, as it should take the same amount of time as your exterior renderings. The prices should not be too different, considering their similarities. Most of the time, the interior will be a little cheaper since you only need to work on the foundations of the exteriors.
3D Floorplans – the 3D floorplans will come at the same price and time as the two jobs. If you don't have your 2D floorplans prepared beforehand, then it'll take longer and more money for people to handle their projects.
Architectural Animation – last but not least, you can create realistic animations of the areas from all the renderings in little time. Just keep in mind that the total price of the design job can be quite significant since designers will need to render multiple images at once, ranging from $10,000 to $16,000.
How To Choose Residential Rendering Services?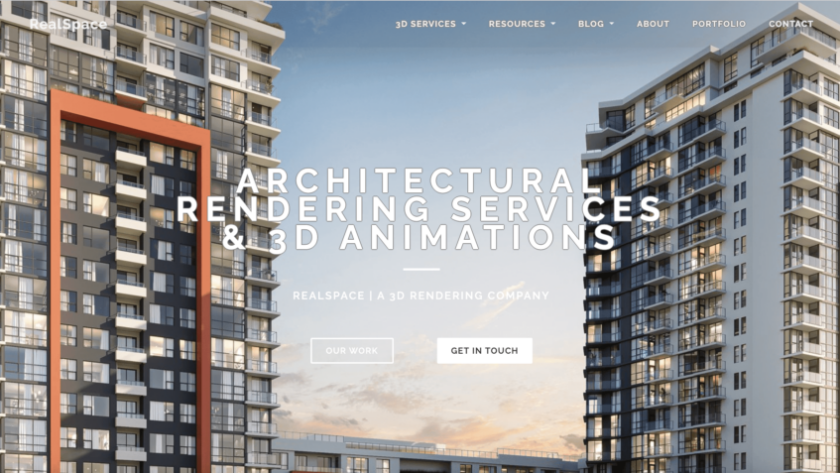 The following guidelines will prove helpful if you're in the market looking for a company with the best residential rendering services.
Product Quality
You can immediately decide if a certain firm is prestigious or not by looking at their previous works and references if they're still new. Pay attention to the types of rendering works and the quality of their details, lighting, textures, and other important elements.
Regardless of the types of rendering works, the firm needs to provide authentic designs with proper measurements and accurate layouts.
Make sure the designs are compelling and comprehensive, according to the client's requirements. Also, check for their testimonials and reviews to decide to go for the company finally.
Time
Make sure to ask the company for an estimated time period for the completion of your certain rendering projects. Don't opt for those that take too much time on your designs, regardless of their services, since you'll need time to work on other tasks.
Post-Rendering Supports
After providing you with good rendering services, it would be nice if the agency offered post-rendering support and revisions. This will allow you to be most satisfied with the final work and show their confidence in delivering good designs.
Price
Last but not least, the pricing of the services will be the decisive factor when selecting a firm. It's nice to have companies that offer good products and services, but only if their pricings aren't exceeding your current budget.
Why Choose N2q Studio As Residential Rendering Services?
If you're looking for the best residential rendering services, then N2Q Studio will certainly be a great option.
Offer Ultra-Photorealistic 3d Renderings
With the help of the agency, one can create digital renderings of buildings and houses with photorealistic works – giving you access to authentic and professional 3D images and videos that look and feel like the real thing.
Low-Cost Rendering Services
At the same time, the team at N2Q Studio also offers high-quality designs at affordable pricing, which allows people access to good services without breaking their budgets. So, you can always use their services on your different projects in order to impress your customers.
Categorized Works With Estimated Budgets
You can look for the estimated budgets for different types of rendering works from N2Q Studio to estimate your spending on the current projects. In addition, the company does offer many designs, works with finished projects, and testimonials for you to asset its authenticity.
Efficient 3D Designs
Presentations in 3D are efficient because the technology allows you to make changes to the design in real-time. If your client or development team doesn't like some aspect of the design, you can easily make changes then and there.
Offer Many 3d Rendering Services
For those of you who are interested, you can trust N2Q Studio to enjoy many of its services. It's possible for you to create stunning interior renderings, floorplans, 3D floorplans, and other designs for households with their pros: 
Allow the professional team at the studio to work on large apartment building projects, where they can craft the most realistic photos and videos, using their skills and meticulous designs.

Create beautiful townhouse concepts to illustrate your ideas and work on different designs with varying themes and styles before you decide on the final product.

Have no trouble designing your single or multi-family architectures using the beautiful 3D renderings from N2Q Studio.
Always Have The Best Software
To make sure that professional 3D designers and artists can freely work on their creative 3D renderings, N2Q Studio always offers the most advanced 3D tools. Here, clients can completely trust the professional tools of 3Ds Max and Corona Render when it comes to rendering their own concepts.
Flexible Services
With the flexible services, N2Q Studio allows its customers to receive 2 rounds of free revisions, in which the professionals and experts on the team will work together to resolve any issues you're having with the designs.
Also, all your messages and inquiries to the studio will be quickly replied to, thanks to the always-on support services.
Enjoy Safe Rendering Inquiries
You can enjoy safe rendering inquiries with N2Q Studio since they allow you to start having your concepts rendered without any upfront deposits. Plus, you're allowed to receive your complete refund in case of any reasonable dissatisfaction.
Conclusion
For real estate agents, homebuilders, architects, and almost everyone involved with the construction businesses, 3D residential renderings are now the standard material for studying the buildings, empowering your constructions, and improving the design processes.
If you're looking for the best 3D residential rendering services to realize your housing and building concepts fully, then N2Q Studio is always a great option.