Architectural Visualization Studio – The Ultimate Guide
The need for expert architectural visualization services has grown along with the demand for ever-better renderings. That's why employing and working with an architectural visualization studio for various tasks is convenient for businesses and manufacturers.
To achieve success and optimize outcomes, you must understand how an archviz studio communicates and uses its work. Now let's get into it!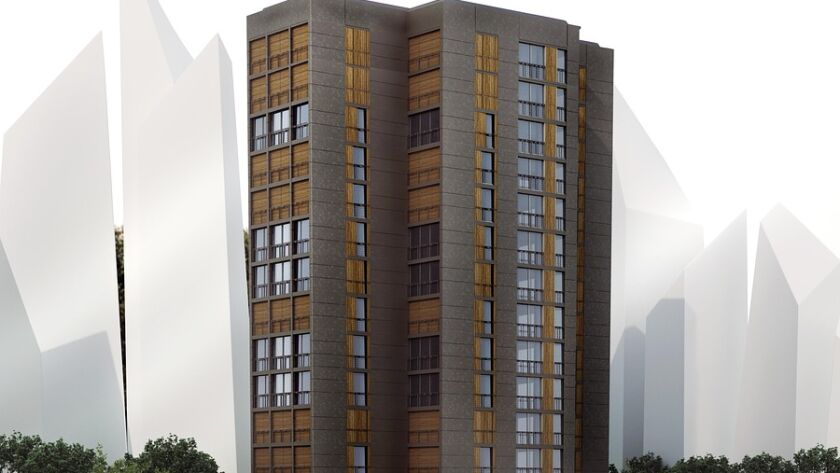 What Is An Architectural Visualization Studio?
Architectural visualization studio offers beautiful renderings and visualizations. It uses the most cutting-edge software and a group of skilled architects to create the best service descriptions for clients.
The main goal of these studios is to offer a superb user experience. Highlights are all the advantages of 2D and 3D visualization in architectural design. 
These companies come in two types: direct rendering services and recruiting. Recruiting agencies are the one that provides specialized, highly targeted job-finding services. Specifically, they serve as the link between architecture firms with competent freelancer-rendering artists.
Easy Render is the most outstanding of this model. It lets smaller companies engage artists as needed and does not need to maintain a full-time staff. As a result, these businesses can save money investing in design and maintaining a lean and mean operation. They still have access to amazing imagery and compete with larger firms.
The alternative rendering method is the direct rendering service, such as Architectural CGI or Brick Visual. They will collaborate with architects on a contract-by-contract basis. At the same time, they meet their internal rendering demands.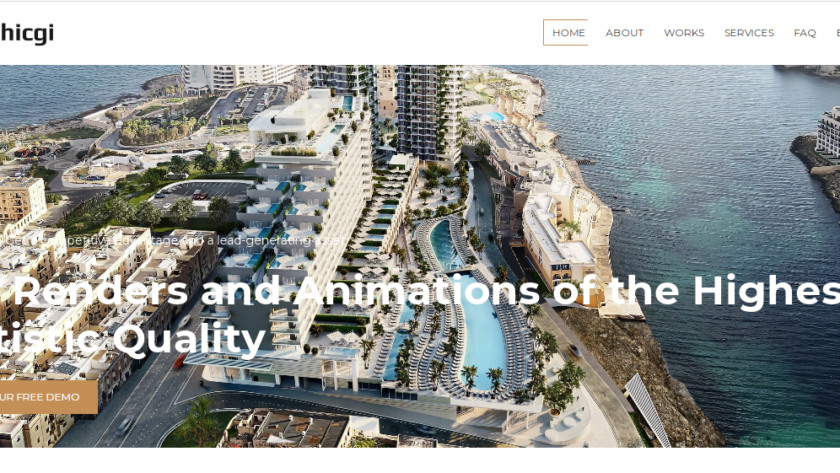 These businesses support larger design firms by hiring groups of 3D artists. These talents will work together on projects of the utmost quality. The price is not always affordable. However, it cannot be overestimated for projects with large expenditures.
What Services Does An Architectural Visualization Studio Offer?
Depending on what their clients need, architectural visualization studios provide their services. Here are some popular architectural visualization (or archviz) services that a studio offers:
3D exterior visualization

: Add more detail to their photographs by using actual 3D items like grass, rocks, flowers, and trees.

3D interior visualization

: Move colors and other interior elements around to better grasp how the space should be organized.

360-degree panoramic views

: The technique inevitably made its way into the world of architecture. It helps studios give their customers a better understanding of their productions.

3D animation

: Produce their work to client demands with cutting-edge visualization technologies.

3D interactive walkthroughs

: Allow customers to comprehend the mood in their desired area. They can take a direct tour inside your project and experience each texture and detail in real-time.

Augmented and virtual reality

: Enable clients to view their projects from all angles in real time on their mobile devices.
Benefits of Cooperating With an Architectural Visualization Studio
Visualization studios' work is frequently very important. They turn sketches into believable stories that help clients understand the intrinsic aspects of a design. 
Professionalism
The first advantage of cooperating with archviz studios is they deliver excellent service. They have the most up-to-date software, contemporary hardware, and a team of professionals. They offer expert advice on portraying your project in the best result possible and turning it into a work of art.
So, when working with a reputable studio, you can expect to receive services of the best quality. 
Versatility
Another benefit of working with a studio is that it can handle the full project from start to finish. This way, you won't need to split or coordinate deliveries between multiple freelancers.
Effective
On the one hand, working with these companies can help them save money. Architects and design businesses may be able to save on equipment and software purchases, as well as the monthly cost of program upgrades. The cost might be lower thanks to architecture firms' frequent client discounts.
Using these studios helps architecture businesses find new clients and reduce working hours. These businesses can specifically manage the course of the work, get new clients, and increase revenue.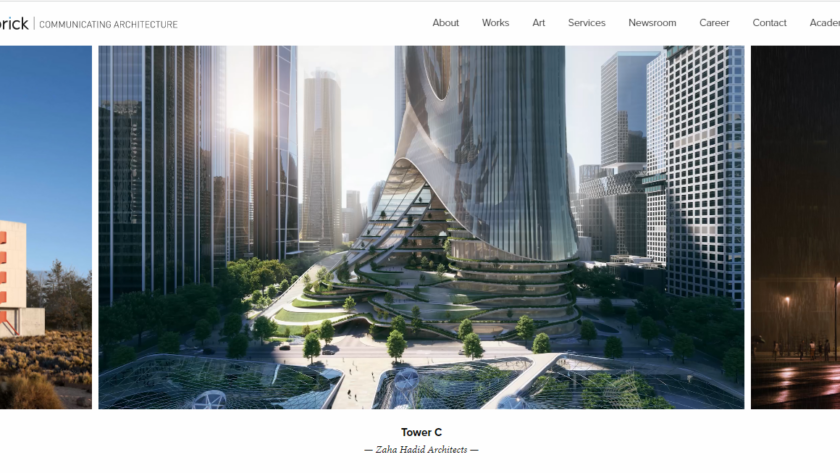 Fast and Reliable
Asides from effectiveness, working with a trustworthy arch viz studio also better time management. For many top leading architects and interior designers who want to tackle many projects at once, their help will even be better.
Since they are proficient in using visualization software, their products are technically better. Most of them are outstanding compared to those architects who only have a basic understanding of architecture. Also, they shine from a company that creates and renders its own 3D renderings.
What Characteristics Does A Good Architectural Visualization Company Have? 
Impressive architectural designs require a specific set of skills that is proficient in using the proper tools. They also need the right working methods to complete the task. 
With that in mind, you will need the assistance of a good archviz studio. To identify a studio that can meet your objectives; you should take into account the following criteria:
Have Transparent and Clear Policy
It goes without saying that the first thing to find out when looking for a firm is a clear address, license, and policy. 
Professional studios will always offer to sign clear agreements outlining every collaboration detail. They value their customers and reputation. Their contract would cover all significant elements and choices for their resolution. It also includes turnaround times and quality requirements.
Outstanding Portfolio
The projects with testimonials will be the most convincing evidence of their service.
By viewing all kinds of projects in the portfolio, customers can learn about service quality and job performance. They can decide whether the organization is a good fit for them as well.
Therefore, if you are keen on a company, browsing the website or requesting the portfolio of the graphic company would be a great approach.
Highly Expertise In Architectural Visualization And Style Matching
For many years, 3D visualization has been the most efficient means of keeping architectural visualization firms and their clients in constant contact. 
A beautiful archviz needs to be more visually attractive and have superior functional structures. It must look exactly like a real one and demonstrate all the benefits and uses of the project from the best possible angles.
To do this, a studio must have a high level of expertise, experience, and knowledge of the lighting and components used in real life.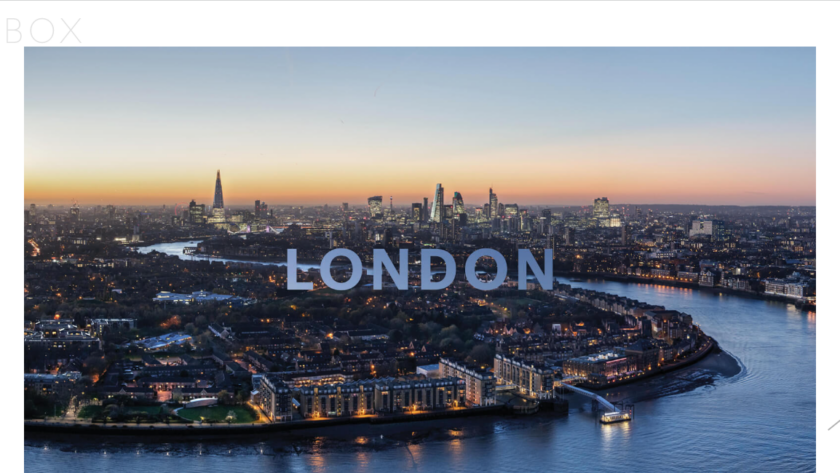 Top 5 Architecture Visualization Studio
There are many services out there that help architecture firms with their archviz requirements. But it has never been simpler for those firms to access the best 3D representations. Below are some of the world's best architectural visual studios that are worth a follow. 
N2Q Studio
N2Q Studio is an architectural visualization company based in Vietnam. The studio has a team of 3D designers with expertise working on various local and international projects. Thus, they have brought client projects to life in gorgeous visualizations with glowing scenery and meticulous design. 
Currently, they concentrate on many projects, including residential, offices, hotels, villas, and apartments.
Brick Visual
Brick Visual is a firm that bills itself as a studio that conveys architecture. It focuses on providing top-notch archviz for clients worldwide. 
Their team includes experts from more than 19 nations. They are proficient in the technique of visual storytelling of creations. They use cinematography and classical art to construct their architectural renderings. Thus, their production is alluring and engaging visual imagery.
Brick Visual regards building images as a brand-new form of artistic expression. They aim to transcend the usual depiction of sparkling structures to architectural visualization combining past and future design. 
MIR 
Mir is a Norwegian firm that contributes innovative, high-caliber artwork to architectural projects worldwide. 
The studio has produced outstanding architectural representations on a global scale. This concentration for the firm has existed for more than 20 years.
Their distinct taste in lighting and chosen color scheme highlight their work. Having collaborated with some of the top architects in the world, their photos serve as an excellent source of inspiration.
Sydney Barangaroo Pavilion, Shenzhen Opera House, and Copenhagen Islands Park are a few examples. These projects exhibit their intense attention to detail, meticulous design implementation, and astonishing realizations of images.
Luxigon
Luxigon is a professional studio in the archviz sector. This studio has over 20 years of expertise in the architectural industry. It has thousands of demonstrations in the form of movies, VR, photos, and real-time 3D.
The submissions are mostly the focus of the studio's effort. As a result, their pictures frequently have an abstract quality.
Luxigon also has a wealth of experience in commercial visual renderings.  The Brown Performing Arts Center is a well-known design by Luxigon's top archviz studio.
DBOX
DBOX is a creative communications firm famous for creating unique and effective marketing efforts. Their architectural designs are mainly in opulent residential, business, and cultural properties.
There are studios in seven different cities, including New York, Los Angeles, Miami, Lviv, London, Hong Kong, and Budapest.
With a string of honors and noteworthy projects, DBOX is an arch viz studio you should keep an eye on.
Why Choose N2Q Studio for Architectural Visualization Service?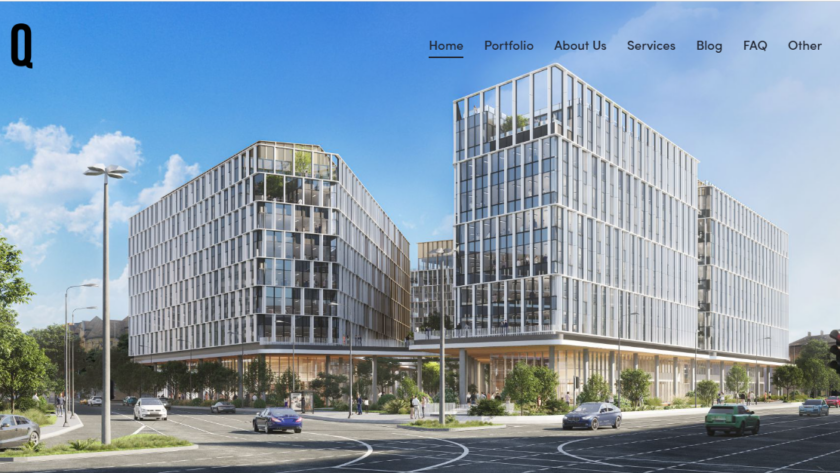 As we mentioned before, the best architectural visualization studio is a business that converts innovative architectural plans into captivating representations that appeal to people's sensibilities by mastering composition, atmosphere, and substance. 
If your company utilizes archviz somehow, you will likely benefit from the N2Q Studio service. Despite working as a team of just 15 people, N2Q Studio has produced various great visuals for many projects. Each one integrates style with powerful forms and calming tones.
N2Q Studio wishes to create a compelling, readable, understandable narrative. They transform the layers of thinking and meaning contained in plans, sections, 3D models, and diagrams.
The innovative thinking behind the studio's images and the value they can contribute to the design really set their work apart from that of other companies. 
We advise you to make your decisions on the best course of action for your archviz. But if you're searching for an archviz that predominantly works on residential projects, N2Q is worth following.
Conclusion
Hiring the architectural visualization studio is a terrific alternative for businesses concerned about the product's performance, their time, and their money. These businesses employ many experts who know how to perform their duties correctly to produce the greatest results.