3D Visualization Rendering: Detailed Guide to Understand
The developing demand of multiple industries has paved the way for new advanced technologies. Due to adapting to standard criteria in optimized speed and quality, more modern visualization techniques are integrated into product illustration.
Contributing to sophisticatedly visualizing ideas from the draft phase to practical products, 3D Visualization Rendering facilitates better quality of creating objects. By focusing on processing light, shadow, material, and other artificial environment factors, this modern technology provides a powerful tool for businesses in advertising and communicating with clients. 
To understand the application of 3D Visualization Rendering in specific industries, we will introduce a complete guide including definition, detailed processes, and pricing plan in this blog. Continue reading the following sections for more information.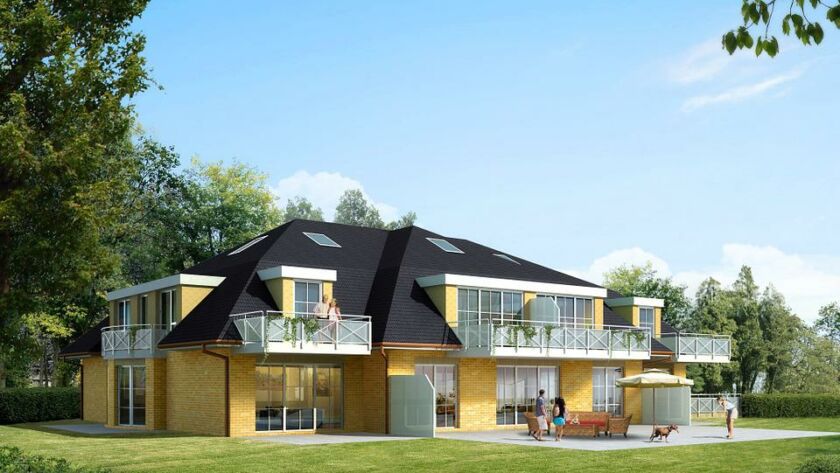 What Is 3D Visualization Rendering? 
3D visualization rendering combines the tasks of designing raw 3D models and adding environmental factors through rendering processes. By utilizing rendering software to simulate the real-world environment from 3D objects, businesses can control the project operation with further design modifications.
3D Visualization
The first stage of creating an interactive and appealing three-dimension experience is drafting the 3D models. Stemmed from the raw flat design, artists or architects will actualize the idea through specialized software. 
As a result of processing complicated math equations, the software can calculate the optimized approach to form 3D objects' faces and edges. The final products can be in applications of rendering artificial environments or producing animations.
In terms of effectiveness when introducing the projects to clients, 3D modeling can grab their attention by satisfying visual experience. Besides easing the imagination about the construction, 3D models also facilitate timely feedback relating to cost reduction or design details.    
3D Rendering
3D rendering refers to integrating 3D models into the artificial environmental background for an overall project demo. Specifically, a raw 3D model design will adjust texture, brightness, shadow, and other atmospheric elements to match the real-world environment.
The rendering process accelerates the operation of actualizing the draft design ideas to final constructions. By providing an overall view of the project, 3D rendering facilitates better imagination for further modification.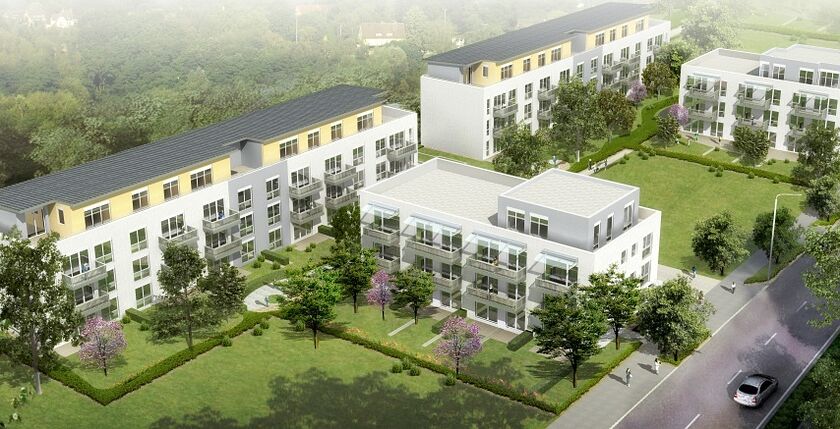 3D visualization rendering breathes new life into project managing tasks. Due to offering an overall view of simulated results when erecting in real life, this advanced technology aids 3D artists and architects in adjusting and estimating the budget. Additionally, its application in planning marketing strategies can result in an improved engagement rate and a satisfying customer experience.                          
Classified 3D Visualization Rendering 
Regarding the angles and 3D object categories, experts can classify 3D visualization objects into two types. In demand of overviewing a building from the outside or inside, we will illustrate the construction through exterior and interior 3D rendering. On the other hand, when simulating a particular construction, commercial or residential type, we can get a demo through architectural object rendering.
Interior or Exterior Rendering
The exterior rendering contributes to demonstrating the constructions based on perspective drawing. Specifically, you can visualize the projects through an overall view (close-up, aerial, or street view) to evaluate the harmony level with real-world surroundings.
Meanwhile, the interior rendering supports viewing the lighting setting, decoration, and texture of the furniture inside. Through detailed illustrations of space and object arrangement, viewers can imagine the experience thoroughly when living and working in the building.
Types of Objects Rendering
Architects can customize 3D visualization rendering depending on the architectural type. Specifically, the requirement when illustrating residential and commercial buildings is different regarding the kinds of objects and rendering process.
3D artists acquire software to render high-quality residential real estate images such as apartments, cottages, and condominiums. The final products consistently highlight the functionality, furniture layouts, and surroundings' atmosphere. As a combination of light settings, textures, angles, and views adjustment, residential buildings' illustrated interior and exterior can satisfy the viewer's experience. 
Commercial 3D visualization earns its spot in rendering malls, skyscrapers, hotels, restaurants, and other monetized constructions. With criteria including object types and functionality, this technique is commonly applied in the following categories:
Office space

: As the requirement for erecting a multi-function office is in high demand, preparing an impressive design pitch through 3D software will consolidate the trust of most clients. 
By planning a special concept from design styles to arranging furniture properly, your service will gain competitive advantages to adapt to clients' requirements. 
Restaurant

: Apart from delicious dishes, the sophisticated architecture of the restaurant also contributes to satisfying the customers' experience. 

Retail space

: The large-scale retail constructions require the work of 3D visualization rendering to demonstrate all core features. Specifically, the rendered images will introduce viewers to locations of sales counters, entertaining areas, or car parks.         

            

      
How Is 3D Visualization Rendering Used?
As a convenient and economical technology, 3D visualization rendering has been applied commonly in multiple industries. By offering viewers a dynamic view when experiencing the 3D models, this technology facilitates an intriguing approach to grabbing customers' attention.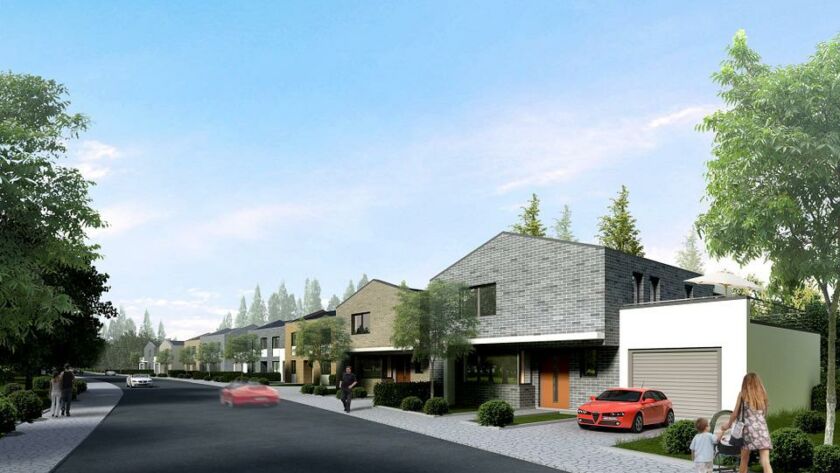 Marketing and sales practices, especially in the real estate industry, witness more the collaboration of 3D visualization in the overall strategies. Specifically, businesses utilize 3D rendering technology in showroom displays, product prototypes, or interactive content to optimize customers' experience for a higher engagement rate. 
Besides marketing and sales niches, 3D rendering visualization demonstrates its application in the following industries:
Movies CGI

: 3D visualization technology has expanded its application in cinematography. Professional software such as Maya and 3DS Max facilitates animators to create beautiful creatures in the movie. The integration of CGI in blockbusters supports a better watching experience with special effects and impressive backgrounds.  

Video games: As superior to monotonous flat-design items in the past, the modern video games' graphics have improved since the integration of 3D visualization objects. By displaying characters and items in a three-dimension environment, this technology provides a satisfying playing experience for various gamers. In collaboration with texture and concept artists, the 3D visualization can breathe a fresh new life into the gameplay.      

Virtual reality: The combination between VR and 3D rendering contributes to creating appealing prototypes for multiple purposes. Instead of experiencing the products directly, customers can possess a convenient remote approach through VR technology.   

Engineering: 3D rendering software enables engineers to provide precise instruction for assembling objects properly. Besides, this technology also reduces material costs before real constructions are implemented.      
3D Render Visualization Rendering Process 
Understanding Clients' Brief
3D visualization rendering projects commence when receiving a technical offer from a particular client. Depending on the type of requirement, the 3D specialists will draft the idea of creating models to simulate the desired design. Additionally, the client will attach relevant documents regarding materials, locations, and product references to ensure the project's quality. 
After understanding the customers' brief, 3D experts will implement a 2-dimension plan in different camera angles. Through this step, they can imagine the whole process of designing spectacular 3D rendering products. 
Designing 3D Models
The next step in actualizing the draft idea is creating a digital model by specialized software. In this part, 3D artists will focus on the basic shape forming the objects' appearance. However, several irritating issues regarding technical errors and irrelevancy of proportions might disturb the predicted progress.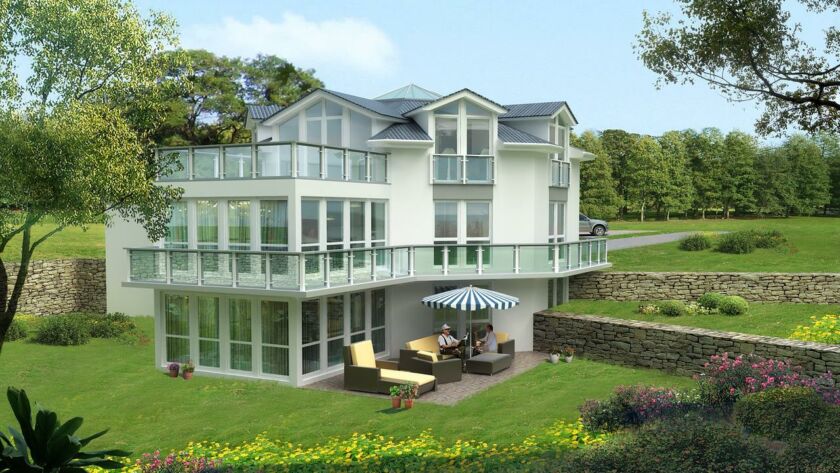 Nowadays, the market of 3D rendering software offers a wide range of selections, from free to paid ones. Free software for easily getting accustomed is Blender, 3D Crafter, Houdini Apprentice, Daz Studio, Sketchup, etc. Besides, for more advanced features, you can reference these paid rendering tools: Houdini, Maya, Zbrush, Cinema 4D, Autodesk 3ds Max, etc. 
Texturing and Materials
Once the raw 3D model is completed, the artists will polish it with appropriate materials and textures. They can adjust the roughness and glossiness through meticulous software parameter modification. The tasks of controlling these surface factors will suggest clients define the appropriate raw materials for real-world constructions.
Building Lighting System
Due to match the practical environment, the artists build an artificial lighting system through compositing and effects. Before simulating the ambient and natural light, artists will gather reference stocks to visualize the environment correctly. 
The process will initial from lighting the models to lighting the overall scene with harmonized brightness and contrast. Common 3D lighting effects types are directional light, area light, point light, and spotlight. Additionally, you should acquire knowledge of basic techniques such as 3-point and 2-point lighting to optimize the rendered results.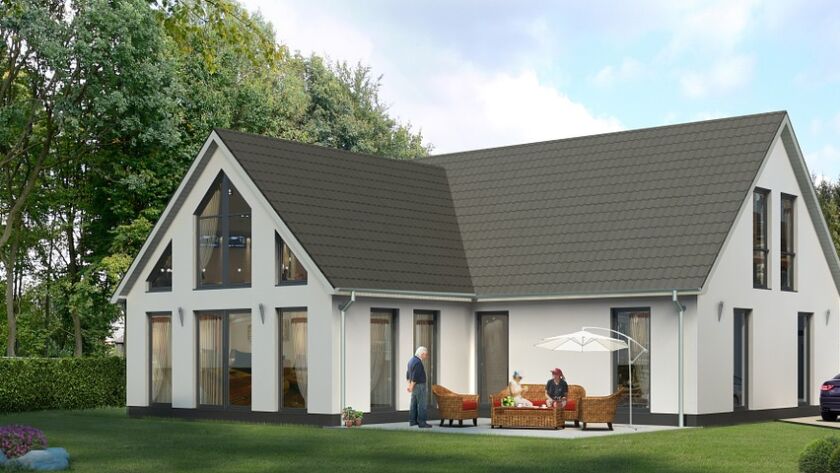 Rendering
When receiving the approval of clients according to feedback on the low-resolution demo, the artists will proceed to the next phase – rendering. Regarding the images' complexity and desired resolution, the rendering process witnesses the difference in completing time. Ideally,  the final products should adapt to clients' requirements for light settings, textures, and atmosphere factors.
Delivering The Final Products
After rendering, the artists will define the appropriate format to optimize the size resolution. In terms of website displays, the images will be in JPEG format with medium size. Meanwhile, the high-resolution raw files will ensure quality when printing.                      
Price 3D Visualization Rendering 
The pricing plans have fluctuated significantly due to covering multiple architectural types. Depending on the project scope, rendering time, and detailed clients' requirements, the rendering service can identify the most reasonable price. 
Labors' Increase Costs Factors
Implementing a 3D project requires the collaboration of multiple individuals, such as 3D artists, post-processing artists, and project managers. Besides, each stage of the process, from creating the model to adding light and camera angles, experiences multiple efforts to acquire the desired results.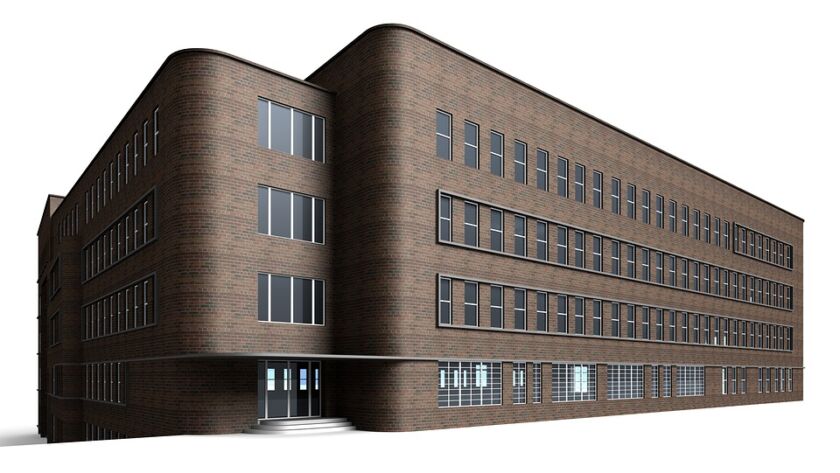 Due to the complicated workflow with the engagement of multiple employees, the costs of labor resources are affected by several factors. Commonly, the quantity and difficult level of elements' illustration results in different rendering services prices. Indeed, for example, the total time to design an aerial view of a forest is longer than one to create pieces of electronic devices.
Rendering Time Factors
Rendering time which accounts for most of the project cost contributes to the quality of final products. Regarding the specialized software and scene details, experts can estimate the expected time to finish rendering. Besides, the rendering company should inquire about clients' feedback for reducing the number of re-rendered elements.
Pricing Strategies
Clients have two basic charging options: per image and per scene. Before choosing suitable rendering service partners, you should focus on the experience and hidden costs when implementing the projects. 
Each price segment contains different characteristics of clients' portfolios and scale of projects, specifically:
Cheapest render pricing (99$ to 200$)

: An appropriate choice when prioritizing a saving budget. To collaborate with a reasonable-price rendering service, you should carefully consider the provided portfolios and extra cost information.

Low-end render pricing (300$ to 400$)

: This price range serves well for clients that aim for an acceptable project without breaking the budget barrier. Real estate marketing agencies, architects, and home builders are popular clients choosing this pricing plan. To choose a trustworthy rendering service, you should focus on their prestigiousness through past projects. 

Mid render pricing (400$ to 3000$

): If you desire a quality large-scale rendering project, this pricing plan is the perfect solution. As a suitable price range for professionals (marketing agencies, designers, real estate agents), the final products can aid businesses in improving sales metrics and brand awareness. You should evaluate the rendering service quality through testimonials, reviews, and the working processes. 

High-end render pricing (3000$ to 14000$

): If you want to secure your brand as the top tier in the market through quality projects, you should acquire this pricing plan. Besides, when planning to expand the scale of the businesses, the high-end pricing will allow you to collaborate with the market-leader rendering services. Preparing a high-class portfolio with positive reviews can grab the attention of clients.                 

        

  
Why Choose N2Q Studio As A 3D Visualization Rendering Company? 
As an experiencing company with 6 years of operating in the residential architecture industry, N2Q studio confidently offers the most reasonable-price outsource rendering service. With an acceptable price from 250$ to 400$, we have provided more-than-expected rendering services across 600 projects of all types.
Additionally, due to not collaborating with another outsourcing company, customers can save up to 40% cost when directly working with us. Moreover, you will be awarded a demo before purchasing the service. With full rights assigned to you, we assume no risks of losing your deposit after making the contract. 
With the mission of serving global clients the best quality rendering services at a reasonable price, N2Q Studio is your most prestigious address. Please contact us for dedicated consultants about the services and pricing plans.