How Does 3D Visual Interior Design Help You?
The interference of 3D visual interior design has brought the industry to a new level compared to traditional methods. This helps designers 3D visualize or render their designs, enabling the clients to see what the products will look like in real life.
Isn't that interesting enough? Keep scrolling to know more about this wonderful method.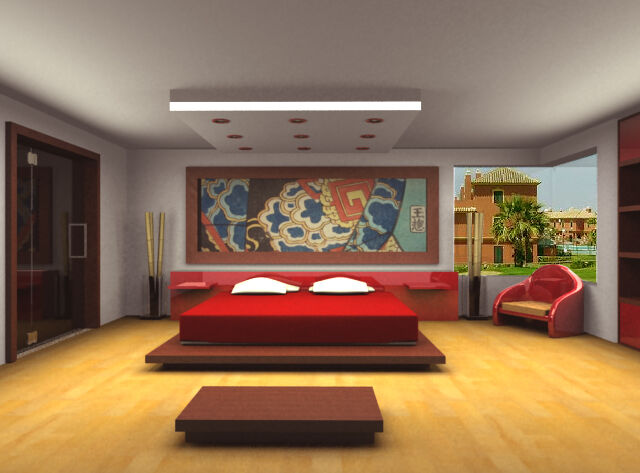 What Is 3D Visual Interior Design?
3D visualization, also known as CGI, refers to creating graphical representations with computer software, 3D graphics rendering, or rendering. This technique allows you to visualize objects that have not been made or built yet.
Over the past few decades, it has become mainstream in many fields, such as:
Gaming

Engineering

Entertainment

Manufacturing

Interior design
Interior designers leverage this tool to deliver their vision of the new space to potential clients before embarking on the project. This way, clients can inspect the design ideas from a wide range of angles with a clear view of all the details, such as:
Which elements are included

? Such as structural components, appliances, and furniture.

Where is each element located

? –  Position and angle. 

How is each element

?  – Textures, colors, and more.
To put it in a nutshell, 3D interior design allows clients to see details on the essential components. The more photorealistic the renderings, the closer they resemble the finalized project of the clients' space. Thus, leaving little to no space for misinterpretation of any detail.
Besides having a good grasp of the elements included, clients can also learn about different textures and shadows, something they cannot get from 2D drawings or handmade sketches.
All designers know that their ideas sell better when visualized. So they use 3D graphics rendering as a sales method to persuade and reassure potential clients.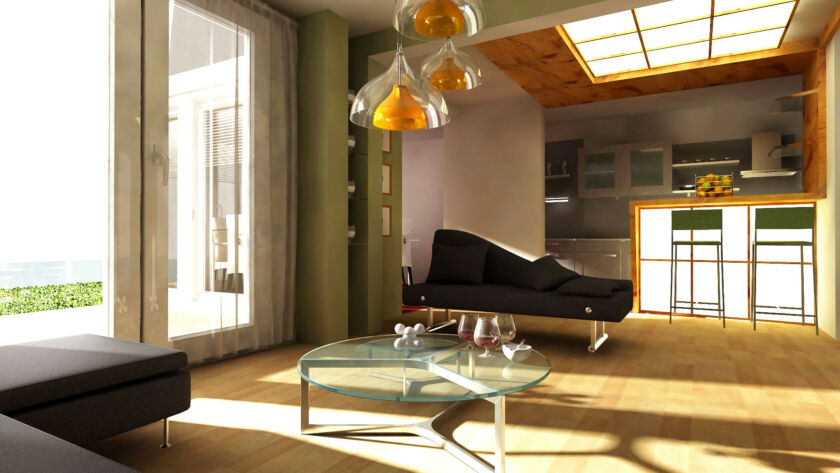 Benefits Of 3D Visual Interior Design
This amazing tool is on the fast track to becoming a standard in many fields, including interiors, thanks to its various benefits. The great value it brings to the producers and homeowners is undeniable.
So, how does it benefit us in particular?
Easier To Communicate Ideas
It gives you and your clients a virtual walkthrough of the current space and its future outlook at the end of the project.
You can also examine each interior element's look and exact location more closely, such as a wide bookshelf, narrow foyer, and small window. Not to mention that the tool also allows you to see the interior from every angle, something 2D interior design could never do.
Whenever an idea pops up, whether it's yours or the clients', you can put it on the visual project to evaluate its compatibility with the customer's existing wishes. By doing so, neither you nor the clients lose any ideas in translation.
Another aspect that drives its popularity growth is that we can detect potential mistakes and design flaws in time and eliminate them before construction begins.
Leave Great Impressions On Customers
It is more than just project documentation and floor plans. It enhances customer experience with realistic demonstrations that are easy to understand for anyone. 
Customers will have much more confidence and peace of mind as they can visualize their soon-to-be space, may it be their home, office, restaurant, etc. 
Here is how it leaves a great impression on viewers:
Different Appearance And Angles
The tool enables designers to outline down to the tiniest details. Your clients can, therefore, admire the sketch from various angles and see all the sizes, corners, perspectives, and shapes of a space.
It's a completely new experience that traditional methods can never bring us.
Easy To Customize Tiny Details
Before the advent of this tool, designs were only in the form of 2D drawings. They only illustrate a rough image of how an interior will look. This made it almost impossible to add tiny details, such as curtains, chairs,  furniture, vases, paintings, decorations, etc.
The game has changed thanks to photorealistic rendering, which gives clients a full idea of how a space would look. Customers can now know in advance how exactly their space will turn out, suggest any changes, and then review it with the CGI without taking any risks.
We are more prone to accept and be attached to a project that pleases our eyes. Clients can establish trust in you more easily when they see what you can do for them.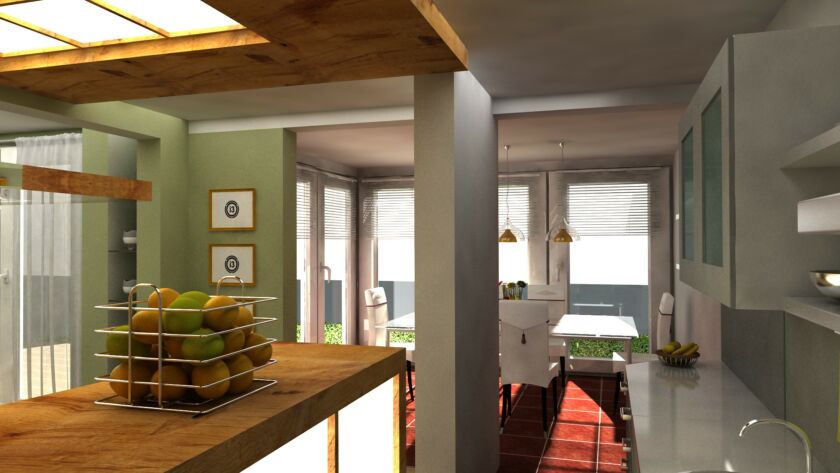 The Price
It surely will cost more than other methods. Nevertheless, you will save money in the long run by eliminating risks in executing the projects.
Attract New Potential Customers
Besides using it to enhance the customer experience and make your project easier to execute, you can also use it for marketing purposes.
Social media is thriving, and you can leverage it to promote your services. Using Instagram, LinkedIn, or Facebook to share renders and promote your business is not bad.
After you have completed each project, you can use its visualization as promotional material (of course, with the client's approval). There is no denying that quality visual content is always more effective in terms of social media marketing than written text. It allows potential customers to see what you can deliver.
Enrich Your Portfolio
Portfolios are essential for any designer, artist, or architect, people who depend on them to acquire new projects. 3D rendering is one of the best things you can add to your portfolio. They are eye-catching in the eyes of amateurs and represent your abilities truthfully to experts. 
The rich portfolio provides quick examples of how you've worked on projects, which helps clients determine if your style fits their demands.
Beyond that, it is an excellent way to display the tiny details of your old projects realistically. Potential clients can comprehend what they can expect from your services. 
Various Visualization Tools Are Available For Free
One of the best things about 3D visualization is the tons of free software and tools compatible with it. If you're willing to pay and get the best service, there will be a long list for you to choose from.
You undoubtedly get what you pay for, so don't expect free tools to offer the same quality and function as the paid options. But they are still excellent tools to train and develop skills at first.
When you are ready for the next level, you can think about investing in one of the high-quality paid visualization tools.
How Is 3D Visual Interior Design Used?
3D Modeling
The first step refers to creating objects based on their measurements and appropriate scale. You can create 3D models from many programs or tools, such as ZBrush, Autodesk, Blender, Google SketchUp, and more.
Realistic Images 
Regardless of the project you apply it to, all the models, surfaces, and materials on it will feature different specifications. It means that they come in various colors and materials, and how they interact with the light is also different.
You will need to consider and fine-tune these specifics so that you can represent all of them truthfully.
Add Light Sources
Ensure that you provide adequate lighting in your representation to avoid disrupting your whole work's balance. It makes or breaks the aesthetic of all objects in your representation. Objects can look lost and unfit with inappropriate brightness, shadows, and depth.
The lighting can be artificial or natural. In most instances, it is the former, as the target of the representation is to enable you and your clients to see how a space will look afterward.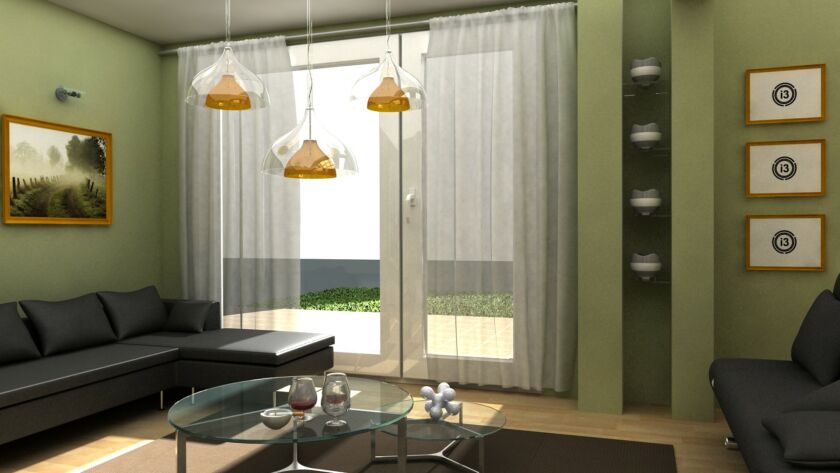 Choose A Height And Angle That Is Convenient For The Viewer
Many projects need visualization from above or from a great distance. But most are pleasant to view from a person's height or with a slight deviation. If realism is your goal, implementing a popular view angle and height will help.
Add Labels And Names
To contextualize and help people better understand your interior designs, it is wise to give them labels, descriptions, and names. You can even add character to rooms and make them more memorable to anyone who experiences them. 
You can plan out all of that ahead with interior design concept models.
The Rendering Process
This process refers to projecting 3D images onto a 2D surface. Corona Render, Maxwell Render, and V-Ray are the most popular software.
Software (Tools) To Support Creating 3D Visual Interior Design
There are many free tools for beginners to use. Source
Getting the right specialized tool and software will save you much time trying on all of them. If you do not know where to begin, check out the following suggestions:
Design Software
Autodesk AutoCAD LT

SketchUp Pro

TurboCAD

Autodesk 3ds Max

Archicad 25

Easyhome Homestyler

Autodesk Revit

Infurnia

Live Home 3D Pro

Substance 3D by Adobe

Morpholio

Spoak
Photography Software
Adobe Photoshop

Adobe Capture
Project Management Software
Gather

Ivy

CoConstruct

Mydoma Studio

ClickUp
Why Choose N2Q Studio As A 3D Visual Interior Design Company
N2Q Studio is a trusted 3D architectural design company that strives to provide high-quality animations and renderings.
The Vietnam-based company has skilled 3D design professionals with many years of experience in the industry under its wings. Each of them has completed countless domestic and international projects.
By partnering with N2Q, you can expect their staff to respond to all your requests for landscape, interior design, floor plan rendering, and architectural models.
Their unique and innovative creative process makes the team stand out from the rest in turning your ideas into reality with the highest quality and reasonable prices.
Wrapping It Up
Regarding interior design, passion is essential, but it's not everything. Investing your time and effort in the smallest details of your project and making it unique is essential for a designer. This 3D visual interior design can help you with this.
It allows you to develop more detailed designs through virtual environments. With it, you can deliver an excellent experience for your customers and take your service to the next level.