3D Renderings for Home 101: How To Make Use Of It
3D renderings for home are transforming the architecture sector. After all, people are naturally drawn to more visually interesting presentations.
If you're new to this approach, learn more about 3D architectural renderings and how these tools may assist your business, whether in construction, interior design, architecture, or real estate. Let's dive in!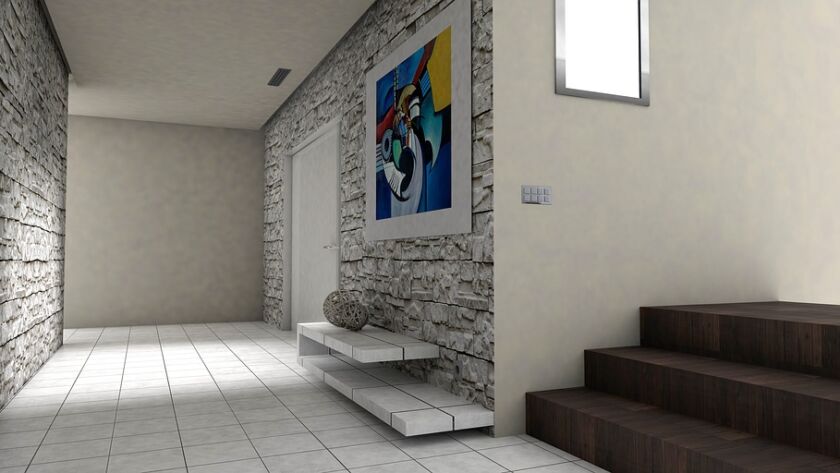 What Is 3D Rendering For Home?
Let's begin by defining 3D render. To put it simply, a 3D rendering is a three-dimensional computer-generated graphic that depicts how an architectural project (a house in this case) will look once completed.
It is typically used to visualize the image of an actual future building, refurbishment, design concept, area, or piece of real estate.
Using this visual tool can ease successful communication of all house specifics and save money by making repairs and enhancements before construction.
Benefits Of 3D Renderings For Home
It's not surprising that 3D modeling is becoming more popular, given its astounding scope and vividness. Let's look at the plethora of advantages 3D visualization offers your construction project offers.
Recognize Issues Early
When it comes to architecture, 3D representations are more than just eye-catching; they also help spot design errors before work begins in the field.
In a way that is just not achievable with sketches, 3D representations enable architects and designers to identify structural integrity and stability problems in your future home. Prior to the start of construction, they are useful in identifying interior design problems such as a shortage of space or unattractive floor plans.
Using 3D renders also makes it much easier to fix mistakes and update clients with fresh ideas. A quick re-sketch can be helpful, and the architect can also modify the rendering so that the customer can see how the changes will affect the final house's appearance and feel in real life.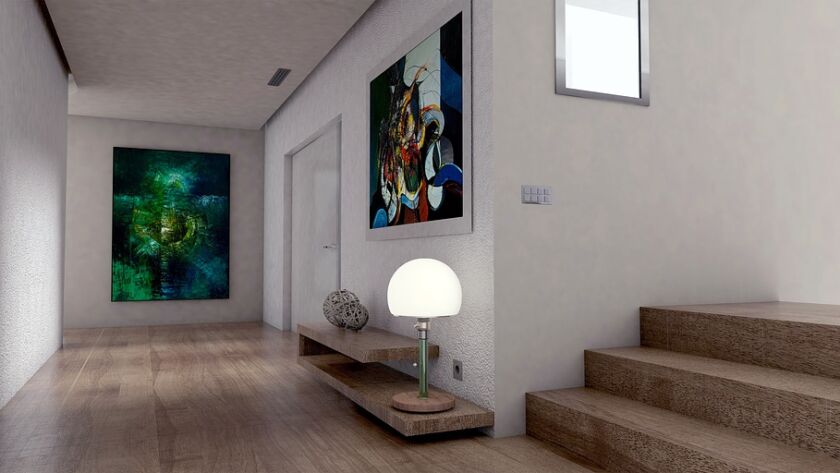 Track Changes
Even after a client sees the design, they could request certain changes. With a 2D blueprint, if there were a flaw in the house sketch, it would cost much money and time to redraft the thoughts to incorporate the suggestions.
Yet, a 3D render makes it easy to go back to a previous version of the same design as it allows you to track each misstep. This versatility saves designers time since, unlike 2D drawings, they do not have to redraw all of their work. Additionally, it includes an autosave feature built in to prevent faulty files and forgetfulness from destroying a project before it even begins.
Precision and Accuracy in Measurements
The incredible control that 3D renderings provide over the final visual is the source of its numerous advantages. When it comes to architectural renderings, this control is never more obvious. 
Unlike digital pictures, which cannot carry exact 3D distance information, 3D renders allow for precise measurements within the render itself.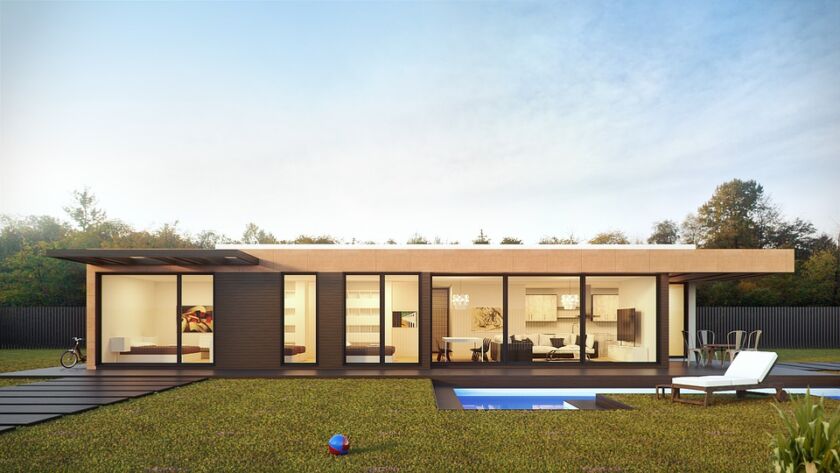 Reduces Costs And Improves Efficiency
Do you realize how costly it may be to modify a design? In addition to the adjustments, you must pay for the time and work required to make those changes. Now, artists only need to click a few times to make the modifications, and it costs money to make all those changes on a 2D house plan. 
In most home building projects, clients want to make adjustments while on the job, which results in additional costs. 3D rendering allows you to build many designs and then rework them without having to spend money on actual materials.
Boost Advertising
In terms of marketing, 3D renders significantly increase advertising. While a 2D model is dull and boring, 3D renders are stunning to look at. Some people might not even be aware that they are viewing a computer-generated image instead of a genuine thing.
This is a real blessing for real estate firms. According to studies, buyers are 64% more likely to make a purchase after watching a video advertisement with a 3D illustrated house.
Therefore, if you provide prospects for virtual reality, your firm may become quite famous.
Attract Buyers And Investors
If a buyer or investor can picture the house, they are likely to say "yes." The use of 3D renders enables artists to present clients with a design that is photorealistic and viewable from all angles. 
For some typical home buyers, they will feel more at ease with something they understand because they are not familiar with the little notches and symbols on a traditional floor plan. 
Meanwhile, 3D visualization is a simple representation that most home buyers can understand immediately. It contributes to creating an amazing experience that they will never forget. They will have no trouble picturing the room and can tell immediately whether they and their designer are on the same page.
All of these components work together to give the customer a sensory experience that helps to foster an emotional tie to their future home and makes the client more willing to act and finalize plans to build.
How Are 3D Renderings For Home Used?
Exterior Rendering
An ideal application for 3D renders is exterior rendering. Before a project moves into the design phase, architects employ 3D visualization to emphasize crucial impacts, show structural integrity, and pinpoint structural deficiencies. 
With just a few basic 3D design skills, they may quickly produce photorealistic 3D representations of the outside of a home and its environs. Every outside component, including the siding, bricks, hardscaping, landscaping, and more, may be thoroughly examined.
Interior Rendering
Interior designers can display the finished appearance of a single room or the full unfinished space. They can also provide customers with a variety of potential colors and textures by using 3D rendering software. 
Working with absolute certainty that they have fully understood one another by presenting the client with photorealistic 3D pictures of the completed product.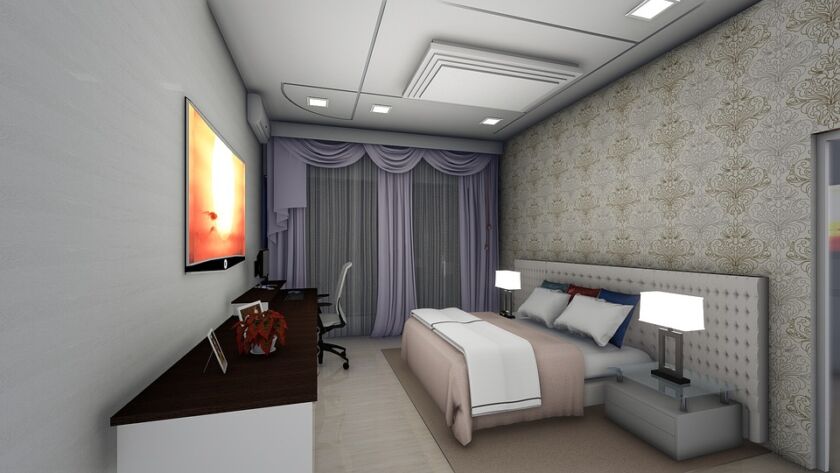 Floor Plan Rendering
Another use for 3D renderings is in the floor plan. Three-dimensional floor plans help clients better grasp the layout of a proposed design since they enable home buyers to perceive three-dimensional spaces vividly.
Accordingly, housing professionals can use a drag-and-drop editor to generate floor plans in 2D, then convert the flat design into 3D. As a result, it is simpler to offer ideas since clients can see right away how various rooms work together and how furniture arrangement, windows, staircases, doorways, and appliances fit into the overall scheme.
Landscape Rendering
The point is rendering software can easily customize the landscape and include the personal details that connect with individual clients. 
Using this tool, architects can add gardens, pools, patios, landscapes, fencing, grilling places, and outdoor furniture to the front and back yards. You can modify the specifics for new clients and save your creations.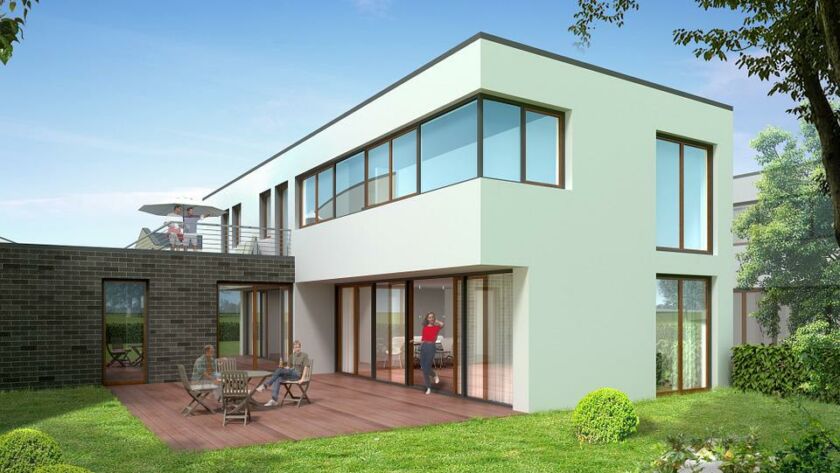 Software (Tools) That Support Creating 3D Renderings For Home
A specialized 3D rendering program comes with many features necessary to provide an excellent rendering experience. Therefore, picking the best 3D architecture rendering software for your designs and projects is crucial for home designers and architects.
Here's a list of some of the top 3D rendering applications to consider.
V-Ray
VRay is so widely used that practically every 3D modeling program has integration possibilities. Technically speaking, V-Ray is a biased raytracer that employs a brute force approach and quick, sophisticated calculations for tracing pathways by combining the CPU and GPU.
It offers countless opportunities by granting you the complete creative freedom to many products with only one license instantly. Additionally, you can switch freely between several 3D programs, simulate fluids, explore scenes in real-time, and render photos realistically.
Because of its extremely steep learning curve, V-Ray is not the best choice if you're looking for a 3D rendering application that you can pick up quickly. Yet, we highly recommend this fantastic software as it assists you in visualizing whatever you can imagine and producing photorealistic graphics.
Autodesk Revit
There is no need to introduce Autodesk Revit to the community of architectural renderers. It is a well-known rendering software that may help you generate realistic graphics faster than you think.
Autodesk Revit includes a highly outstanding collection of tools and features, various models and textures to choose from, and excellent rendering capabilities.
To develop graphics, simulators, movies, video games, etc., you can use this 3D rendering software, which offers choices for shadows, shading, texture-mapping, reflections, motion blurs, or other visual effects.
Even though it's not as good as V-ray, investing the time and money on this will be worthwhile when you need something simple to use daily. Autodesk Revit can help you complete the task in no time if you are a professional and are well-versed in architectural rendering.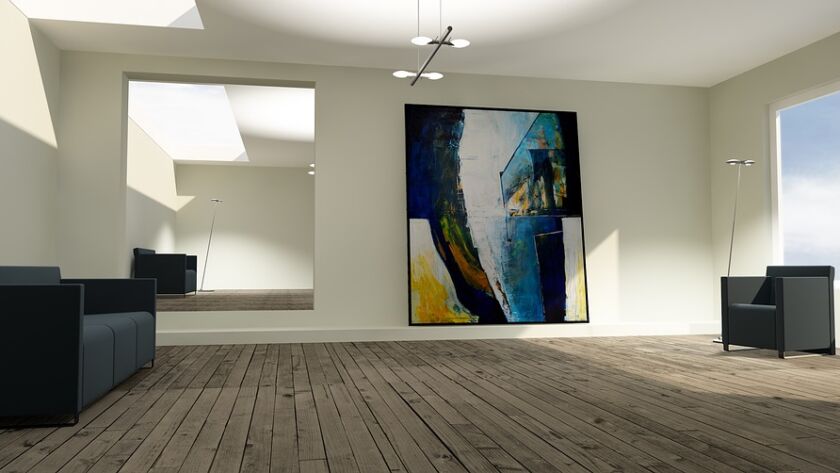 Blender
On the quest for free software? Blender, an open-source 3D creation site, supports the whole 3D pipeline and is free. This includes rigging, modeling, animation, rendering, simulation, motion tracking, and compositing. 
However, Blender's independence and reliance on community assistance mean it will not always have regular updates and bug fixes.
Moreover, this software is just ideal for architecture tasks and is less expensive than standard 3D modeling tools with a high level of detail. It does not give much consideration to conventional structural or architectural design. Getting used to the software could also take a little longer than with other programs.
Still, research is ongoing to retain Blender as the best free design software. Real-time rendering utilizing the EEVEE engine is one of the newest capabilities, bridging the gap between what was previously feasible in real-time and those effects that required only offline processing.
Maxwell
One well-known tool that both experts and beginners can use well is Maxwell. It is a significantly more streamlined, open-source gadget that is freely usable and distributable.
Even while making appealing photorealistic animations and graphics, each designer needs the software's user interface simplicity and abundance of possibilities.
When using Maxwell, you may choose from features like random colors, interactive fire, multilight, 3D motion blur, random UVs, real sky, sea, volumetrics, and more. The advanced features include deep compositing, channels, python scripting, alembic, high resolution (4K), memory savings, and extra sampling.
One issue with this program that some designers encounter is that it possibly renders slowly. Given that Maxwell is renowned for its beautiful photorealistic representations, you won't be put off by this.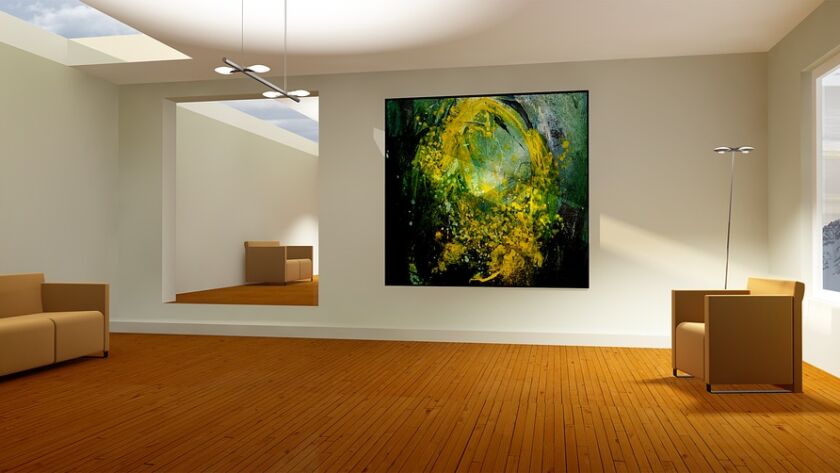 Foyr Neo
Here comes an incredibly quick 3D rendering program – Foyr Neo. This all-encompassing online interior design tool offers a cloud-based rendering engine that can produce 4K photorealistic renders in just 30 minutes.
Users can quickly create professional-quality renders, build 2D floor plans, alter their designs in both 2D and 3D, customize areas using a simple drag-and-drop interface, and more.
An exclusive cloud rendering engine powers Foyr Neo, resulting in lightning-fast render and lower costs for high-end workstations.
Advanced features such as Render Previews and one-click 3D walkthroughs also create powerful and efficient processes for designers.
Why Choose N2Q Studio As a 3D Renderings For Home Company
Whether you're a homeowner, an interior designer, a builder, a developer, a real estate marketing firm, or any other type of contributor, you'll want to see what you're investing in before contributing.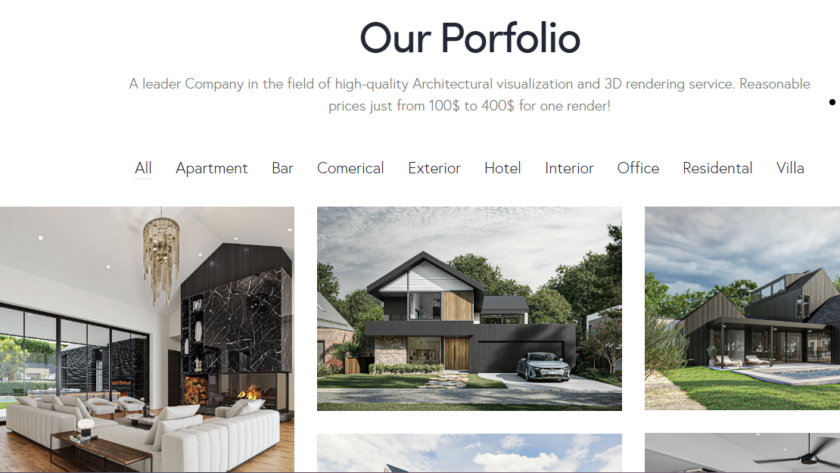 Understanding this, N2Q Studio provides different services to assist our clients in gaining a comprehensive view of their projects. We are proud of our distinctive, cutting-edge methods, expertise, and ability to provide the highest-quality rendering at competitive costs.
Our home rendering services use a unique and imaginative design approach to produce lifelike renderings that surely please our clients. We are working on all the areas your home rendering may need, including architectural 3D modelings, floor plan 3D renderings, and 3D interior design renderings.
Therefore, if you want to make your project come to life, you can turn to our rendering service, N2Q Studio, to produce an actual item you can inspect and show off. We got your back!
Conclusion
3D renderings for home may be optional, but it is an essential tool in architecture. It enables clients on a 3D tour of the house to look at it from every angle before any ground is even broken. With the wide range of 3D rendering services, the only limit is your imagination!
If you are looking for such a service, check out N2Q Studio's gorgeous and diverse portfolio.