3D Rendering Product Service: What Is The Best Studio?
The 3D rendering product service usage has increased significantly in recent years, considering technological advances and its benefits in visualizing products.
You should also use one now.
This article gives brief and comprehensive knowledge of 3D rendering and introduces you to one good-quality and affordable service. Check them out now!
What Is a 3D Rendering Product?
3D images are way more visual than traditional 2D ones, particularly in explaining or advertising designs or concepts. They are created using 3D software and through different steps, from modeling, texturing, lighting, camera-view setting, and rendering.
Rendering is one of the final steps. It deals with converting 3D images into 2D ones, analogous to capturing a photo in the real world. This way, the audience can view the pictures in very detail but without wearing complicated 3D tools.
Who Is Using 3D Rendering Products?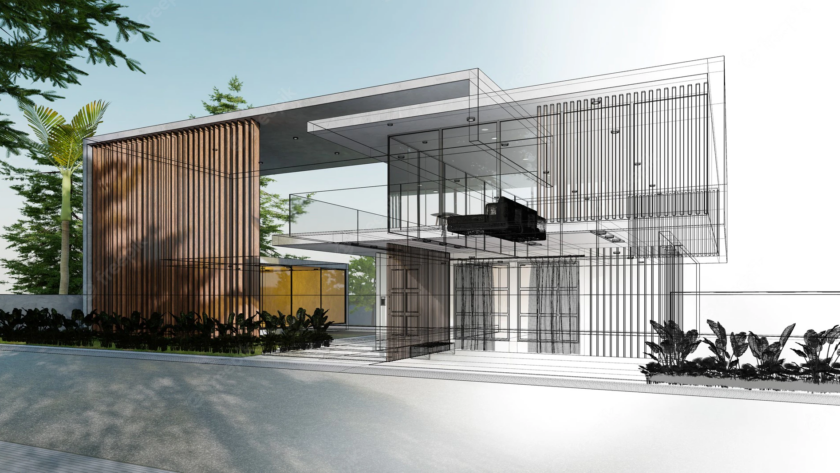 Architects/interior designers
3D rendering products have witnessed significant growth in virtual modeling and architecting.
Architects confirm that using 3D software saves costs and time in the design stage. Accordingly, 3D images with highly-detailed textures and light effects help test how a design might look later in a real building – without spending a dollar on construction.
In addition, renders allow architects to take a virtual tour around every corner of the design and review it from multiple angles. That way, it is easier to spot potential issues. Some advanced software even supports algorithms to create the most realistic effects and assists you in finding non-standardized components.
Then, architects can adjust the design accordingly with less guesswork.
Manufacturers and Marketers
Marketers consider 3D visualization a new groundbreaking marketing way for businesses, particularly in the eCommerce space.
Traditional images cannot clearly describe the product, and customers are often hesitant to buy. It becomes even harder to persuade them when it is an online purchase.
Fortunately, 3D rendering images give a better look at what consumers will pay for. Or even if the consumers do not buy, they still have an exciting experience.
Property Developers
The technology significantly benefits real-estate developers to pre-sale their properties or raise funds.
Traditionally, it is hard for potential investors to understand technical reports of properties. 3D renderings present a better explanation and communication, then.
Medical Scientists
Medical professionals use high-quality CGI 3D rendering images to accurately detect any abnormalities and growths or critical points during invasive surgery.
For that reason, many rendering tools now develop specialized features for the medical field.
Classification of 3D Rendering Product Services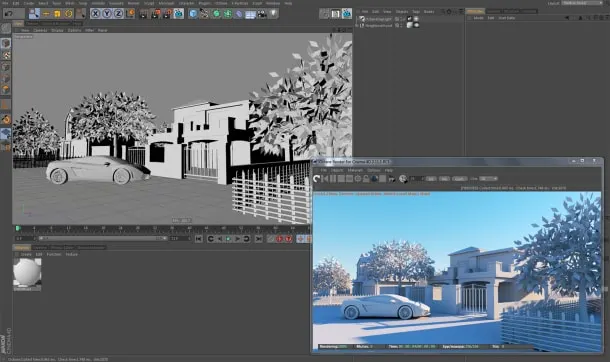 3D rendering product services can be clarified into three categories:
Product 3D modeling
3D modeling is a process in which designers create a mathematical portrayal from 3D models. This is the best way to visualize complex products such as machines or properties.
The model also uses rendering software, yet it is like a rough rendering draft displaying flat geometric shapes. Simply put, the designers put 3D models together at multiple angles before adding details to make the designs as real-like as possible.
Still-Rendering Solutions
Still rendering images are formed by creating a digital scene and placing 3D models in it. That way, the images look static like traditional photos. Movement is still possible, but only around a particular product.
Those solutions are helpful as sales and marketing materials, both digital and print versions.
There are two main types of still-rendering projects:
CG rendering images on white

Lifestyle 3D renders
Interactive Rendering Images
Interactive Rendering, known as IR for short, helps update a rendered image automatically and in real-time once the audience changes their view. This process is complex, from modifying objects, tweaking materials, adjusting the environmental components, and any other part of the scene.
Here are some examples of interactive rendered images:
Product 3D animation

360° product view

Product 3D configurator
3D Rendering Product Process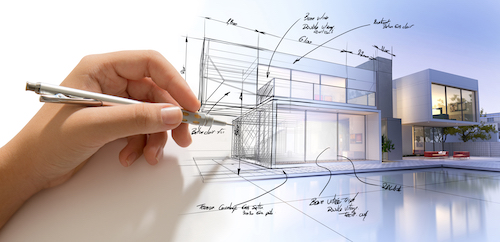 Considering how helpful 3D rendering images are, you can learn how to make them from scratch.
A complete process includes the following eight steps.
#1. Understand The Targeted Audience's Vision
The project's first step is essential to set up the final delivery.
If you are a marketer building 3D rendering projects, you must research your target customers – their demands and preferences. Sellable 3D images must highlight your products and their benefits from different angles.
Or, you might be an architect who designs a building based on clients' requirements. It is a must to ask the clients for plans, reference images, sketches, and product descriptions – if any.
#2. Analyze Project And Design Drafts
Once all initial documents are available, you can start analyzing them and decide on specific features to highlight through the 3D rendering product. Effective camera angles are necessary to appeal to prospects.
#3. Develop 3D Modeling
The modeling process uses polygonal models to envision a placement guide for specific elements. The polygons are created by manipulating vertices, either manually or automatically.
Those models will be textured later to improve the visualization.
#4. Add Materials and Texture
It is confusing for beginners regarding materials and textures in a 3D rendering project.
Materials are what determine visual properties such as dullness, color, or shininess. To make it realistic, designers must change the materials' settings and libraries.
Textures indicate variations in the patterns of surfaces, for instance, grains in wood or the velvety surface of doughnuts. They are bitmap images in the form of PNG or JPG and projected onto the 3D space.
This step requires many techniques, so most 3D rendering tools have built-in features to save your time and effort.
#5. Add Lightings
Light is key!
Convincing lighting creates shadows and reflections, increasing objects' authentic appearance. You must research, consider, and be creative with ambiance in natural lights to replicate in your 3D rendering images.
#6. Render 3D Images
Designers can use a cluster of computers (render farms) to generate images faster. The rendering process can take seconds to several days. It depends on the quality of the scene and its complexity.
#7. Refine The Clients' Feedback
Before reaching the final delivery, clients can request some tweaks. Thus, you need to gather the clients' feedback as much as possible and make adjustments to their liking.
#8. Deliver The Final
When all feedback and solutions are agreed on, the rendering is completed. The rendered 2D images will be handed over to the clients.
Remember to review your 3D rendering project frequently during the eight steps above.
3D Rendering Product Price List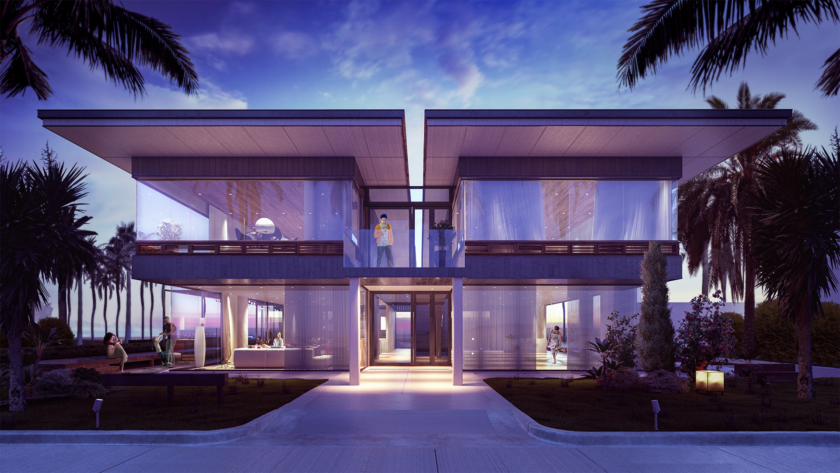 #1. Exterior Residential: $200-$700
These exterior variants depict the house's overlook. The lowest end of the exterior rendering cost ($200) is a simple photograph with only basic and minimal details. 
Though these pictures still work to some extent, they might not be as aesthetically spectacular as you might want. Instead, most clients turn to photorealistic representations (or even an interactive tour) of the facility on the upper end of the cost scale.
#2. Exterior Commercial (Small): $350-$700
This subgroup incorporates all types of small-sized retail establishments. Individual stores, coffee stands with drive-through windows, or tiny eateries are some cases in point.
#3. Exterior Commercial (Large): $800 to $2,000
Huge projects (such as resorts, theme parks, or office complexes) will fall under this category. Due to the size discrepancy, the 3D design cost here enjoys a much wider assortment than small offices and houses options.
#4. Interior Residential: $200-$550
Suppose the client is rebuilding a kitchen or wishes to observe its predicted layout once the walls between dining rooms and living rooms are removed. Then, interior residential renderings would bring about an excellent visual aid. The interior rendering cost for basic models is roughly $200 and correlates with further increases in complexity.
#5. Interior Commercial: $275-$1000
This option is the best fit for customers who need to take a peek at the expected construction outcome of commercial buildings (such as a hotel). And similar to other alternatives, 3D interior rendering prices vary based on the intricacy of the renditions.
#6. 3D Floor Plans: $50-$450
In most cases, floor plans tend to call for less specificity. As a result, their architectural rendering cost drops significantly. Some low-level businesses still find this architectural visualization cost to be a bit staggering, however. 
One solution is to pick 2D Color Floor Plans instead, whose price only stretches from $35 to $350 due to their palpable simplicity. And the black-and-white version demands even less. Assess your goal and budgetary limits to pick out the optimal alternative.
Should You Choose 3D Rendering Product Services?
If you do not have a design base, you had better save your time and effort by hiring rendering services – considering the following factors:
Portfolio of their previous projects

Matching style with your requirements

The average cost of rendering services
Most studios worldwide provide 3D visualization products from $450 to $800 within 3-4 days. At that point, the quality of outputs is acceptable.
If you are willing to pay more, we suggest spending around $1500 for superb-quality 3D still images for a medium-sized project and $2,500 for a big one. Prices can go higher depending on the project's complexity and duration.
Do not get us wrong!
It is not that all affordable 3D rendering solutions are low-quality. There are still some cheap but well-worth-hiring solutions as long as you find the image quality and style satisfying with your requirements,
Take N2Q 3D Rendering Product Service, for example.
Why Choose N2Q Studio as a 3D Rendering Product Company?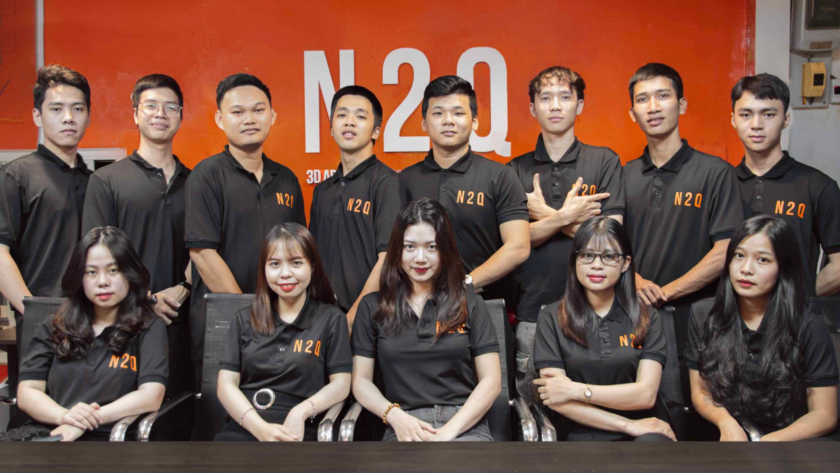 About N2Q Studio
N2Q Studio is a Vietnam-based architectural visualization company that provides art-quality outsourcing rendering services with artistic quality and reasonable prices.
Its mission is to convert your ideas into a reality using a unique and innovative process.
So far, the company has completed over 600 projects for about 50 clients worldwide.
N2Q Studio's Main Services
3D rendering has unlimited applications – now and in the future. However, N2Q Studio is focusing on four services:
Interior rendering
The company provides interior rendering that crafts an emotional and personalized design to portray your taste or your company's brand.
Based on your ideas, N2Q Studio will consult how to blend your appliances and furniture with the space in terms of patterns, lines, colors, textures, lighting, etc. More importantly, the company delivers rendered images in the end so you can imagine your interior design in the future.
Apartment building
Apartment rendering projects deal with both interior and exterior designs. We suggest this service for medium to big-sized projects.
After several days, you can expect a panoramic and detailed 3D apartment design.
Townhouse
A townhouse building is mainly used for marketing purposes, or it can be an additional fit for a neighborhood.
Either way, you might need a 3D visualization to showcase your planned townhouse to prospect and persuade them to invest in the house.
Single/Multi-family
N2Q Studio also provides a 3D rendering service for small projects such as single or multi-family buildings.
Just tell the company your favorite theme for your future sweet home; N2Q Studio will turn them into a vivid visualization.
Five Reasons To Choose N2Q Studio
People of N2Q Studio (Source: n2qstudio) 
A professional and experienced team
N2Q Studio is a team of 15 artists who have handed on 600+ projects to cater to more than 50 clients. You hardly need to be worried about what rendering designs to take since the professionals there can give helpful advice.
Although they are Vietnamese-based, the team is fluent in English to ensure that all international communication is streamlined and comprehensive.
Affordable price
Employing Vietnamese rendering product services, in general, and N2Q Studio, in particular, is an affordable choice.
It is not because the service quality is low, but the cheaper cost of the Vietnamese workforce compared to other countries. For example, outsourcing costs in Vietnam are about 90% lower than in the U.S, according to CIO magazine.
Various types of services
As mentioned, N2Q Studio provides a wide range of services for all scales of projects.
Transparent pricing policy
If you visit the N2Q Studio website, you will find that the company lists the average prices for each type of project.
The actual cost certainly varies a little according to your specific requirements. You can call for a quote to get an estimated price within one day.
N2Q Studio even offers a Test-Drive time when you start a project with the team for the first time, such as a trial time or a pre-pay for a certain amount of fee.
Quick delivery of 3D rendering
On average, the team delivers the project within two days if it is an interior project and one week if it is a panoramic architectural rendering project. Sometimes, the turnaround time can extend a little for extra complexity or details.
This is not the quickest 3D rendering product service we have known, but beyond our expectations for such a good and affordable service.
Wrapping Up
Do not be hesitant any longer; prepare your brief and submit a quote request with N2Q Studio for further discussion of your next 3D rendering product service.
Also, double-check on helpful information about the 3D rendering products we provided above to understand the process better. With such knowledge, you can review the delivery of the team accurately!