3D Architectural Visualization Services: Things To Know
3D architectural visualization services have gradually dominated most business firms in the digital era. Architects and 3D artists also develop this aspect to upgrade their portfolios. So what is this concept, and how does it affect your project? Dive into these parts below to find the answer and more useful information.
What Is A 3D Architectural Visualization Service? 
Visualization refers to the method of using models, images, and renderings to convey information. For example, architecture firms use these tools listed to show clients the intended output before construction begins. 3D visualization is the process in which creative graphic content is based on 3D software. 
Back in the old days, the first two tools were used by ancient Egypt over 4000 years ago. Due to the technology development, the renderings that ushered in the age of 3D graphic content have entered the game and taken the lead recently.
From the last decade onwards, 3D visualization has expanded its popularity in many industries such as entertainment, construction, medical, marketing, etc.
3D architecture visualization services with extensive experience bring various representations of your idea. They approach a photo-realism level and focus on lighting solutions, artistic properties, and partial characteristics to create the best 3D visualization modeling.
What Does 3D Architectural Visualization Service Include? 
Interior & Exterior Visualization
This branch is no stranger to construction, real estate, and interior design companies. Designers take advantage of 3D technology to create high-quality sequences of images. This service has two main purposes: customization according to genre or texture and materials. To achieve this, artists add many elements such as lighting, effects, landscapes, perspective, etc.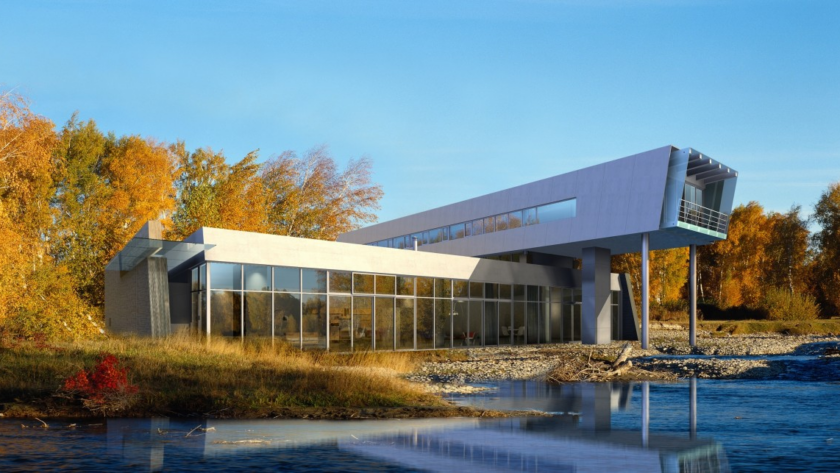 Some well-known agencies offer 3D aerial renderings performed under a drone or bird's-eye view. Clients may use finished products to do environmental impact assessments and demonstrate compliance with construction requirements for government agencies.
3D Floor & Site Plans
The 2D options act like a technical presentation found in any construction category. In contrast, 3D floor plans achieve visual dimensions and scale. In other words, the client gets close to the interior layout in three-dimensional space. This difference always brings a good advantage, especially for large real estate projects.
Photomontage & Object Modeling
The first concept combines natural landscapes and technical images to create an artistic output. Typically, this service is geared towards transferring a 3D object into an existing environment to evaluate proposals. Specialized skills and software become necessary to fulfill this requirement.
In comparison, modeling focuses on small and individual details. The ultimate goal of this activity is to study the object's properties, usually a pre-launch product.
Video Animation 
Can't a 3D model satisfy fastidious customers? Then give walk-through renderings via video animation. This concept takes people on a realistic tour into or around the project. It is a great opportunity to explore the layout, angle, and lighting as if they lived in the house.
Applying this service in marketing campaigns helps customers save time for visits to the survey site. From the business perspective, it becomes a competitive advantage and potential to maximize profits.
Virtual Reality 
As a latecomer that inherits cutting-edge technology, VR360 works on user interaction with virtual objects. It renders the actual model in empty surroundings through hardware (computer, magnifying glass, projector, etc.) and software.
Not many architectural agencies deploy this service, though it has made inroads in a few other industries. On the bright side, experts believe virtual reality will soon get the attention it deserves. For example, architects can take measurements as if they were on a construction site and give the most accurate calculations.
Benefits Of 3D Architectural Visualization Services 
Effective Marketing Material
Architects can use 3D technology to express their ideas even if a project exists only on paper. With realistic quality and a wide field of view, digital drawings convey the overall structure and layout with ease. This builds a strong bond and trust for potential investors and customers.
Behind good drawings, clients are sure to find talented architects. Therefore, 3D visualizations embedded in portfolios, promotional emails, official websites, or social networking sites may present a business collaboration at any time.
Perfect Architectural Designs Every Time
There was never a straight transition from draft to final. Clients often demand adjustments to personal taste, even though they sometimes go against the designer's aesthetic intentions. So how does the architecture keep its original drawing? 3D technology came to solve this problem. Hence, the architect always owns his best concept.
From the customer's point of view, 3D rendering serves as an always-ready shopping list. It is effortless to consider the building's details, materials, and even approximate estimates. In which direction does sunlight enter the bedroom? How is the furniture arrangement? All customer expectations are shown through a 3D model. Therefore, they go through a smooth and time-saving experience.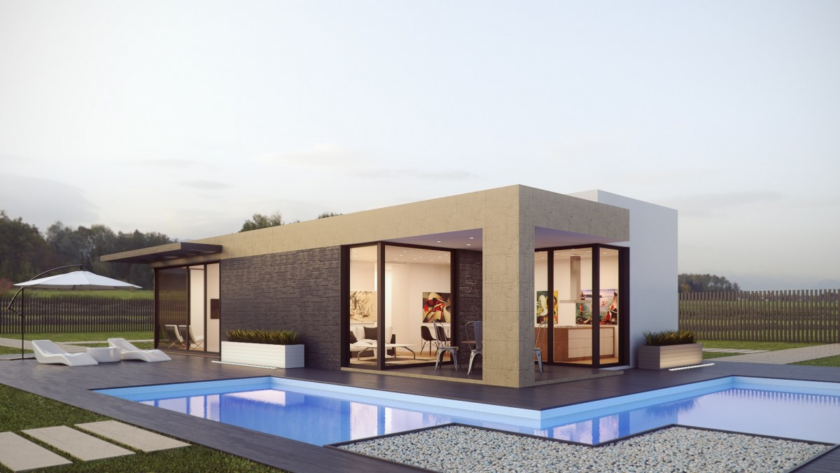 Clear Communication 
Another aspect of customer experience in architecture should not be viewed from the client's perspective alone. A successful contract develops from effective communication back and forth between two parties.
The sketches represent the designer's ideas that meet the customer's needs. A visual model goes straight to the point and clears the blind spots.
Precise Measurement & Early Troubleshooting
Calculations on paper always find hidden risks even if you are a nerd. Undoubtedly, errors in the math lead to the misalignment of the electrical outlet or anything else when it comes to reality. This sad scenario increases costs, prolongs time, and worst of all, reduces the reputation of architects.
A prominent benefit of 3D is ultimate control over accuracy. For instance, the virtual model points out to blind spots in a one-sided view. It also shows better distance between objects than still images. So, 3D rendering detects errors and provides solutions as soon as it appears.
Impressive Portfolio And Presentation
Architecture is a narrow market requiring the frequent acquisition of new customers. As the world enters the stage of globalization, the definition of customers goes beyond geographical limitations.
Architects even face two problems: a proactive approach and effective communication. Art and design thinking should capture the eyes of the participants from the very first moments. Those are the biggest advantages of 3D visualization.
3D Architectural Visualization Process 
Brief With Clients
The most important events always happen first. To set the basics for all the following stages, meeting with customers and finding their insights points you in the right direction. Experienced designers may have a rich collection of creative ideas, but sales cannot happen without customer needs. 
Another benefit of communication is to narrow down the artist's categories and structures. Hence, listen and take notes to understand the overview. This does not mean blind compromise. 
As architectural experts, designers should raise their voices to improve the excessive details. At the very least, this action shows equal cooperation, professionalism, and technique from the architects.
IGenerally, meetings allow for the best possible implementation and the reduction of later modifications.
Brainstorm
Information can drown a designer if not properly distributed and aggregated. This is true in the field of architecture. Reviewing, analyzing, and distributing data builds a logical sequence of steps. Good preparation also anticipates the budget and timeline.
3D Modelling
For a complete presentation, the artist must complete all necessary elements to fill the idea. As noted above, this phase focuses on detail and structure.
3D modeling can be a nightmare if the designer handles it incorrectly. Though modern technology is always ready to help, a good solution requires the mindset of the person in charge. Some possible problems include uncanny valleys, disproportionate detailings, improper structuring, etc. 
Lightings & Surrounding Elements
3D visualization brings designs to life. So lighting that plays an important role deserves the loudest attention. Some people mistakenly think of it as a common element. The answer is a big NO. It determines the visibility and prominence of the model. Give this setting enough time and follow a few rules:
Spread the light around the model

Be natural and realistic

Consider multiple sources and task lighting

Gather lights in main objects

Have a suitable scheme

Choose the right hue
Once done with the accent, the artist moves to the surrounding elements, including decorations, utilities, landscapes, and people. Each particular design belongs to a different environment. It is best to separate and only put what is needed in the final version. A commercial center cannot stay in an industrial area.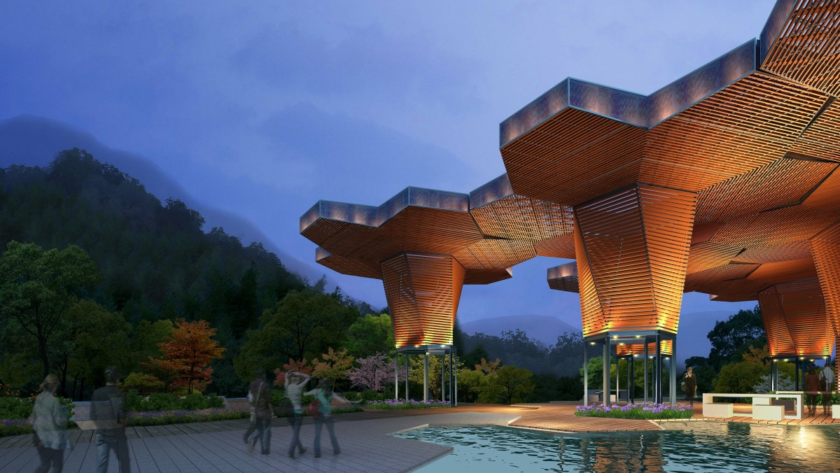 3D Rendering
From the complete 3D model, this stage gives birth to two-dimensional images. The output from the available data set shows an object's color, texture, and texture.
As a fault indicator, it identifies minor problems in preparation for the next step. Note that this process may take quite a while, depending on the computer hardware and software.
Fine-Tuning
There is never a shortage of minor bugs, but often not fundamental issues. That means artists have to spend time tweaking to get the best results. This stage does not take long.
Perfectionism sometimes overwhelms some because they tend to overdo fine-tune. Be alert! Set a standard; otherwise, the workload increases dramatically.
Delivery
The perfect artistic design is transferred to the customer. Depending on the creator's policy, it may or may not be watermarked. This stage shifts from a story of 3D visualization to paperwork. 
3D Architectural Visualization Price
Price-Adjusting Factors
Pricing is a flexible concept for any service. There is no fixed range even when clients consider it for a particular service. It varies based on several factors:
An urgent deadline means high costs. It is acceptable for stress and the large volume of work in a tight timeline. Some companies may decline offers or add staff to ensure quality.
A residential house creates less challenge than a commercial center. Complexity requires powerful computers, skilled artists, and intense concentration. Hence, the second project leads to expensive service prices.
An experienced and proficient staff usually delivers top-notch arts. Each designer has a unique price range for achievements and output expectations. The higher the value, the higher the price.
3D Architectural Visualization Cost For Firms
The starting point for architectural visualizations starts at $199 and up. Though it is not an exact basis to determine the quality of service, the following price ranges may help to optimize the budget.
Firm
Estimated Cost

Exterior

Residential:  $200 – $700

Commercial: $350 – $700 (small) and $700-$2000 (large)

Interior

Residential: $200 – $550

Commercial:  $275 – $1000

Aerial Rendering

$1000 – $1600

3D Floorplans

$50-$450

Architectural Animation 

$10.000 – $16.000
Why Choose N2Q Studio As A 3D Architectural Visualization Services Company?
Headquartered in Vietnam, N2Q is a global expert in outsourcing 3D rendering services. What sets this studio apart is its unique and innovative creative process which enables clients to convert their ideas into reality.
Diversity Of Services
N2Q Studio is a company specializing in architectural visualization through 3D artwork and animations. Their talented team offers various services to meet their clients' needs. Over 600 rendering projects have been completed in many categories, including interiors, landscapes, floor plans, modelings, etc. Consistency in quality has built the loyalty of domestic and international clients.
Expertise 3D Artists
Having come a long way since its establishment, the N2Q team stays enthusiastic and dedicated to serving the greatest service. Skilled members put the customer's preferences and needs first. Above all, talented artists never stop learning and updating trends as the design industry is always in motion.
The Best Reasonable Price
The sad truth is that 80% of local outsourcing works through the middleman. This increases service costs and limits clear communication. Instead, N2Q aims at direct cooperation to save up to 40% of the cost. Their partners always get the best deal in terms of economy and efficiency.
Excellent Customer Service
N2Q's customers receive advice and the first test before contract signing. If they feel unsatisfied, in any case, they have the right to stop cooperating and get the deposit back. Otherwise, all payments are made after completion.
Conclusion 
Everything about 3D architectural visualization services has been covered in the previous sections. In short, these art activities greatly benefit both clients and artists. As the last word, we hope you have found useful information, especially the trusted collaborator – N2Q Studio, through our article.