3D Architectural Rendering: Benefits, Use & Top Software
3D architectural rendering is a progressive method that provides an excellent design tool for business owners and clients to visualize the project, even before the construction starts. To master the complex process of 3D rendering, one needs years of training in art and technology.
This article will inform you of one of the most sophisticated rendering techniques and what 3D visualization you can trust for your professional purposes. Let's find out exactly what it is and how to weaponize them for your business!
What Is 3D Architectural Rendering?
Producing three-dimensional pictures of a potential architectural design is the process of 3D architectural rendering. To effectively represent design intent, the goal is to provide a realistic experience of how a place or building would look before completion.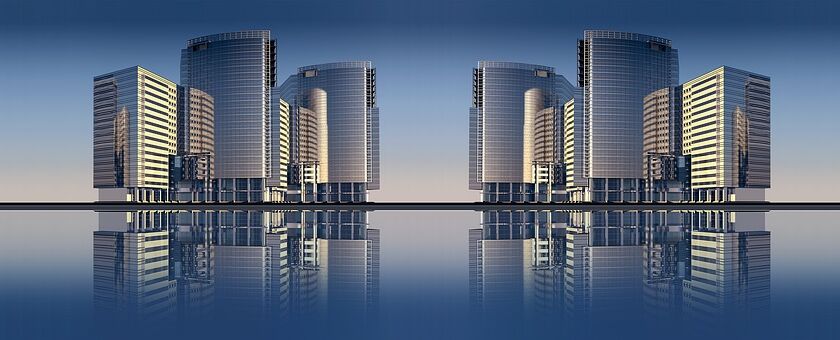 Architectural rendering experts must handle various creative and technological components to deliver the highest results. With this powerful technology, architects can now produce 3D photorealistic architectural visualizations of their designs.
They can also provide project contractors, owners, and even the general public with a complete view of the building's ultimate aesthetics.
Top Benefits Of 3D Architectural Rendering 
Develop Concepts For Designs More Precisely
Both architects and customers will have total control over indoor and outdoor design with 3D renders. 3D architectural rendering lets artists see the final works without waiting for a clear day or a stunning sunset to get the ideal shot of the landscape or building. 
This advanced technology also grants you more design control regardless of the weather, shooting angles, and other natural conditions typical of a non-3D project. The weather is always sunny in a 3D representation (as long as you want it to be). 
Visualize Future Projects And Changes
Another ideal situation for 3D rendering is a project that is still in the design stages or unfinished. Architects, builders, marketers, and other experts use 3D renders frequently to explore a wider range of choices to cut down on other expenses. 
For example, business owners can save costs that are otherwise used for travel, props, furniture, photographers, etc. Now, they can view their future building anywhere and require artists to change any details at will.
Forget difficult-to-take shots; digital pictures can be altered and improved with less difficulty and money. In contrast, a fresh shot is typically required in the traditional photographing process if you wish to capture the same location from a different angle.
After all, Photoshop's editing capabilities are limited. Meanwhile, thanks to the adaptability of 3D rendering, the precise alteration or fresh viewpoint you require is a few drags away.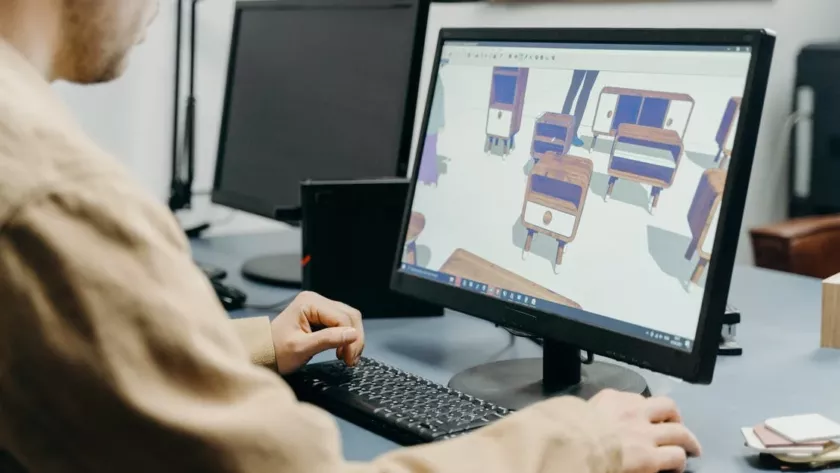 Illustrate Functions More Clearly
With exact proportions, 3D rendering experts can accurately portray physical objects' precise measurements and their links to other objects' functions in 3D visualizations. To ensure that their vehicles and leisure equipment would fit into their new garage, for instance, a client could employ a 3D render. 
Alternatively, an engineer might offer a 3D-rendered video animation illustrating how each machine component works together to achieve the required manufacturing goals. Clients can play around with the objects' positioning and make real-time adjustments to address and prevent potential functional problems.
The endless design possibilities are all thanks to 3D representations, which offer a comprehensive understanding of the design.
Share Design Concepts With Partners And Clients Easily
Another area where 3D rendering excels is crystal clear communication. As 3D rendering architects, you are much more likely to elicit comments, buy-in, and perhaps even a pat on the back after your consumer or client fully comprehends the project you are planning.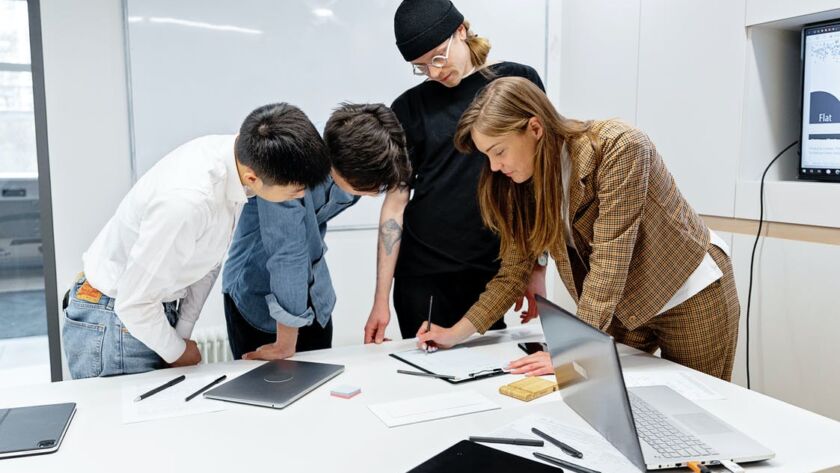 Most individuals find it difficult to comprehend concepts they cannot picture. Here is where 3D rendering shines: A stunning 3D visualization aids in understanding and unifying a project's complexity into one cohesive whole. 
The rendering techniques employ high-quality 3D render, which can quickly find a solution to the communication issue. A creative 3D representation offers the most effective means of communication by concentrating viewers' attention on the project's most important visual aspects.
Classification Of 3D Architectural Rendering  
There are several variations of architectural renderings. A solo rendered image, panoramas, animations, and walkthroughs, can all be produced using specialized tools. Real-time rendering techniques also make it possible to utilize the same software used to produce a project to explore it in virtual reality (of course, with a VR headset).
A design's exterior, interior, and aerial views can all be represented using these various formats. Each of these viewpoints can offer important insights into how a design is put together and how it will appear in reality. 
From any of these perspectives, 3D architectural visualizations are highly beneficial for understanding how a design utilizes space, enabling architects to create the best layouts and identify potential issues.
When choosing a 3D architectural provider, you should bear in mind the differences of each type to select the most suitable supplier: 
Architectural 3D Renderings, Including Interior, Exterior, And Aerial Views
Builders, real estate firms, and interior designers frequently employ photorealistic interior, exterior, and aerial view renderings. A 3D rendering artist might be commissioned by an interior designer to produce, for instance, a lifelike digital scenario of a perfectly furnished living room. The object can subsequently be readily modified to suit various style preferences.
A skillful 3D artist can manipulate countless factors, such as real-world lighting, lens effect, atmosphere, perspective, color schemes, naturalistic surfaces, lifelike landscaping, vivid material textures, and many other exterior and interior decorative elements. The goal is to replicate authentic environments with stunning results.  
Because of this, 3D aerial view renders work wonders for accomplishing several desirable goals. They can be used to prepare for future construction projects and comprehend how they will impact their immediate surroundings. 3D renderings can also be an effective visual tool for demonstrating conformity to regulatory bodies.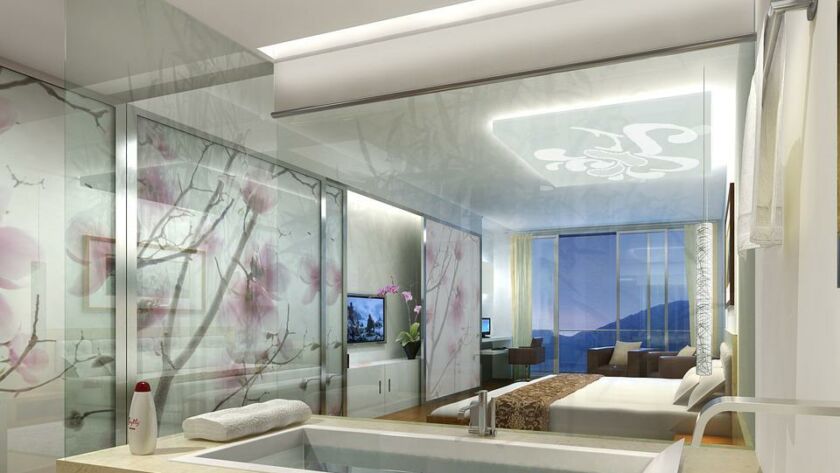 Animation Purposes
As it is like viewing a short film with any form of design serving as the main plot, this 3D rendering reveals far more than any still image.
Through a series of scenes, viewers can gradually become immersed in every nook and cranny of a building. The client can perhaps see everything that one project has to offer the greatest through this method.
It's also a great technique to provide your clients a virtual tour, far better than CG panorama. You'll save much time, effort, and money on more expressive and realistic photos.
The audience may connect with any location by feeling the depth of space since 3D animation captures every aspect and detail of the projected spaces.
3D Fly-Through & Walk-Through Renderings, And Architectural Video Animation
A film of a 3D architectural render that guides the spectator through a house or around a specific object can be created. Through hands-on virtual exploration, this simulation enables viewers to explore the characteristics and a proposed design's layout. 
Successful business owners frequently use these cutting-edge rendering animations in contemporary marketing campaigns to boost the financial potential of upcoming developments.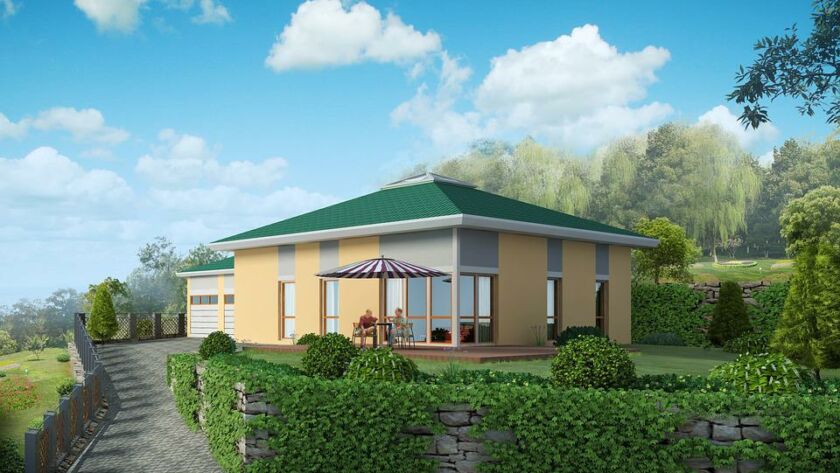 Without being there, 3D walkthroughs or fly-through drawings give viewers the impression that they are going through an architectural project. A walkthrough can emphasize the unique aspects of the inside and outside of a project location or house, focusing on the most appealing features, elements, lighting, and angles. 
This 3D tour allows customers to behold their future property from the comfort of their sofa. It also helps them filter their options before scheduling a time to see the home in person. As such, 3D walk-throughs simplify the home purchasing process.
How Is 3D Architectural Rendering  Used?
Before construction starts, 3D renders are a crucial visual tool for architects and other professionals to show clients the final product.
3D artists will first practice all of their work on a single piece of 3D software or more fancy applications. 
They all operate on a similar concept with these instruments. It merely requires knowing how to use the interface and where each feature is located. 
Software (Tools) To Help Create 3D Architectural Rendering 
Lumion
The NOX Company's Lumion is a highly efficient architecture rendering program that has been available for more than ten years. With Lumion, you can quickly turn 3D models into stunning images and films. 
It has a simple interface and a low learning curve, making it one of the top solutions for architectural rendering software in terms of real-time usability.
One of the most effective rendering programs available is Autodesk Revit. You can explore the many models and textures included as well as the extensive toolbox. Additionally, it offers top-notch customer service and even superior neighborhood support. 
Microsoft 3ds Max
This program is comparable to Autodesk Revit. Still, most professional 3D artists prefer using 3ds Max to produce computer-generated imagery. Meanwhile, Revit is primarily intended for users in the architecture field (CGI). 
Additionally, 3ds Max enables the installation of auxiliary programs and tools like V-Ray, creating photorealistic results suited for renders and animations.
Movie 4D
A rendering program with a wide range of applications is Cinema 4D. It strikes a balance between producing lifelike results quickly and simply. When compared to similar applications, it stands out for making amazing animations in less time.
SketchUp
The fantastic tools in SketchUp will help you streamline your ideas. It is a flexible piece of software that provides a range of experience levels with corresponding service plans and subscriptions based on your company's unique requirements. 
Basic SketchUp services are available. However, the most advanced features are only included with subscription services.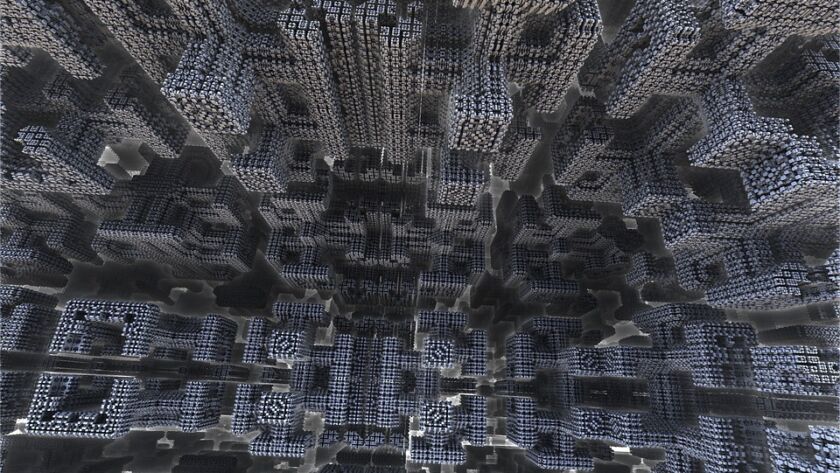 Why Choose N2Q Studio As A 3D Architectural Rendering Company?
Among some of the most preferred 3D rendering companies, N2Q Studio (N2Q) is a viable option that provides top-notch services. 
They are a leading 3D architectural rendering company in Vietnam that provides services cross-boundaries. N2Q helps simplify the design process with their high-end 3D rendering services and cutting-edge technology to their customers, whether you are architects, designers, builders, homeowners, or real estate developers.
They've worked with over 52 partners during their six-year operation. N2Q Studio has also completed 600+ projects and can be your trusted partner in the planning and execution stages. 
Make Your Project Stand Out
N2Q Studio can create a digital building version long before the actual construction. They'll help you visualize a version of your property in detail, including the lighting, corners, building materials, and more. Their advanced technology can bring all those pieces to life.
Take a look at some of N2Q's renderings below: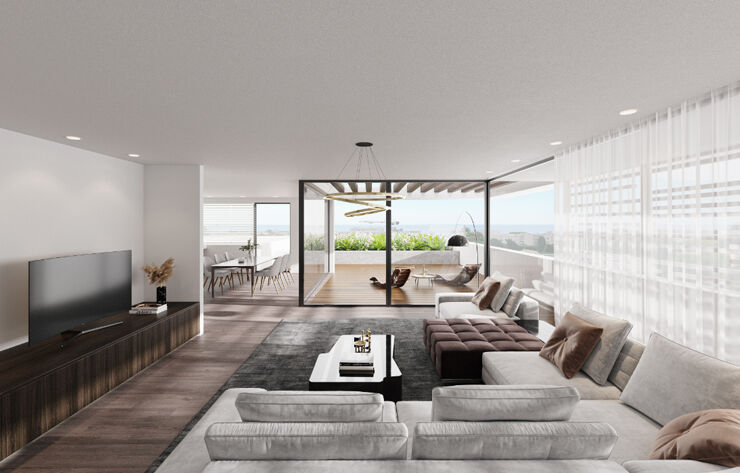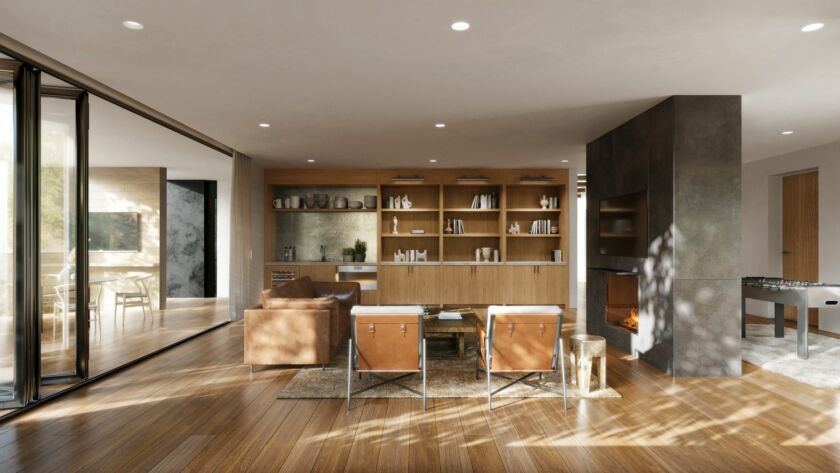 With photorealistic architectural rendering, the pictures will look just as beautiful as ones taken by a pro. 
Save You Money
Forget the costs involved in preparing, planning, hiring, and getting the best shots. Long-term returns on your 3D rendering investment will be enormous using 3D rendering services from N2Q. 
They will dramatically lower construction costs and deliver high-quality rendered images in a short amount of time, allowing you to save money for other business purposes.
More Efficient Designs
Because the technology enables you to modify the design in real-time, 3D presentations are effective with N2Q. You can make modifications immediately if you don't like a particular design component.
Working closely with expert architects from N2Q, you'll get a glimpse into their rigorous working process. Even better, you can also provide timely feedback and see updated changes in a short amount of time.
How N2Q Studio Does 3D Architectural Rendering 
Step 1: Information Gathering
Before the planning stage, clients will give N2Q all the project information (drawings, sketches, descriptions, google maps, 3D models from architects, design presentations or mood boards, design specifications, and material selection). 
Source: Unsplash
Step 2: White Rendering
They'll work on enhancing the environment and installing lights. If necessary, they shall implement up to changes while using Clay Render to create quick renders, paying attention to all feedback.
White rendering is an important step, so N2Q follows the process closely and is open to comments. Quick and early feedback will help them avoid mistakes and re-designing steps where applicable.
Step 3: Draft Rendering
This step includes re-final rendering, revisions, and approval.
Adding textures, materials, and lights is the focus at this stage, along with producing quick renderings with medium settings. N2Q implements up to three modifications as necessary, considering all client feedback.
Step 4: Revision (Pre-Final Rendering, Revisions, And Approval)
Currently, they are striving to include things like streets, sidewalks, people, vegetation, cars, the sky, lighting, etc.
Additionally, you will pinpoint items for them to fix or/and edit. The feedback loop is on until you feel satisfied with the final results.
Conclusion
The enthusiasm, quality, and professionalism that guide N2Q Studio are unmatched. Additionally, they specialize in providing quick, top-notch 3D architectural rendering services for many industries. 
They have a team of 3D designers with experience in working on various domestic and international projects. Reach out to them for all types of requirements, whether they are 3D interior design, 3D landscape, architectural 3D modeling, or floor plan 3D renderings.
What sets N2Q Studio apart is the unique and innovative creative process which enables customers to turn their ideas into reality at reasonable prices.
Experience more at N2Q Studio!